The charm of the Disney Channel, especially in December, comes from its original shows tackling the holidays. Something refreshing is that the network doesn't solely focus on the Christmas season, giving attention to holidays such as Hanukkah and Kwanza. A lot of nostalgia for audiences comes from gathering around the TV to watch these specials back in their childhoods, leading to some pretty fond memories.
With the introduction of Disney+, all the best Disney Channel holiday episodes are now available to stream whenever anyone wants. The good thing is, during the holiday months, Disney+ has created a special tab to find all the holiday episodes from classics like Even Stevens to new favorites like Girl Meets World to watch. With so many, it can be hard to pick which one to watch first.
Updated On December 19th, 2022 by Danielle Bruncati: While Disney Channel is in the midst of their Fa-La-La-ildays 2022 line-up, not everyone is able to watch these brand-new episodes. Thankfully, there are still plenty of ways to get into the holiday spirit with Disney Channel's favorite shows, thanks to Disney+. Several new Disney Channel shows have been added to the streaming platform this year, including new seasons of Amphibia and Raven's Home. But the best part about the holiday episodes streaming on Disney Channel is that they're not all geared toward Christmas. Families can gather around and watch Disney Channel characters celebrate Hanukkah and Kwanza this year all from the comfort of their homes whenever they're ready.
Amphibia: "Froggy Little Christmas" (Season 3, Episode 9)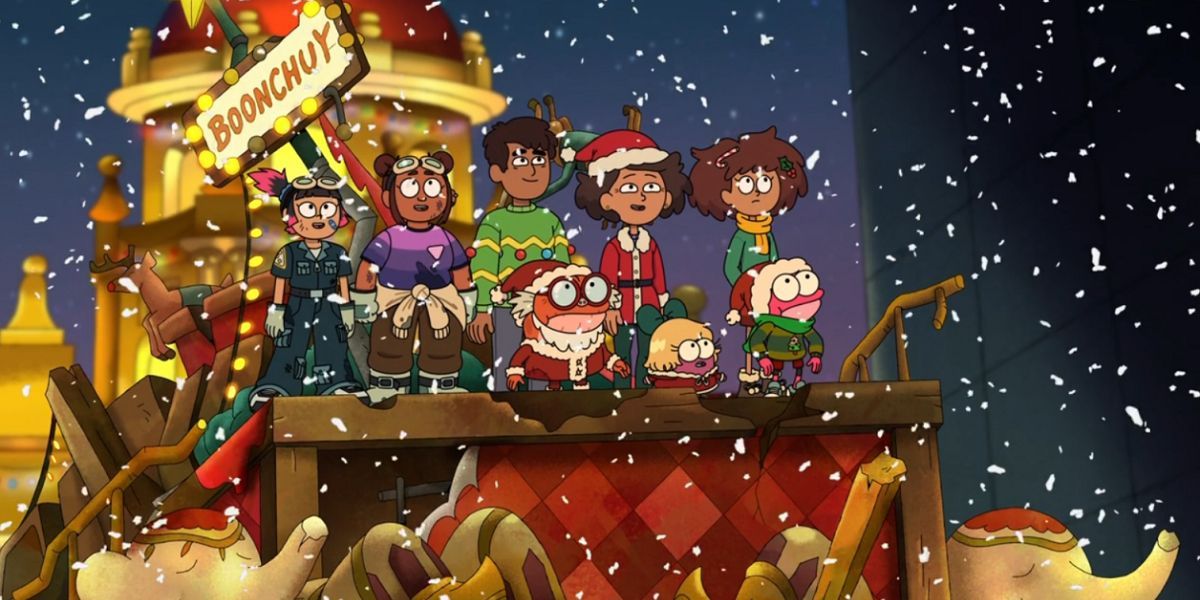 Christmas is in the air and yet the Plantars have no idea what Christmas is or why Mrs. Boonchuy is decorating the house with so many decorations. While the Plantars learn about Christmas and try to keep hidden from King Andrias, Anne decides to surprise her mom by building a giant float that will participate in the Christmas-Palooza Parade. Of course, not everything is all holly and jolly though, because King Andrias finds Anne in the parade and uses his giant Santa robot to try and get the Plantars back.
RELATED: 10 Best Cartoon Network Holiday Episodes, According to IMDb
Froggy Little Christmas" is one of Amphibia's highest-rated episodes and one that is certain to help families ring in the Christmas spirit. It's got something for everyone including Christmas spirit and a suspenseful, action-packed climax with Anne facing off against Santa Andrias.
Elena Of Avalor: "Festival Of Lights" (Season 3, Episode 17)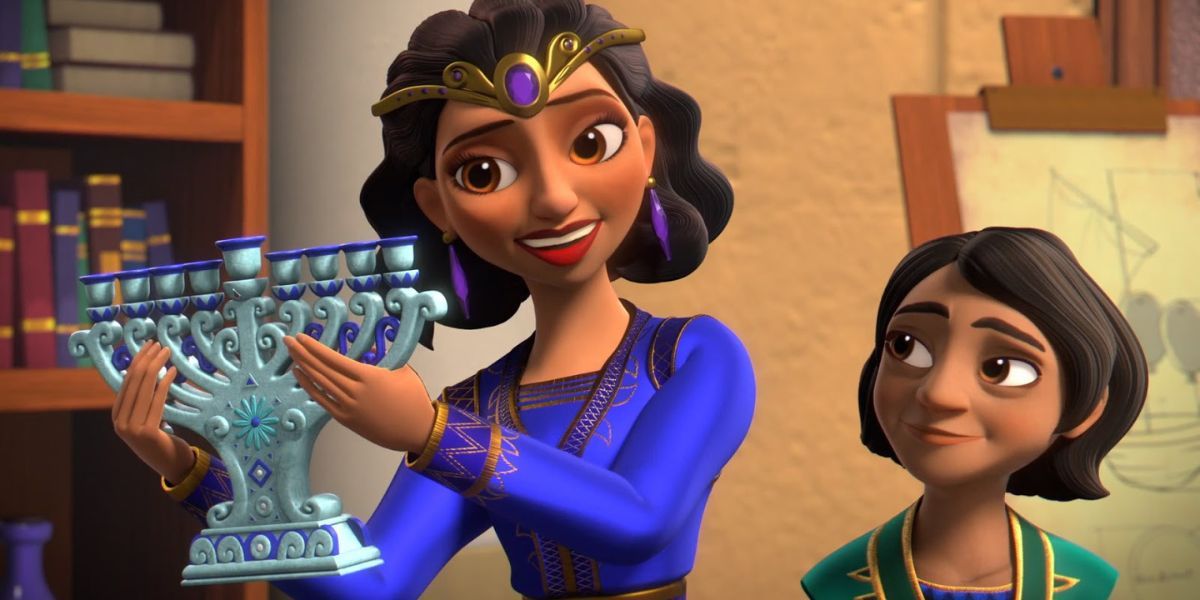 After rescuing a ship in trouble, Elena and her family welcome the Royal Family of Galonia into their home. Though grateful to be saved, they are very upset about being stranded in Avalor during Haunakkak, especially when Princess Rebecca's Bubbie realizes she left the menorah on the ship. With the help of her family, Elena and Princess Rebecca throw an impromptu Hanukkah celebration that even includes creating a new menorah.
"Festival of Lights" is one of the best Hanukkah episodes of all time, and perhaps the best from a children's show. The episode really takes the time to explain the Jewish holiday in a way that kids will understand without sounding too educational.
Lizzie McGuire: "Xtreme Xmas" (Season 2, Episode 20)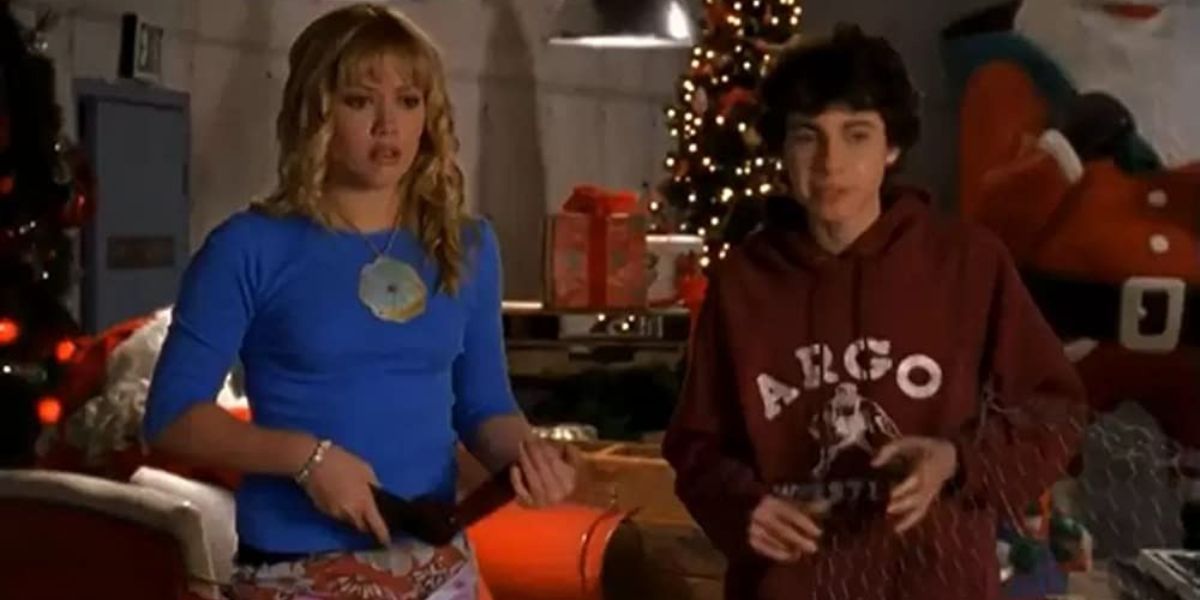 It's Christmastime and Lizzie is trying to get into the holiday spirit by signing up for the Christmas parade. She and Gordo set out to build the best Christmas float so she can finally beat Kate at something. However, Lizzie faces several obstacles, many of which are the fault of Nobby Frostybumb, a volunteer mall Elf who believes he really is one of Santa's elves.
"Xtreme Xmas" is one of the more wacky Lizzie McGuire episodes, but that's what makes it so much fun. It nails the Christmas spirit and even includes a heartwarming lesson when Lizzie realizes helping Nobby is more important than beating Kate at a silly parade competition.
Raven's Home: "Bah Humbug" (Season 3, Episode 16)
That's So Raven always had some of the best holiday episodes, and Raven's Home is continuing the tradition. In this season 3 episode, Booker has a vision that his parents are going to get back together over the holiday season. Determined to make it come true, Booker goes overboard in the festivity department, trying desperately to get his family to celebrate Christmas, Hanukkah, and Kwanza.
There aren't many tv shows that offer Christmas, Hanukkah, and Kwanza episodes, and Raven's Home managed to celebrate all three in one episode. Not only is the episode packed full of winter holiday spirit, but it also has a heartwarming story as Booker learns that his parents are better off separated than they are together.
Sonny With A Chance: "A So Random Holiday Special" (Season 2, Episode 22)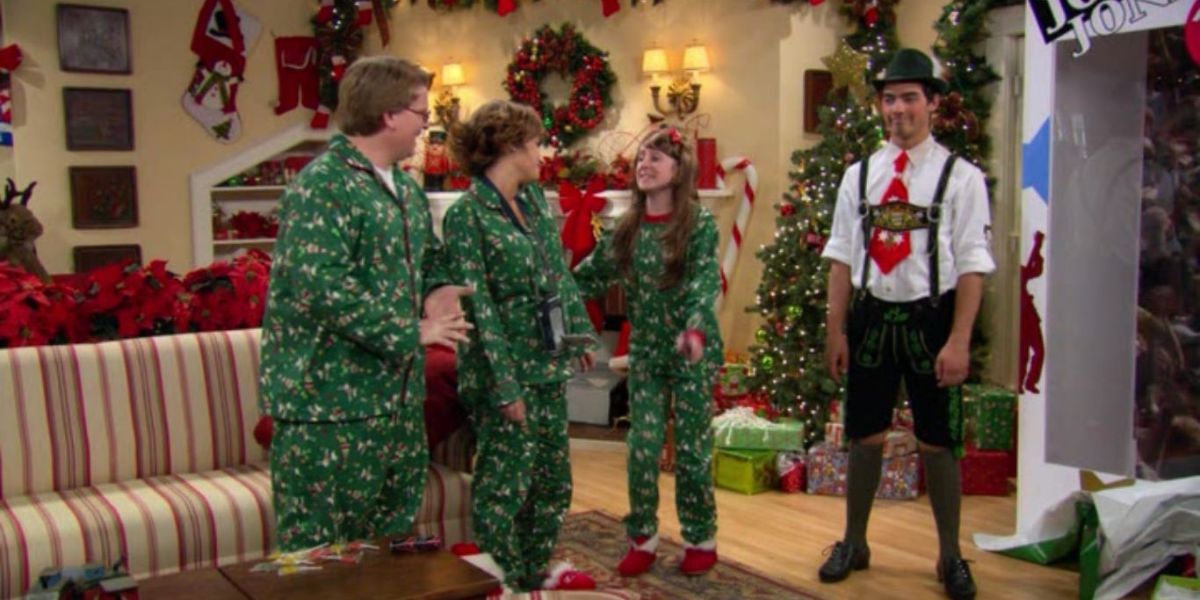 While Sonny with a Chance was all about the fictional sketch show "So Random," episodes rarely showed the characters appearing on the show. However, that changed with the "A So Random Holiday Special," which was 30 minutes of hilarious sketches intercut with Chad hosting the show. It's still one the best Sonny With A Chance episodes and not just because it features a guest appearance by Joe Jonas.
This episode is so much fun because it really taps into the holiday fun spirit. From a sketch about the people who have the unfortunate job of cleaning Santa's beard to an entire family thinking Joe Jonas is merely a toy when he is found in a box under the Christmas tree, the episode is full of laughs.
Big City Greens: "Green Christmas" (Season 2, Episode 4)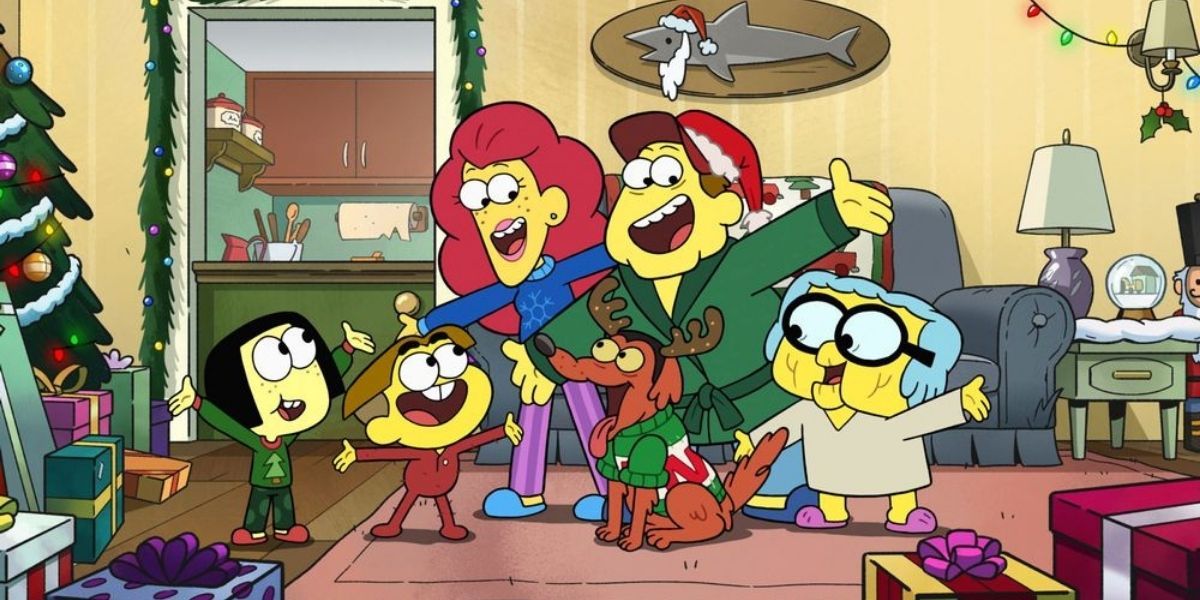 It's Christmas Eve and the Greens are ready to pull out all the stops with their holiday celebrations. However, Tilly puts a damper on Cricket's mood when she reveals that Cricket might be on Santa's naughty list this year. Panicked, Tilly convinces Cricket to help him reverse his naughty list status by performing good deeds all day long. Elsewhere, Gramma and Nancy are desperately searching for the perfect gift for Bill.
"Green Christmas" is an episode the whole family can watch because it has a kid-friendly and more adult-friendly plot. The kids will relate to the naughty list struggle, while adults can laugh at a stressed our Gramma and Nancy.
Even Stevens: "Heck Of A Hanukkah" (Season 1, Episode 15)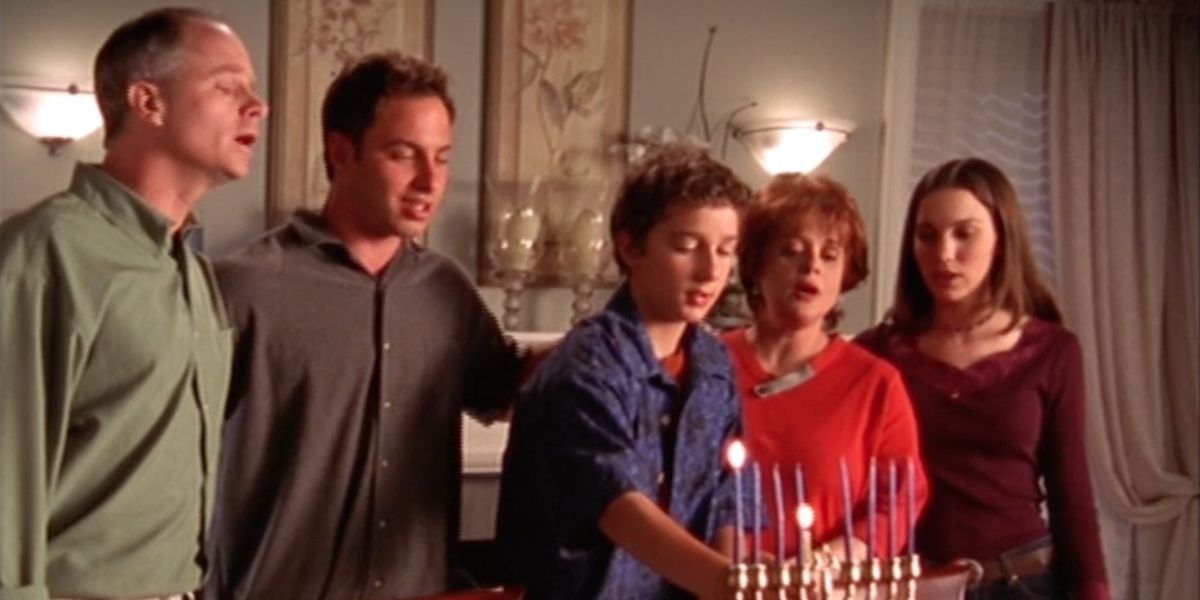 When it comes to holiday specials, Christmas usually dominated but that's not the case in this Even Stevens episode. The episode follows Louis after he has accidentally destroyed all of the family's Hanukkah gifts to each other. He falls asleep after being sent to his room and is visited by the ghost of a relative.
"Heck Of A Hannukah" is one of the best Hanukkah episodes on TV. It really goes out of its way to showcase different traditions of the holiday like lighting the menorah, cooking, and playing dreidel.
Girl Meets World: "Girl Meets Home For The Holidays" (Season 1, Episode 16)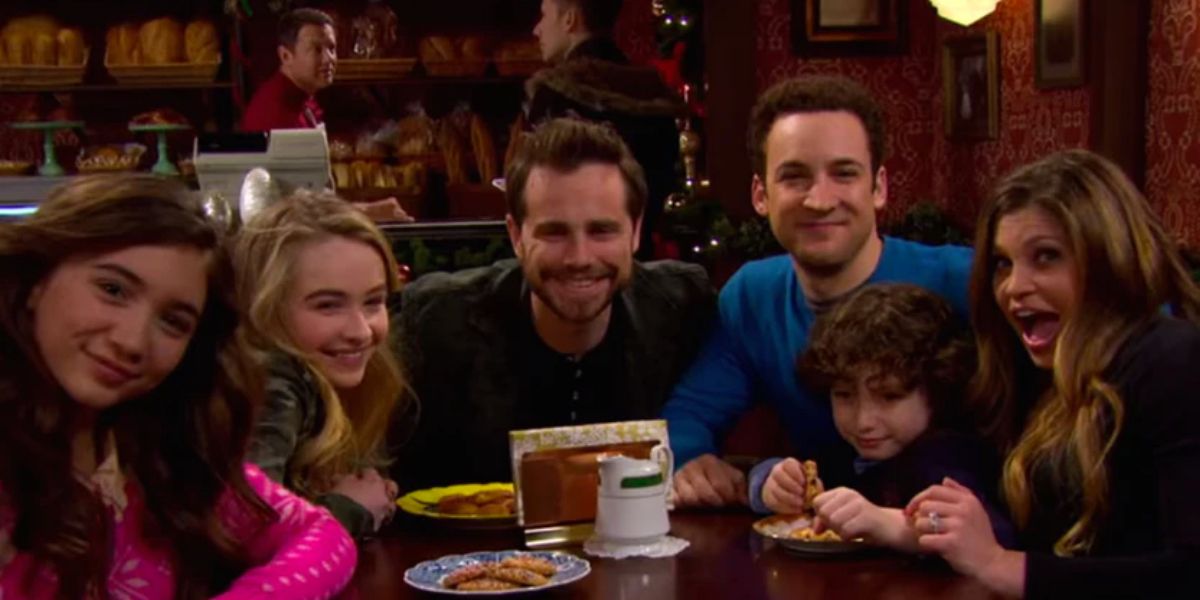 Girl Meets World wasted no time getting into the holiday spirit. In "Girl Meets Home For The Holidays" the Matthews are hosting a family holiday dinner which sees all their friends and family together. While celebrating, Shawn forms a special bond with Riley and Maya because they remind him of his and Cory's teenage years.
Not only is this a great Girl Meets World holiday episode, but it's also memorable because it served as a mini Boy Meets World reunion with Shawn, Eric, their parents, and even younger brother Joshua visiting the Matthews house. Notably missing were Cory's sister and Angela, which disappointed fans who felt they should have appeared in the episode.
Kim Possible: "A Very Possible Christmas" (Season 2, Episode 16)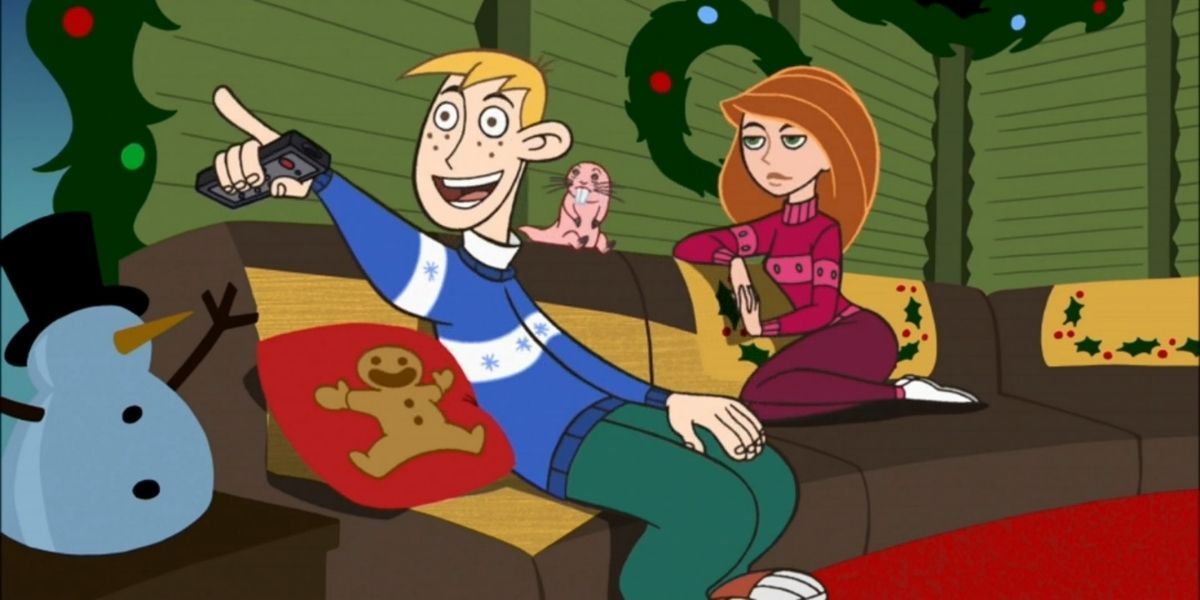 Fighting crime doesn't stop for the holidays, which is a lesson Kim Possible learns in "A Very Possible Christmas." However, Ron does try to give Kim a break when he steps in to fight Drakken on his own as a Christmas present to Kim. Of course, things don't go as planned and Drakken and Ron both end up stranded without their much brighter other halves.
RELATED: 10 Best Kids' Show Holiday Specials, Ranked According to IMDb
"A Very Possible Christmas" is a perfect holiday special because it mixes together all the best holiday traditions with an action-packed "save the world" plot that became expected with the series.
Lilo & Stitch: The Series: "Topper" (Season 1, Episode 22)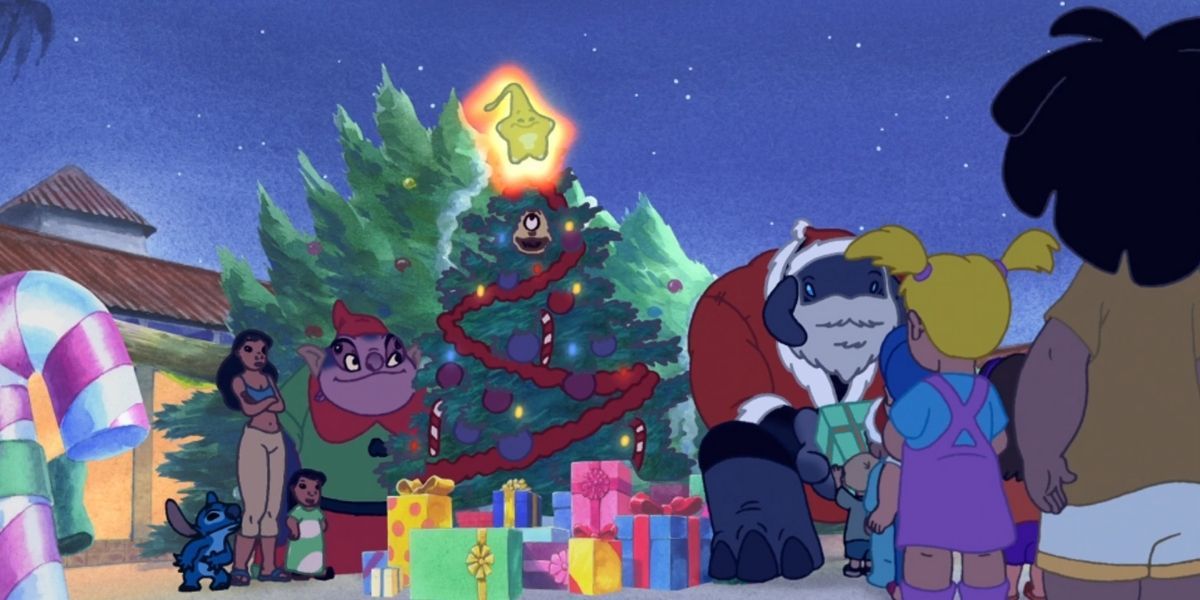 After the success of Lilo & Stitch, the Disney classic got its very own television show on Disney Channel which also lead to an original holiday special. "Topper" takes place on Stitch's first-ever Christmas with Lilo trying to teach the alien about their traditions. However, when one of Jumba's experiments gets sent as a Christmas present, Stitch becomes obsessed with tracking it down and finding it a proper home.
"Topper" teaches audiences a very valuable lesson that Christmas is all about giving and sharing, not just receiving presents.
Phineas And Ferb: "Phineas And Ferb Christmas Vacation!" (Season 2, Episode 22)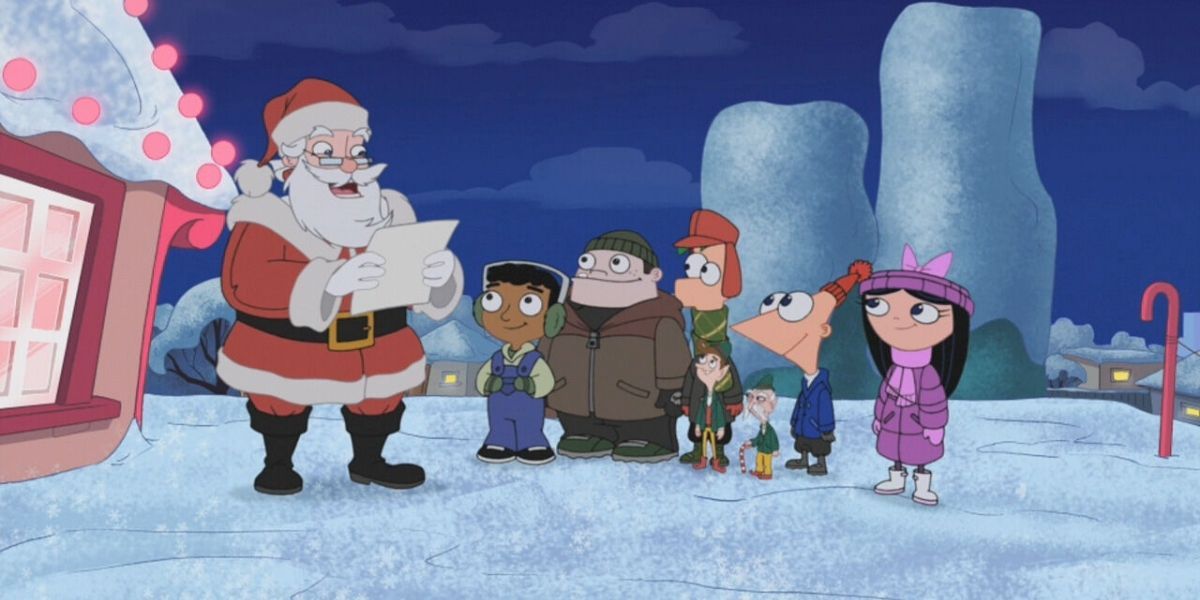 It's Christmas Eve in Danville and Phineas and Ferb are excited to be on winter break. As the boys write letters to Santa, they realize that he is greatly underappreciated in their town. With the help of their friends, they transform their town into a giant thank you card for him. Meanwhile, Perry faces off with Doofenshmirtz who has made a device that will put the entire town on Santa's naughty list.
One thing that's fun about "Phineas And Ferb Christmas Vacation!" is that two versions of the episode exist with one being a bit longer. Not only does the episode capture the warmth of the season, but it's a great showcase of the charm of Phineas and Ferb as a show. The episode also features several original Christmas songs that are sure to get stuck in everybody's heads.
Sydney To The Max: "How The Syd Stole Christmas" (Season 2, Episode 1)
Ever since Sydney lost her mother Christmas hasn't ever felt like Christmas and this year is turning out to be exactly the same. That is until she connects with her mother's doctor who helped deliver Sydney and her siblings. Dr.. Miller reminds Sydney about how much her mom loved Christmas and Sydney returns to spread Christmas cheer with her siblings.
The holidays can be especially rough for people who have lost loved ones and seeing that play out on a Disney Channel show is extremely special. It captures how grieving is perfectly natural, but so is the need to celebrate your loved one's memory. It's what makes "How The Syd Stole Christmas" stand out amongst other Disney Channel holiday episodes.
The Proud Family: "Seven Days Of Kwanzaa" (Season 1, Episode 11)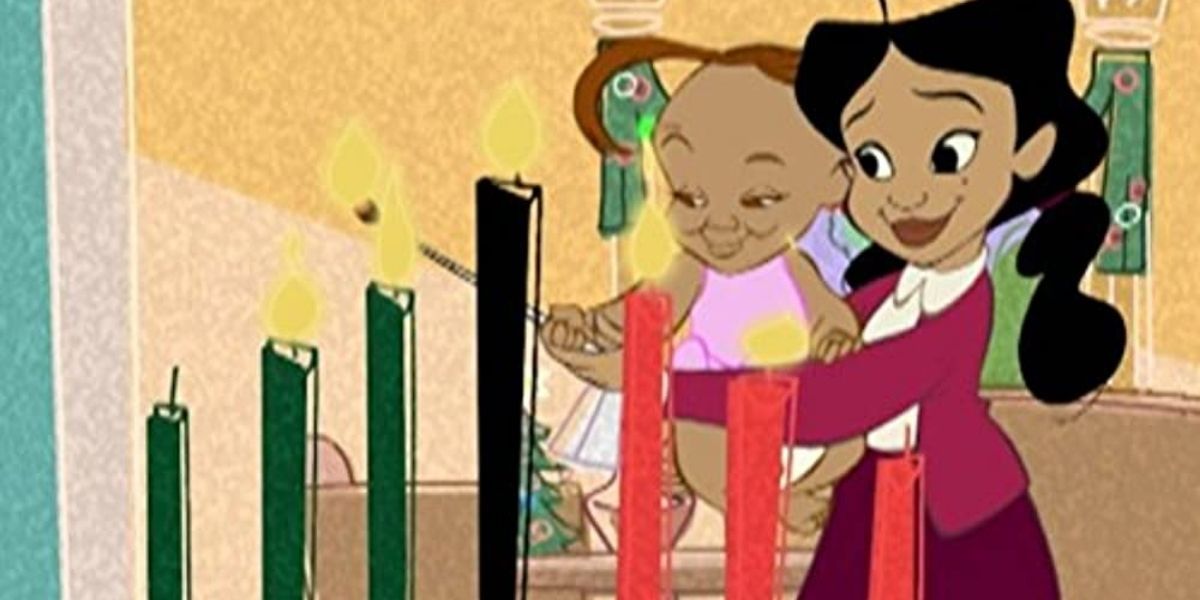 When it comes to winter holidays, Kwanza is unfortunately largely ignored in holiday specials. However, there are a handful of episodes about the holiday like this The Proud Family episode. It was extremely special because not even the Prouds celebrated the holiday. It serves as a teaching moment for both the audience and the characters.
RELATED: 10 Best Nickelodeon Holiday Episodes, According to IMDb
The episode starts with the family Christmas shopping where they run into a homeless family and invite them over for Christmas dinner. Hoping to spread Christmas cheer, the Prouds even get gifts for their new friends but the family doesn't know what to do with them. It's then revealed that the homeless family celebrates Kwanza. They end up staying with the Prouds during all 7 nights of Kwanza to teach them about their traditions.
That's So Raven: "Escape Claus" (Season 2, Episode 4)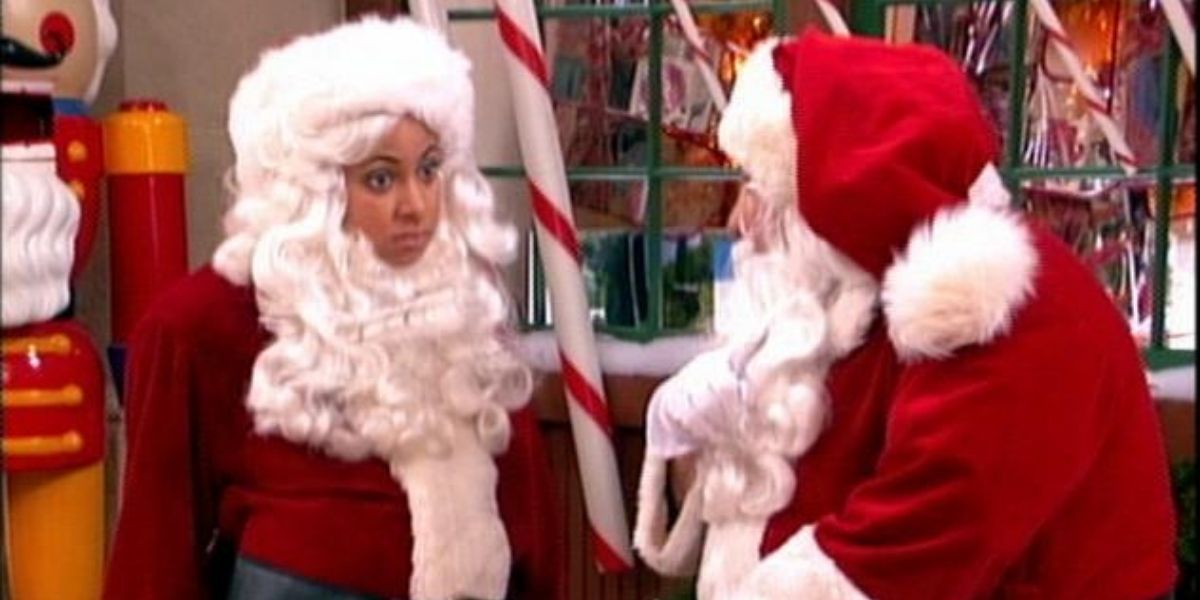 Being a psychic has its perks, especially when Raven has a vision of what her parents got her for Christmas. After finding out she's getting a necklace, Raven finds where her parents are hiding it in the house and decides to wear it to school. However, karma strikes when it falls off and breaks forcing her and her friends to head to the mall to find a replacement.
The episode also features a fun plot with Cory convincing his parents to pay him to wear a silly Elf suit. Due to the cast's natural charm and comedic talent, the zany yet heartwarming episode makes it a must-see episode every holiday season. The episode is full of fun chaos and tons of laughs which makes it memorable and one of the show's best.
The Suite Life Of Zack And Cody: "Christmas At The Tipton" (Season 1, Episode 21)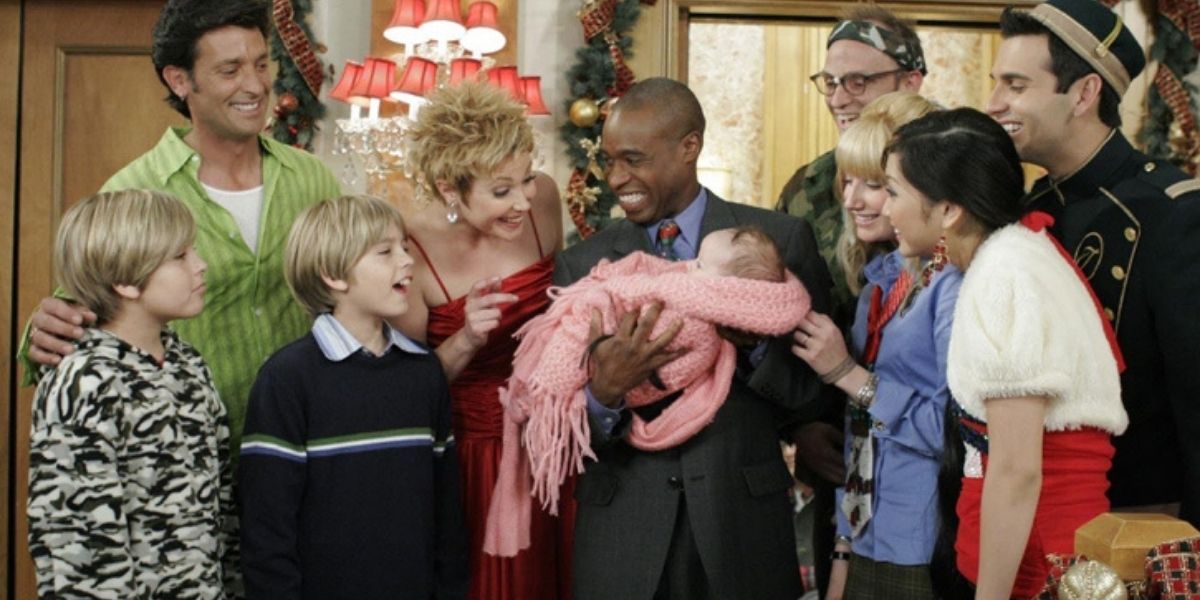 Everyone at the Tipton is gearing up for their Christmas plans which come to an abrupt halt when a severe snowstorm blows through town trapping everyone inside the hotel. To make matters worse, a young woman goes into labor and is forced to deliver the baby in an elevator.
"Christmas At The Tipton" is one of the most memorable episodes of The Suite Life Of Zack and Cody. With hijinks galore, the episode captures the comedic charm that makes this Disney Channel series one of the best while also paying homage to the Christmas story of the Bible. It's definitely an odd balance to strike, but one that works very well.
NEXT: 10 Best Disney Channel Holiday Episodes, Ranked According To IMDb