Shows like Vikings take viewers on a journey to a medieval time and present plenty of gritty and often violent action. The show followed Ragnar Lothbrok (Travis Fimmel), as a farmer turned warrior turned king. With that setup, the hit series showed the Norsemen of early Scandinavia as they set out to fight for their freedom. The show premiered in 2013 and concluded after six seasons and 89 episodes in 2020 with King Bjorn's reign over Kattegat, Ubbe's expeditions to Iceland and North America, and Ivar's adventures in Rus' and Wessex. This eventually led to the sequel, Vikings: Valhalla.
Throughout the years, there have been a lot of shows like Vikings that followed this same basic setup, although they didn't always take place in the same period and didn't always involve Vikings and Norsemen. While there are some shows like Vikings that include Viking warriors, there are others that take place in the Wild West, post-World War Britain, and even mythical fantasy lands like that of The Witcher. Each of these shows takes a warrior and places them in a location where they have to fight for what is best for them and their people, while never surrendering and never giving up.
20
Deadwood (2004 – 2006)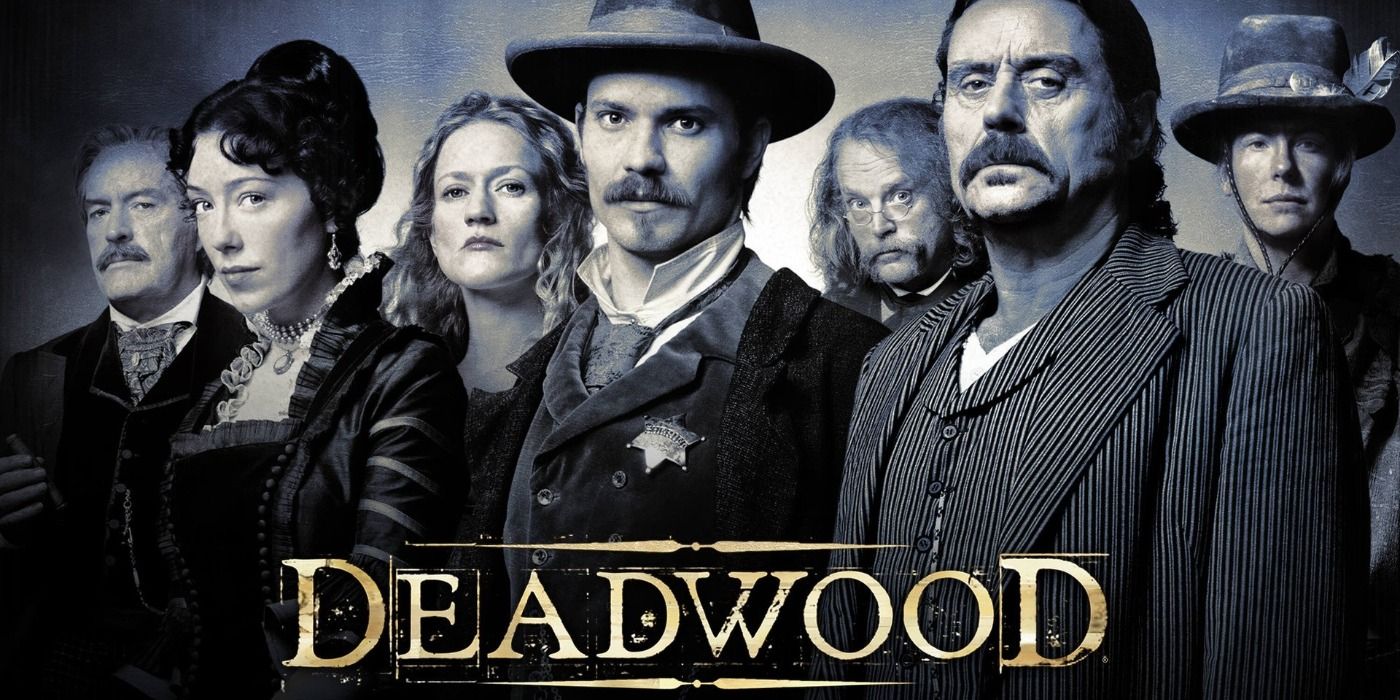 While the premise of a drama taking place in the 1870s American Old West might seem like a far cry from the frozen north of Medieval Scandinavia and its warring tribes, the three seasons of Deadwood have many similarities in terms of style and premise to shows like Vikings. This criminally short-lived drama and subsequent movie captivated audiences with its authentically gritty settings, dynamic characters, and intriguing plots – all of which helped this show notch a whopping eight Emmys and a Golden Globe. While the small town of Deadwood is leagues away from the likes of Vikings' Kattegat geographically, there's a comparable level of instability and an individualistic sense of "everyone for themselves" in this harsh, cutthroat society.
19
The Bastard Executioner (2015)
Much like shows like Vikings, The Bastard Executioner features plenty of historically-rooted fighting and violence, making it a natural fit for fans. It focuses on a knight who no longer wants to be in a war, which puts an interesting twist on the typical action-hero narrative. However, he does get dragged back into the fighting and, though unwilling, it's what Wilkin Brattle does best. The action and fight choreography in this show really are truly superb, and they'll certainly keep any Vikings fan entertained, despite unfortunately only lasting for a single season. Fans will forever be left to wonder what could have been had the series been renewed for future seasons.
18
The White Queen (2013)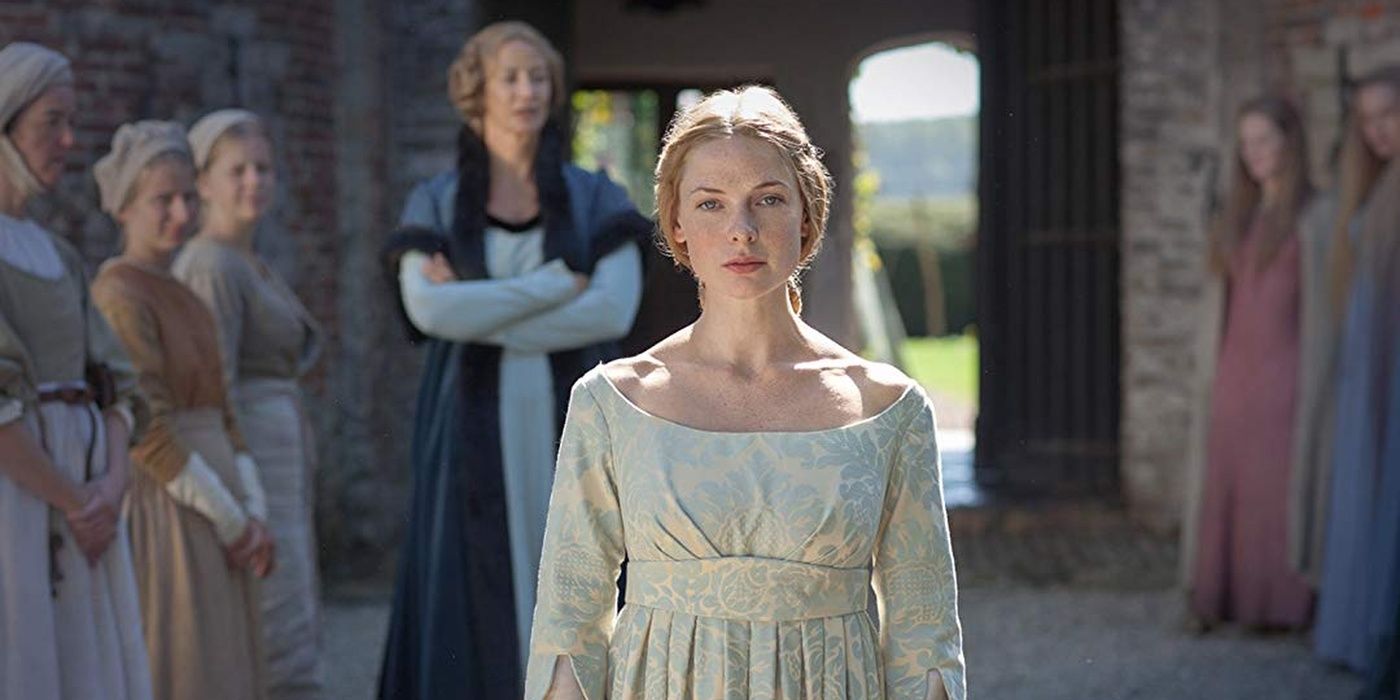 Stream now on Prime Video & Starz
This little-known historical period drama from BBC One, based on Philippa Gregory's novel series The Cousins' War, draws some large parallels to shows like Vikings. This isn't just on account of its Medieval English setting — which is actually centuries after the events of Vikings — but because The White Queen also has a focus on the complexities of European politics and rivaling factions during this time. This underrated show also holds some comparisons to Game of Thrones, as it centers around 3 rival queens vying for the throne of England, pulling strings behind the scenes and creating a ripple effect on the lower rungs of society. What this show lacks in action it makes up for in its more realistic portrayals, terrific acting, and some emotionally rich elements of romance.
17
Peaky Blinders (2013-2022)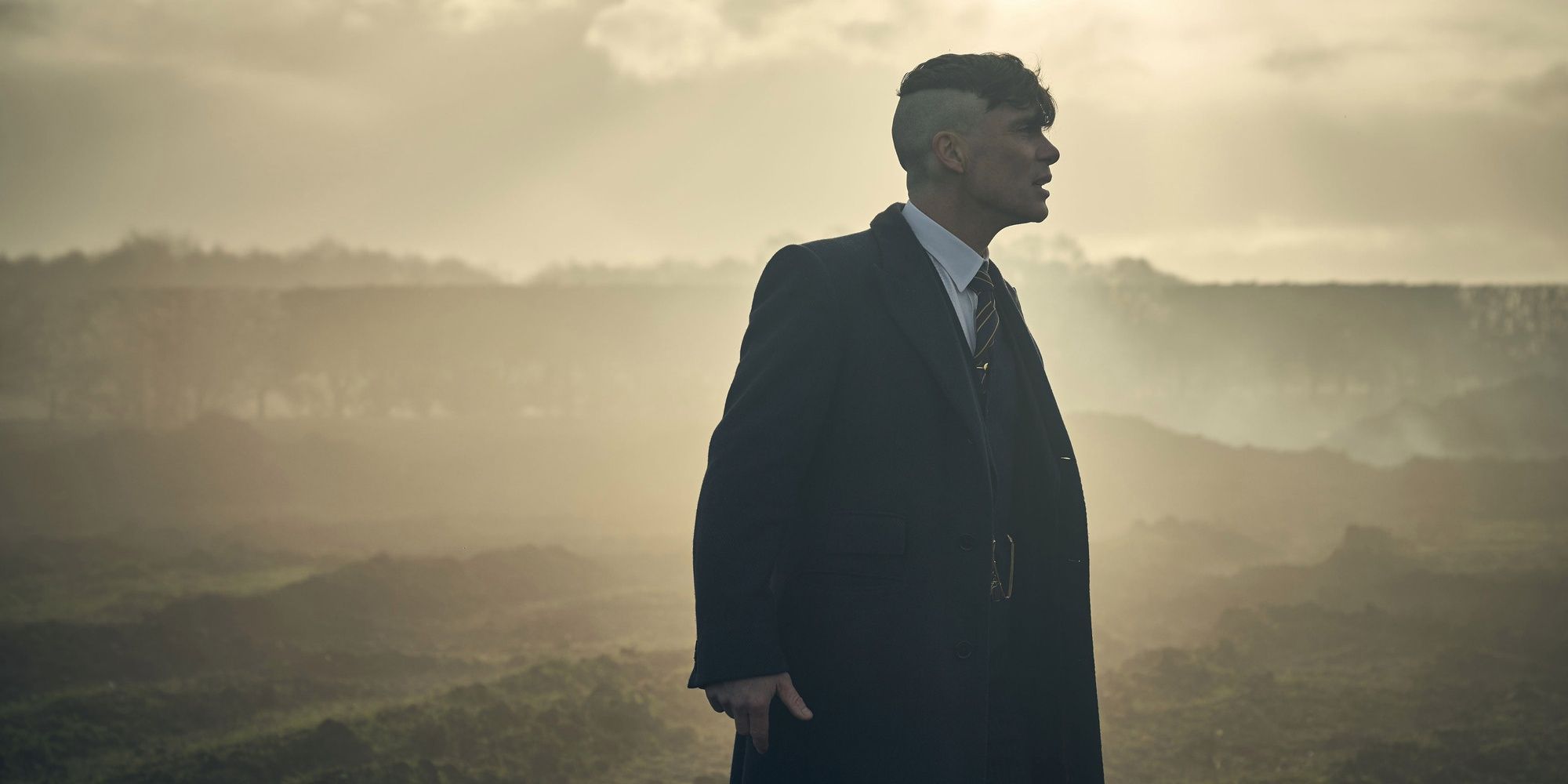 Assuming one doesn't mind the shift in period settings, Peaky Blinders might just be right up a Vikings fan's alley. It features some amazing characters and fantastic performances throughout, with twists and turns that keep audiences perched on the edges of their seats and sofas. There might not be any sword fights, but that doesn't mean there's a shortage of action. There's plenty of fighting, grit, and drama. Featuring an incredible cast led by the inimitable Cillian Murphy, this series revolves around the lives and times of the Shelby crime family in England, coming to an end earlier this year after a celebrated six seasons on the air. Provided a viewer's primary reason for watching Vikings isn't the specific historical setting, Peaky Blinders should be enjoyed by most fans of Kattegat's bloodthirsty inhabitants.
16
Marco Polo (2014 – 2016)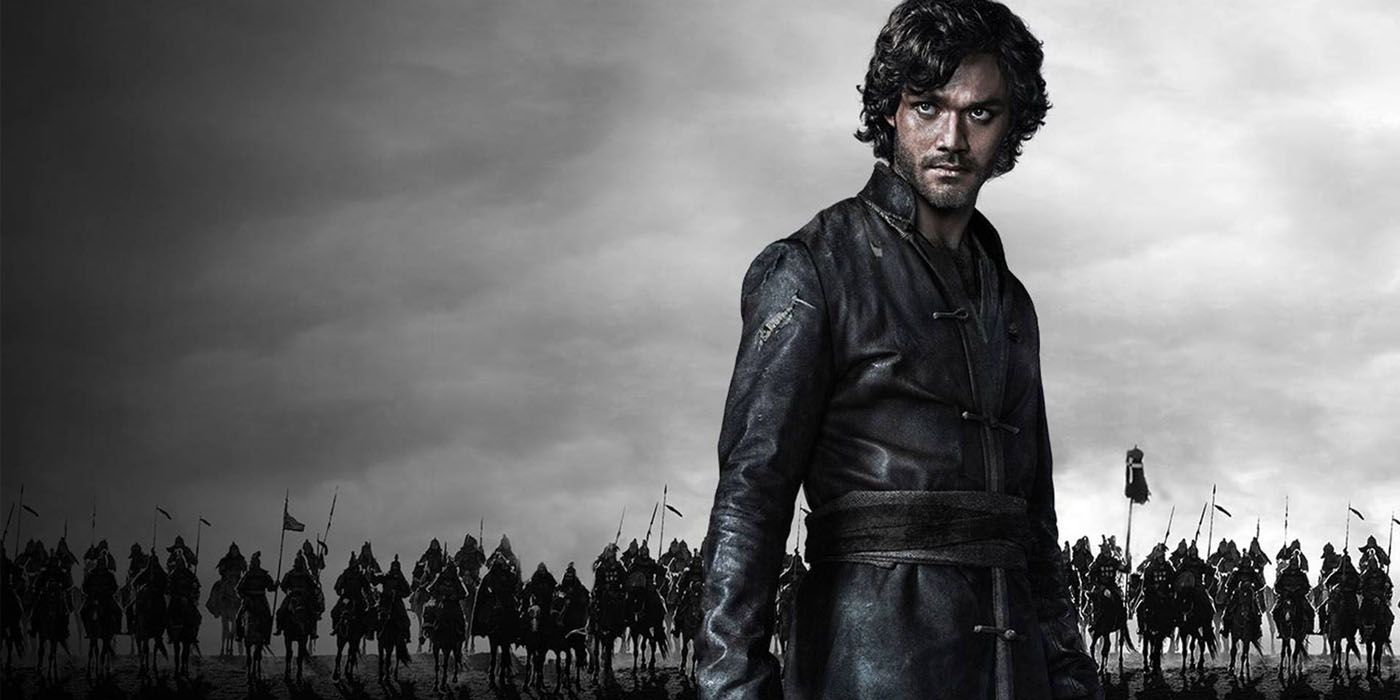 The Netflix adventure drama known as Marco Polo proved enthralling and unique during its brief run of two compelling seasons. As this show follows the well-known Italian explorer, merchant, and writer by the same name, there is an array of unique, lavish settings and gripping, pivotal moments. The show primarily follows Marco Polo's early years while in the court of Kublai Khan of the Mongol Empire. While panned by some for its lack of historical accuracy, this is similar to shows like Vikings in that it draws from real history for its inspiration while adding its own fictional twists and creative flair. The excellent cinematography, in-depth characters, and awesome fight scenes make Marco Polo feel akin to one gigantic film rather than a TV show.
15
History Channel's Barbarians (2004 – 2007)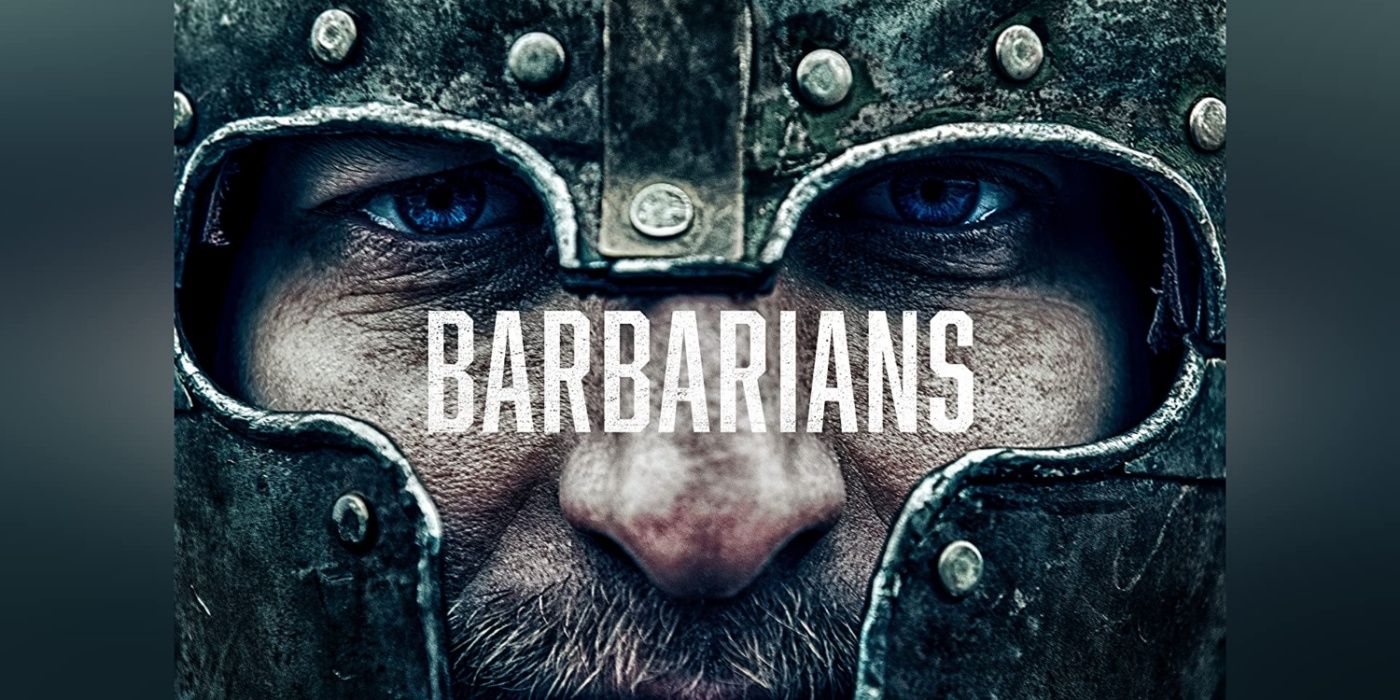 Stream now on History Vault
This miniseries on the History Channel follows a documentary format, which emphasizes real historical events rather than fictional narratives. Yet, there is a commonality in both style and subject matter with this series and Vikings, with even an entire episode dedicated to the Vikings themselves, in addition to other tribes that resided in Europe circa Middle Ages such as the Vandals and Saxons. Fans of Vikings who favor the historical elements should get a kick out of this one, in particular. There is a wealth of entertaining information conveyed, in addition to some fun, action-laden battle reenactments during each of the show's eight episodes.
14
Sons Of Anarchy (2008 – 2014)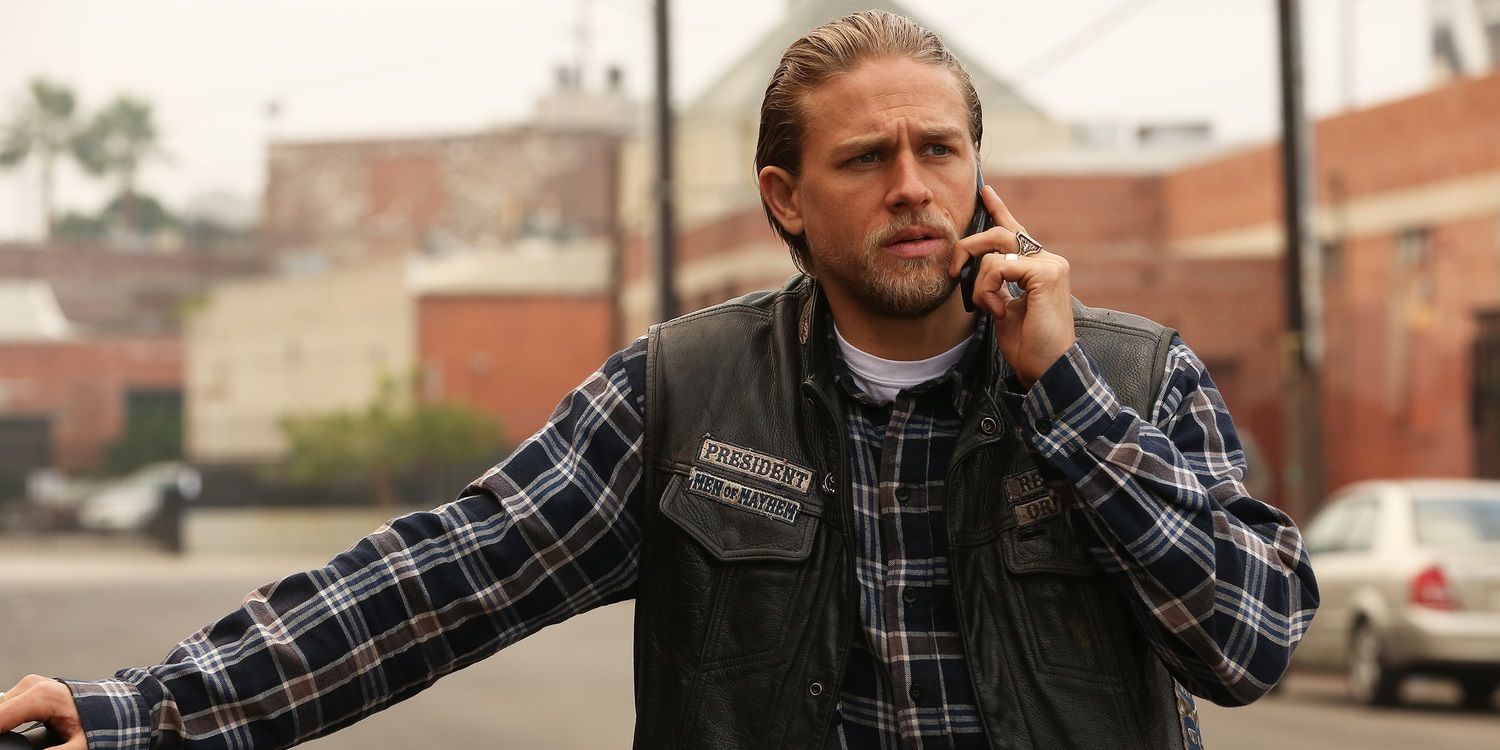 Sons Of Anarchy is obviously far more modern than the world of shows like Vikings, but that makes it easy to connect with this gritty, emotional, and violent crime drama. It might be guns and explosives at times in lieu of swords and battleaxes, but it is just as easy to become invested in the gang warfare between the different motorcycle clubs. This show follows one group as they try to become legal and legitimate, with inner politics causing heartbreak and pain along the way. There are funny moments and there are sad moments, but it is certainly a gripping show that Vikings fans would enjoy.
13
Spartacus (2010-2013)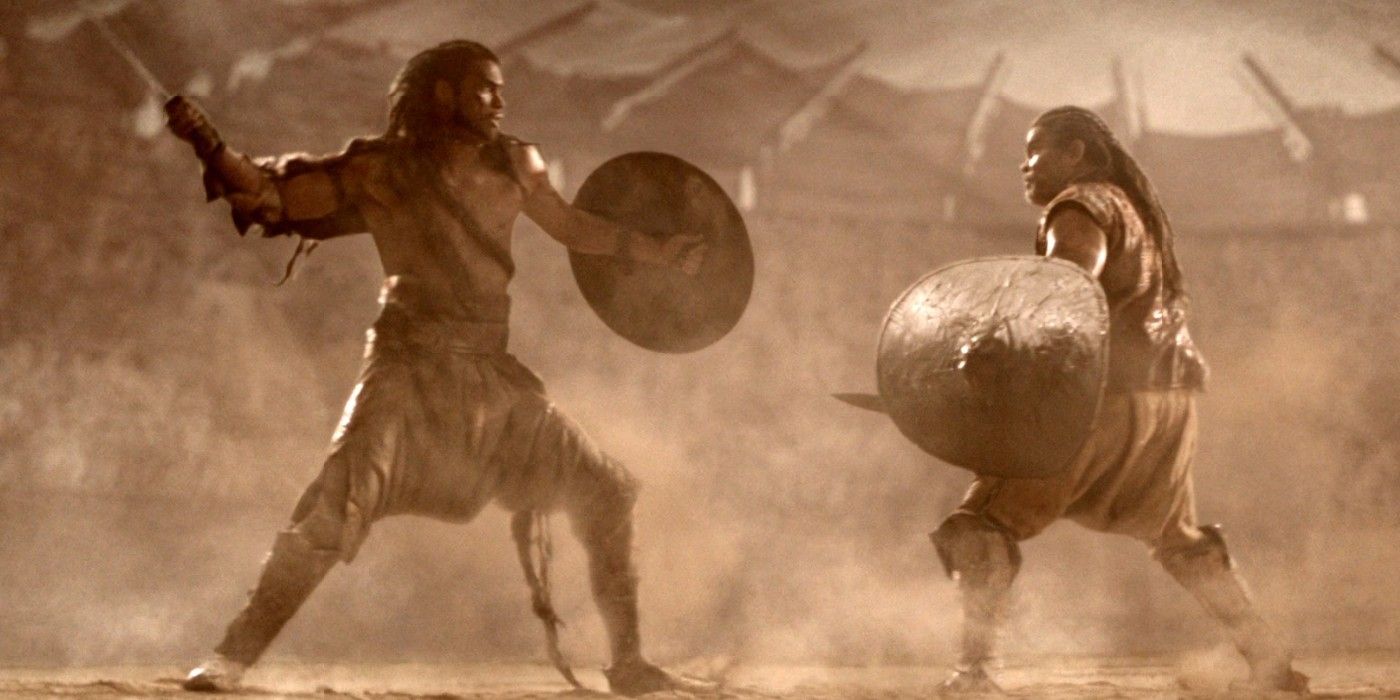 Those who can't wait to see some thrilling action-packed battles and hear the clashing of steel in shows like Vikings will surely find much to love about Starz's short-lived historical fiction, Spartacus. While the show takes some creative liberties, it does loosely adhere to authentic ancient settings and the rough life of being a gladiator in Ancient Rome. It's not only rife with some flashy cinematography and awesome fight scenes but contains some surprisingly clever writing and narratives, solid performances, and some of the greatest villains in period drama TV.
12
The Tudors (2007-2010)
Stream now on Prime Video
The Tudors is rife with backstabbing and politics as it follows the infamous King Henry VIII during his youth as he tries to secure himself a son. It showcases him going through various wives, which is something he was notorious for, all while dealing with his competition and different political issues. While it doesn't have the same penchant for violence as shows like Vikings, it is just as interesting and enjoyable as it brings history to life with a relatively modern lens.
11
Rome (2005-2007)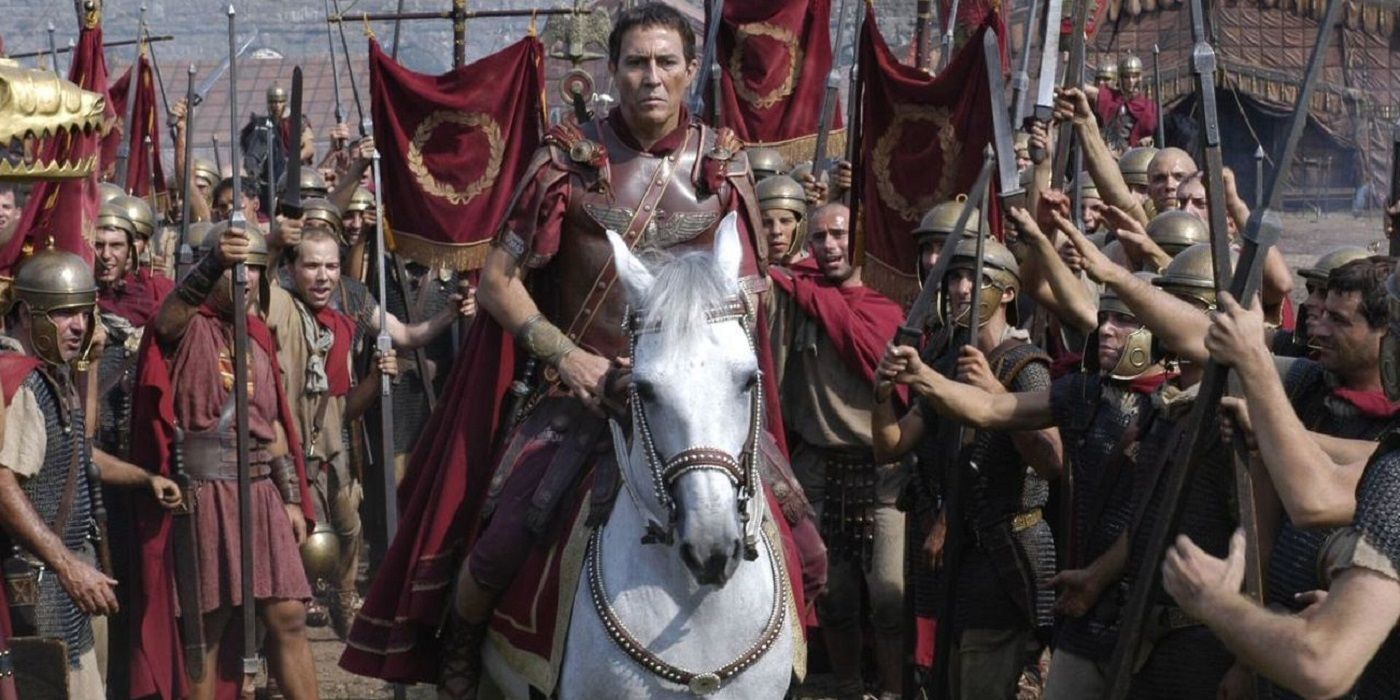 Like Spartacus, HBO's two-season epic manages to portray the harsh life and chaotic sociopolitical happenings of Ancient Rome in a few episodes. But while Starz' show goes full-throttle with cinematic bombast, this show tends to be more grounded in gritty realism and historical accuracy. Regardless, there are still plenty of intense, entertaining battles and action scenes to be had. The show follows Rome at one of its most turbulent and event-filled eras – the tail end of the late republic, where infighting and political rivalries are growing. Much like shows like Vikings, Rome hones in on a few prominent figures — most notably Julius Caesar and Pompey Magnus — in a struggle to gain power, as vying factions are formed and clash with each other.
10
Game Of Thrones (2011-2019)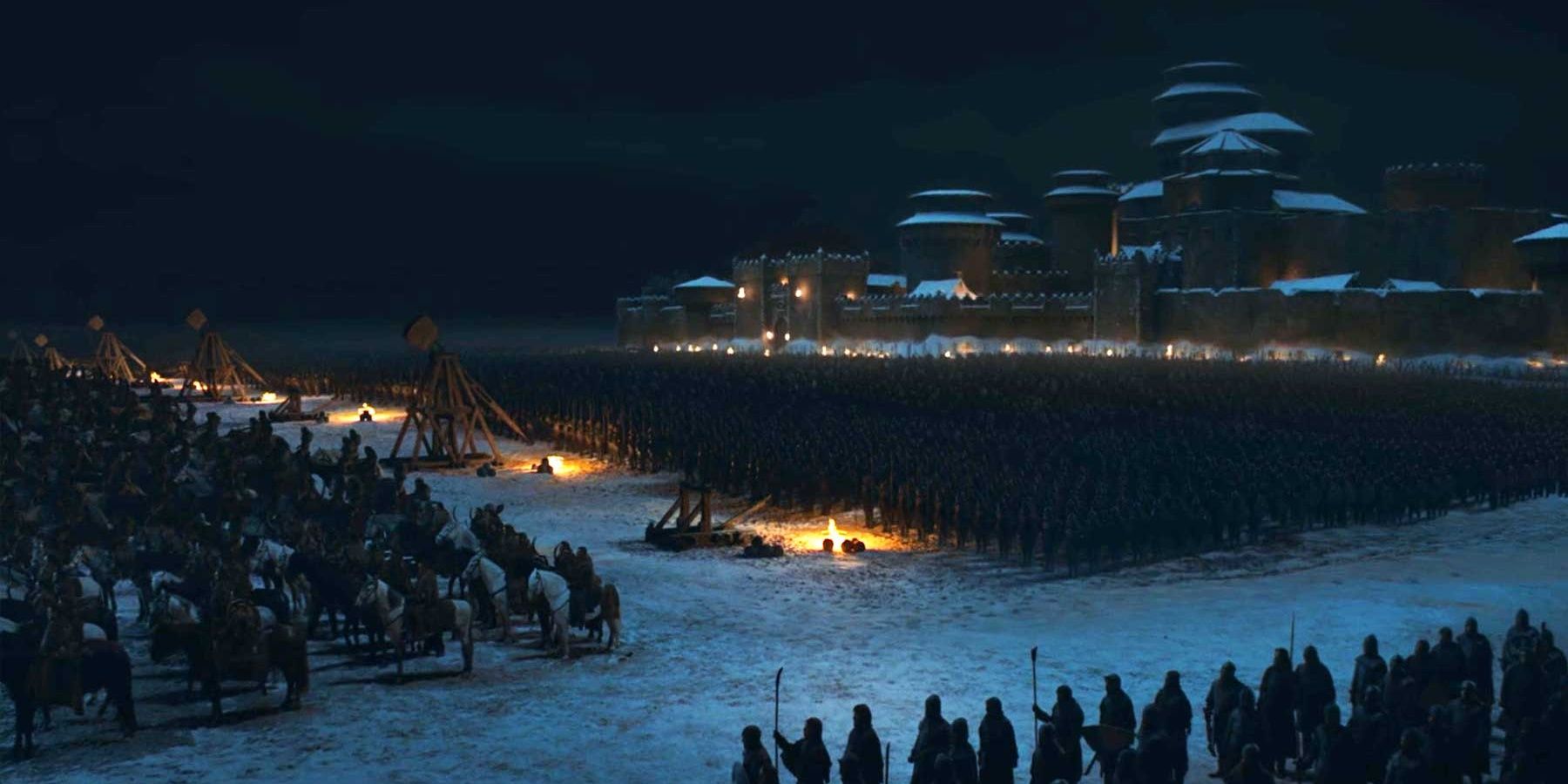 It's tough to draw many comparisons to a show largely centered around history – or at least historical legend – and one that leans on magic, dragons, and ice zombies for much of its premise, yet Game of Thrones contains many of the elements that draw fans to shows like Vikings. Yet, there are plenty of commonalities when it comes to Game of Thrones inspiration, which, by author George R.R. Martin's own admission, is partially taken from Medieval England. The Ironborn clan is even depicted as a northern, seafaring tribe much like the Vikings of old, and the show is wrought with the same sort of political rivalries and Medieval battles that are reminiscent of Vikings. The controversial final season may make getting into Game of Thrones seem like a wasted effort, but there's a lot to enjoy in this highly influential epic.
9
The Borgias (2011 – 2013)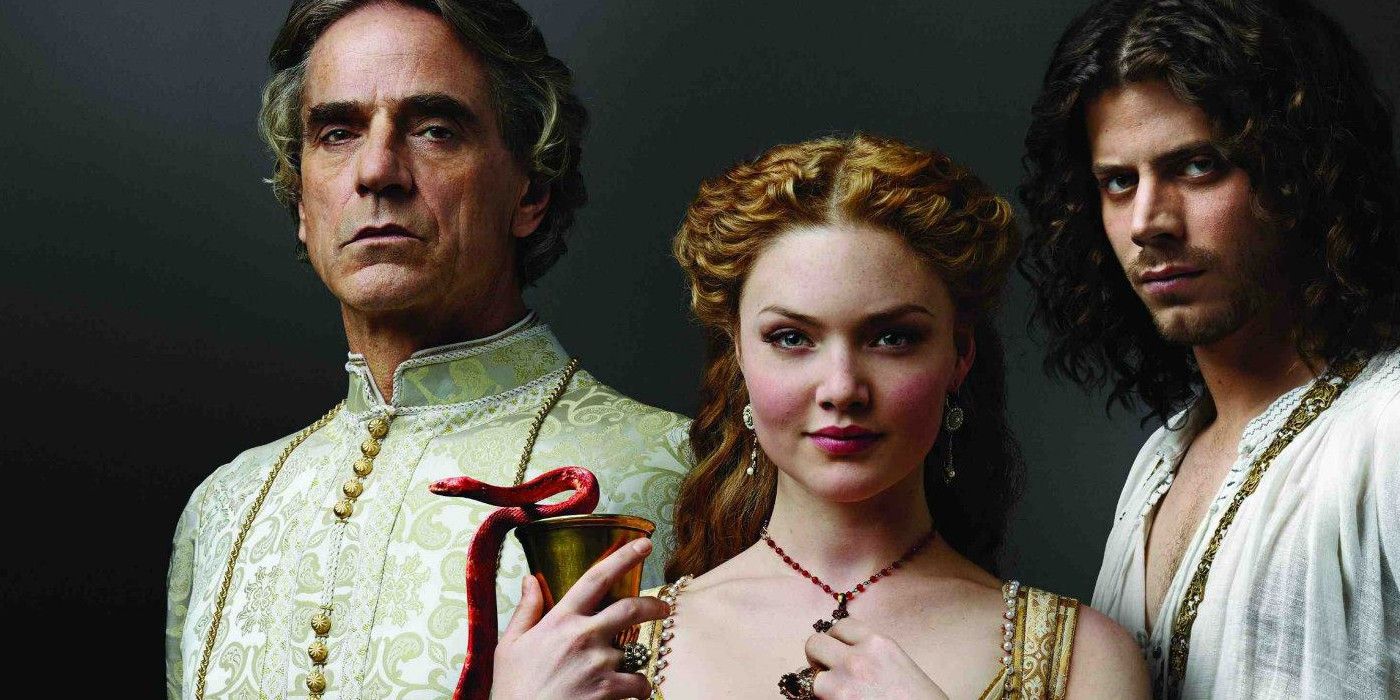 Stream now on Prime Video
Those who are interested in the Christian and general religious undertones often featured in shows like Vikingswould do well to give this little-known dramatic historical fiction a look. Showtime's The Borgias follows the rise of a prominent family in the Roman Catholic Church, and their Game of Thrones-esque struggle to maintain power. There is a wealth of complex sociopolitical happenings decorated with some elaborate, authentic set pieces that transport viewers to fifteenth-century Europe. There are many memorable, believable characters too — particularly in the form of the patriarch Rodrigo (Jeremy Irons) and his witty daughter Lucrezia (Holliday Grainger).
8
Black Sails (2014-2017)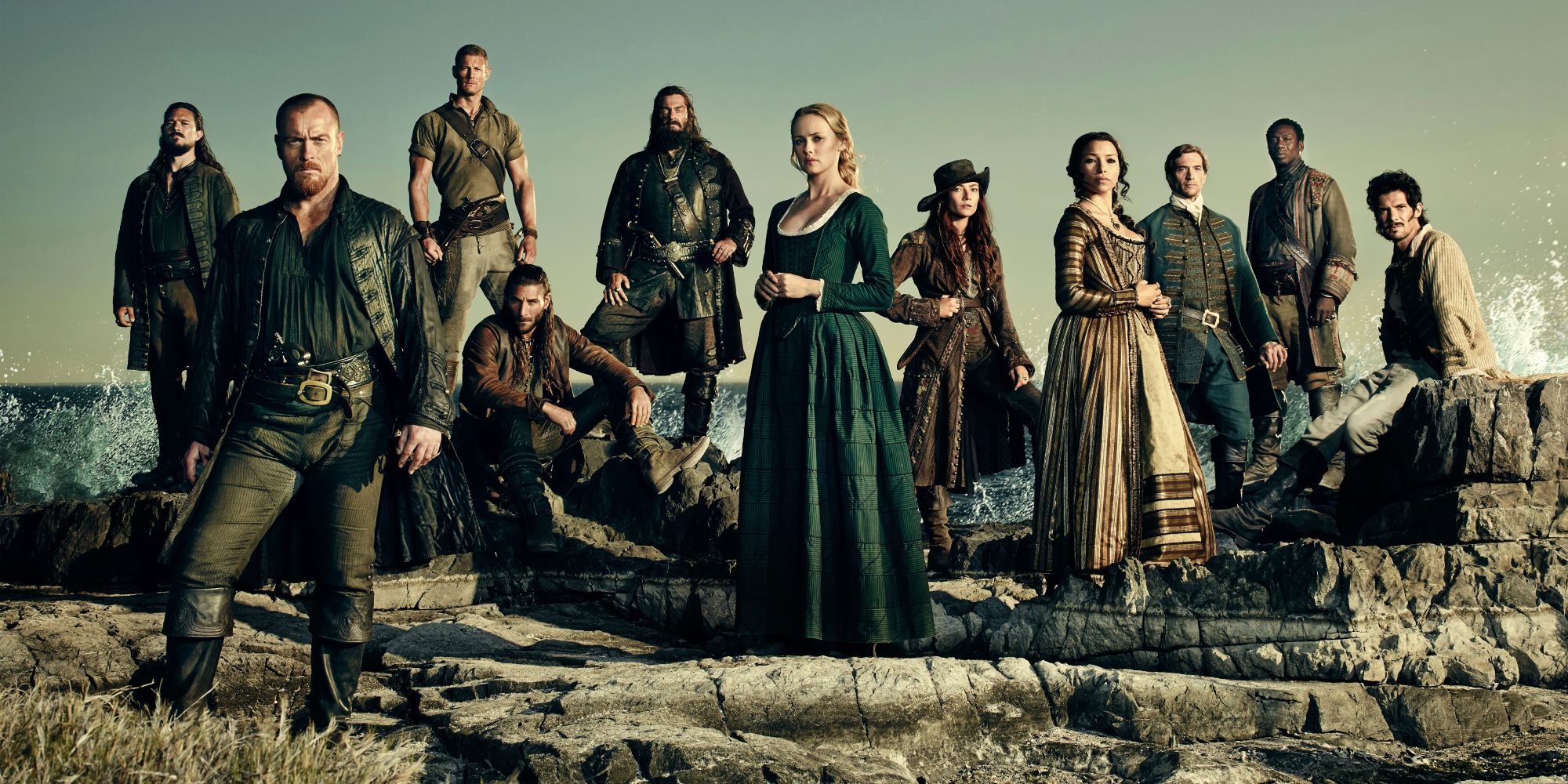 The brief, capsule descriptor of this Starz historical drama is that it's largely the pirate version of Vikings. But really, it's much more than that – as it contains some truly entertaining adventures, fun and detailed swashbuckling themes, and some stylish cinematography. Much like Vikings, there's a nice blend of in-depth premises grounded and history and fictional creative glitz. Considering the rough, gritty, and morally questionable lifestyles led by pirates, Black Sails goes full-throttle with the gore and raunchiness more reminiscent of Spartacus or Game of Thrones compared to the relatively tame Vikings. Though there's certainly much of that same majestic historical fiction to get lost in here.
7
The Witcher (2019- )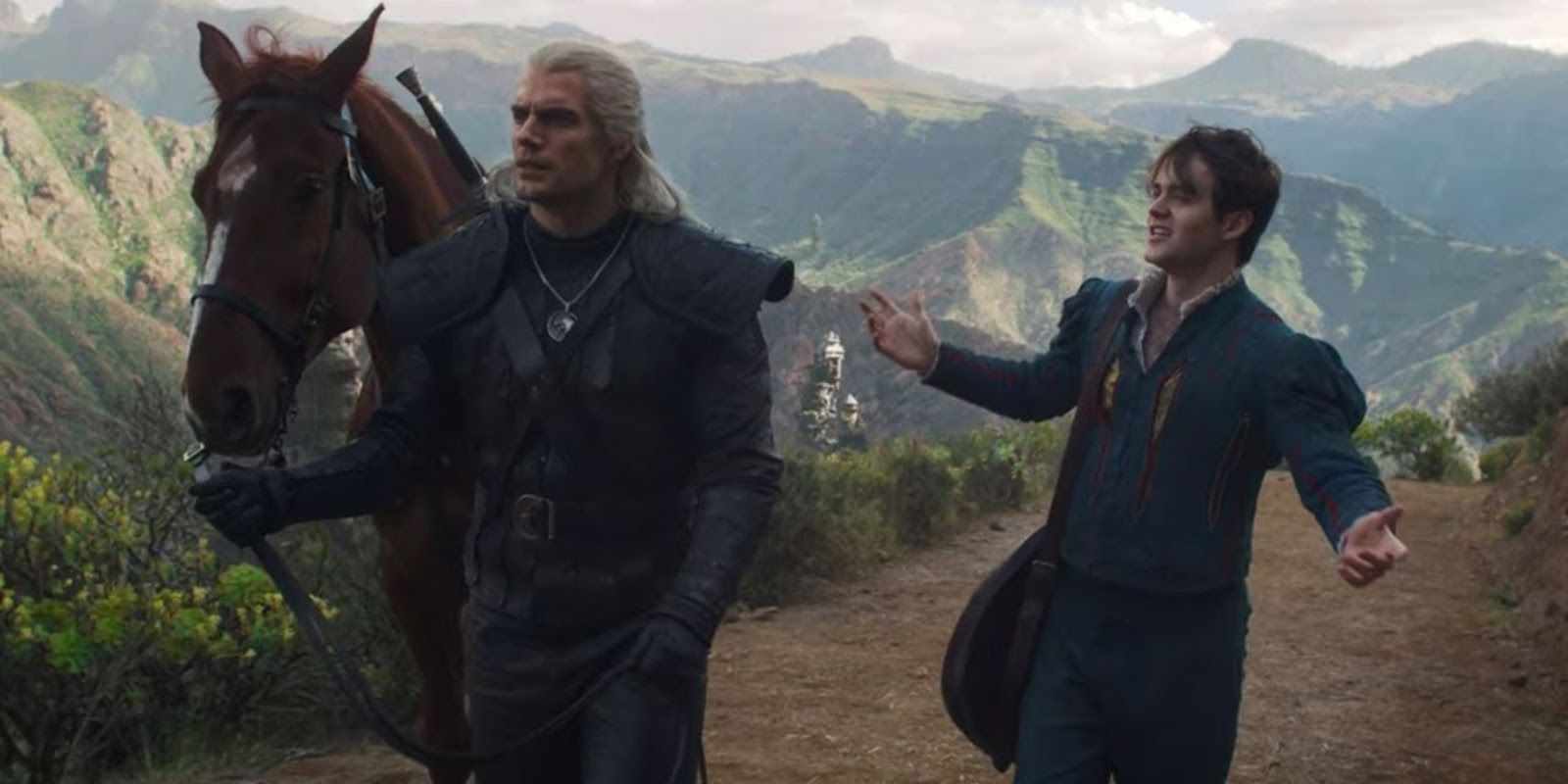 The Witcher has been one of Netflix's biggest successes in recent years, with a gripping and detailed first season that caught the attention of fans the world over. Taking its cues from the hit video game series and novels, there was a lot of pressure to deliver — and it absolutely does. Just like shows like Vikings, there are some fantastic battle sequences that will sustain any fan of action and well-choreographed fight scenes. There are elements of high fantasy with magic, monsters, and the like, but fans tend to stay for the fantastic character development and a true sense of adventure.
6
The Last Kingdom (2015-2022)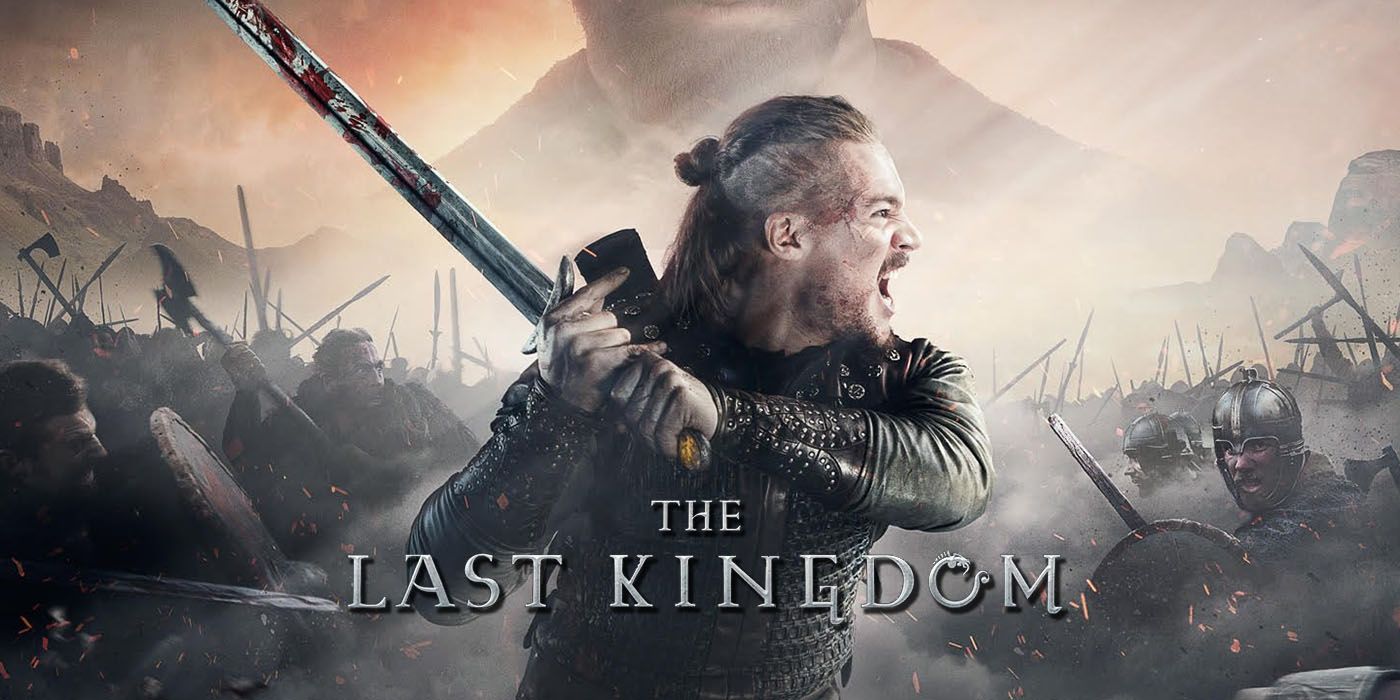 The Last Kingdom is about as close to shows like Vikings as it gets in many ways, even taking place in the Medieval English kingdom of Wessex, at a time overlapping the events of that show, even featuring its own version of Ragnar and Alfred the Great. At the same time, there's enough creative distinction that allows The Last Kingdom to shine on its own merit. However, The Last Kingdom takes more of an English-centered approach, as opposed to the Scandinavian emphasis of Vikings. But it similarly features a myriad of great action sequences and battles, authentic set pieces, gripping plots, and plenty of colorful, interesting characters.
5
The Rings Of Power (2022- )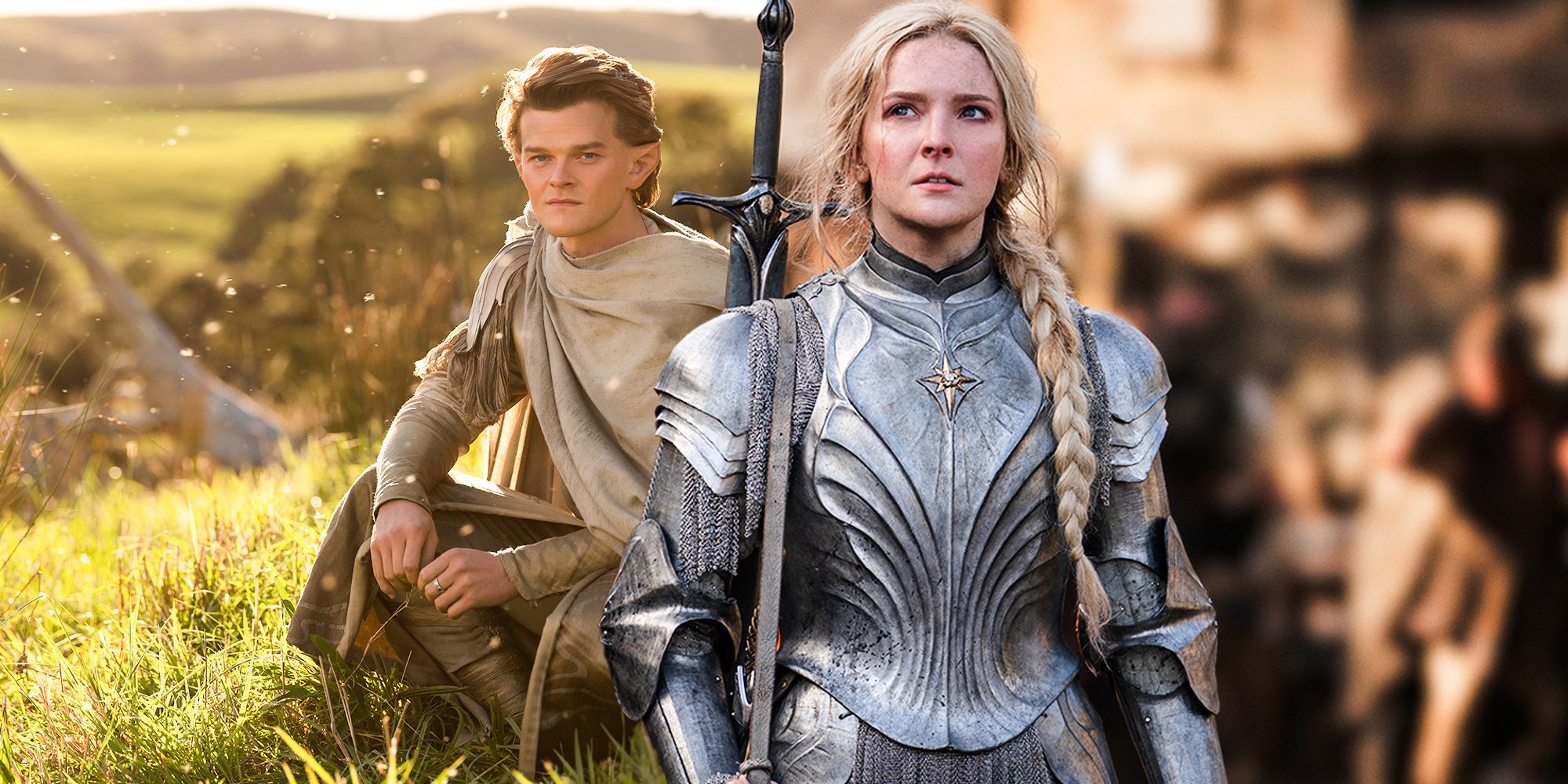 Stream now on Prime Video
Amazon Prime's The Rings of Power is the long-awaited Lord of the Rings prequel series that explores the circumstances behind the forging of the infamous Rings of Power. With an eight-episode first season building up to the forging of the three Elven Rings, this Tolkien-inspired story is one of the best-funded series ever made. The Rings of Power builds up to the gritty battles and heroic endeavors that leave many fans in awe of the fantasy genre. While shows like Vikings certainly have an added degree of realism in their runs, the two series may find themselves sharing many fans as the years go on.
4
House Of The Dragon (2022- )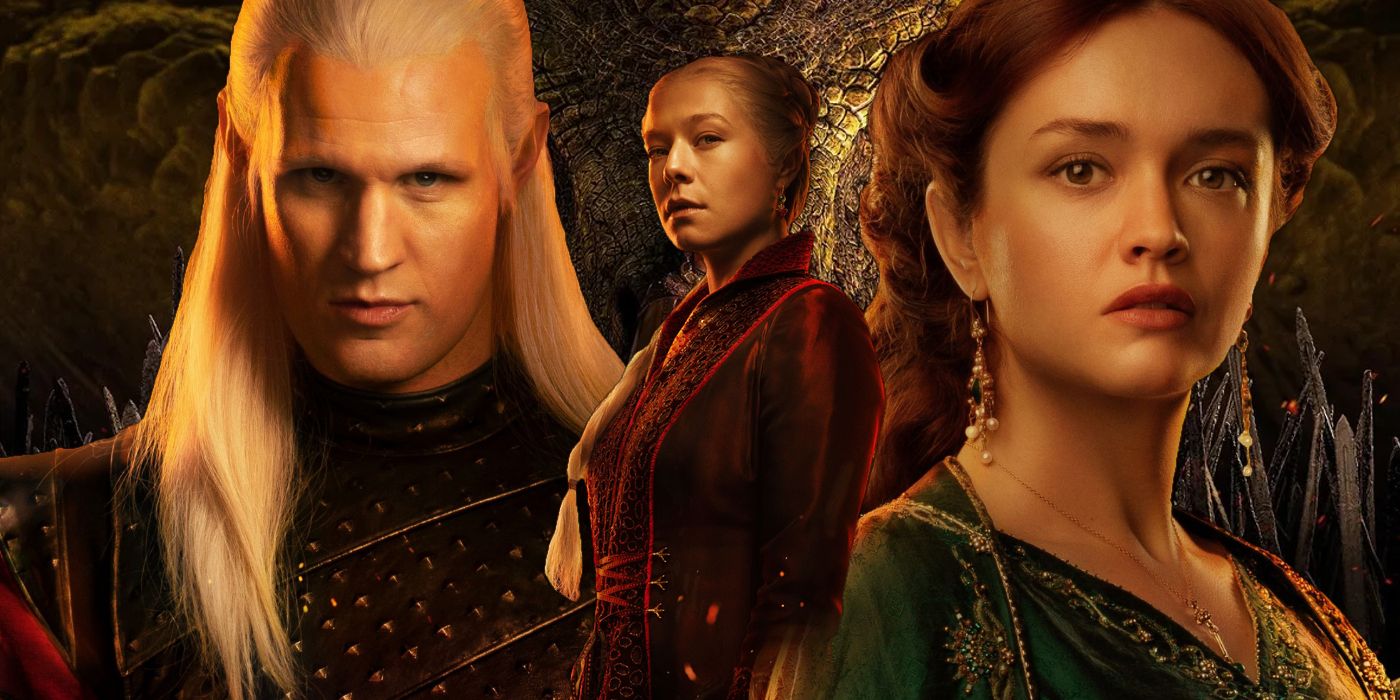 The Game of Thrones prequel series, House of the Dragon, has kept fans engaged throughout its first season with compelling new characters and gripping plot twists that restore everything that was great about its parent series, returning audiences to the fantasy world of Westeros as the Targaryens approach civil war. Much like Game of Thrones itself, House of the Dragon is built for the hardcore fan of the fantasy genre, with medieval battles and political intrigue moving its first season along at a clip. Shows like Vikings follow in a quite similar manner, making the two series certainly seem as though they are cut from the same cloth.
3
The Wheel Of Time (2021- )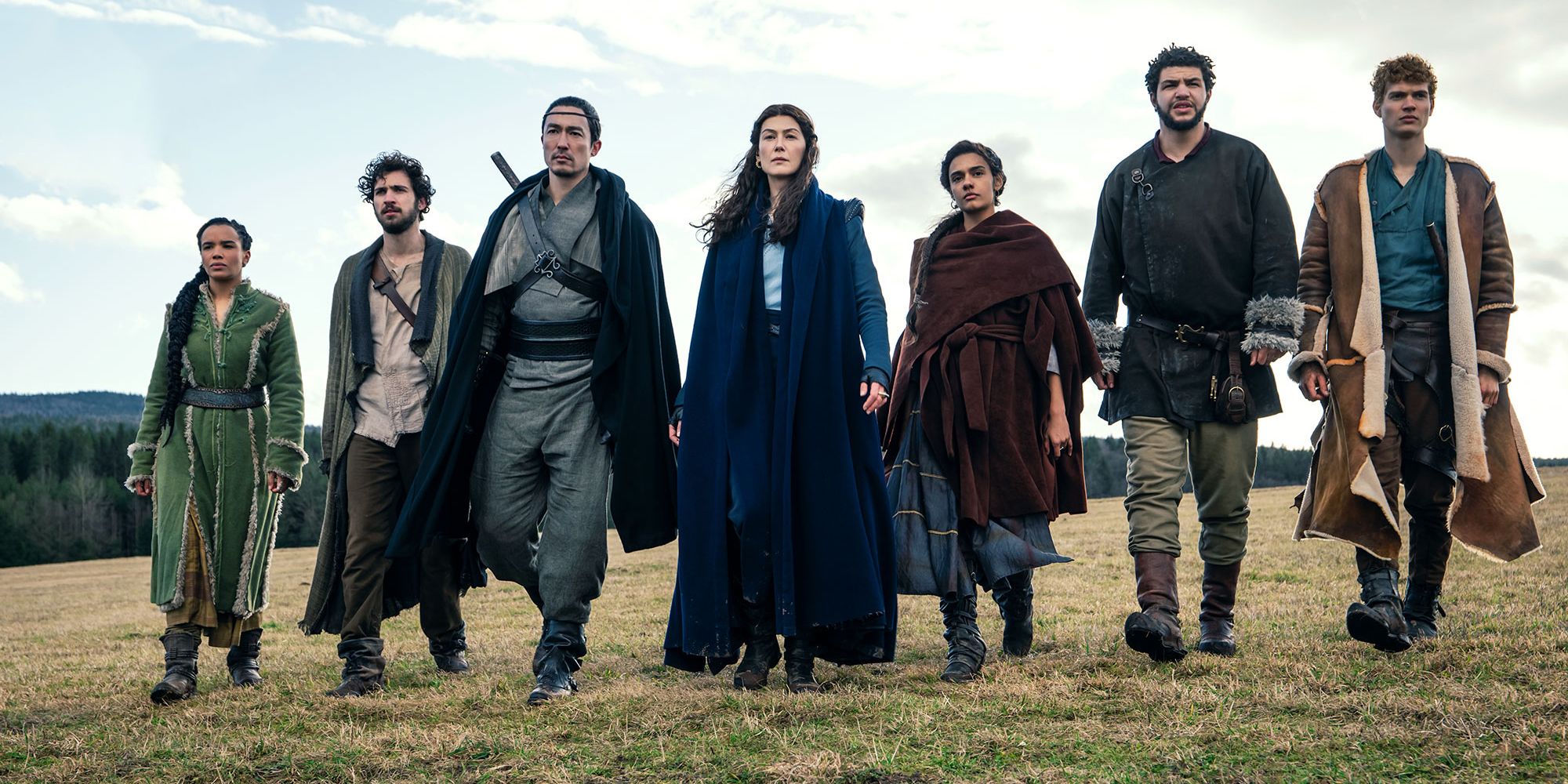 Stream now on Prime Video
The Wheel of Time is an Amazon Prime adaptation of Robert Jordan's series of novels by the same name. Throughout the series, an intriguing question is asked as the characters wonder which of them might be the legendary Dragon, and whether that person will save or destroy their world. The Wheel of Time contains the same general setting as shows like Vikings, including characters who fight for survival against unbeatable odds. While the former series may not have the same level of blood and gore as the History Channel hit, The Wheel of Time might be better suited for viewers looking for cleaner fun.
2
Knightfall (2017-2019)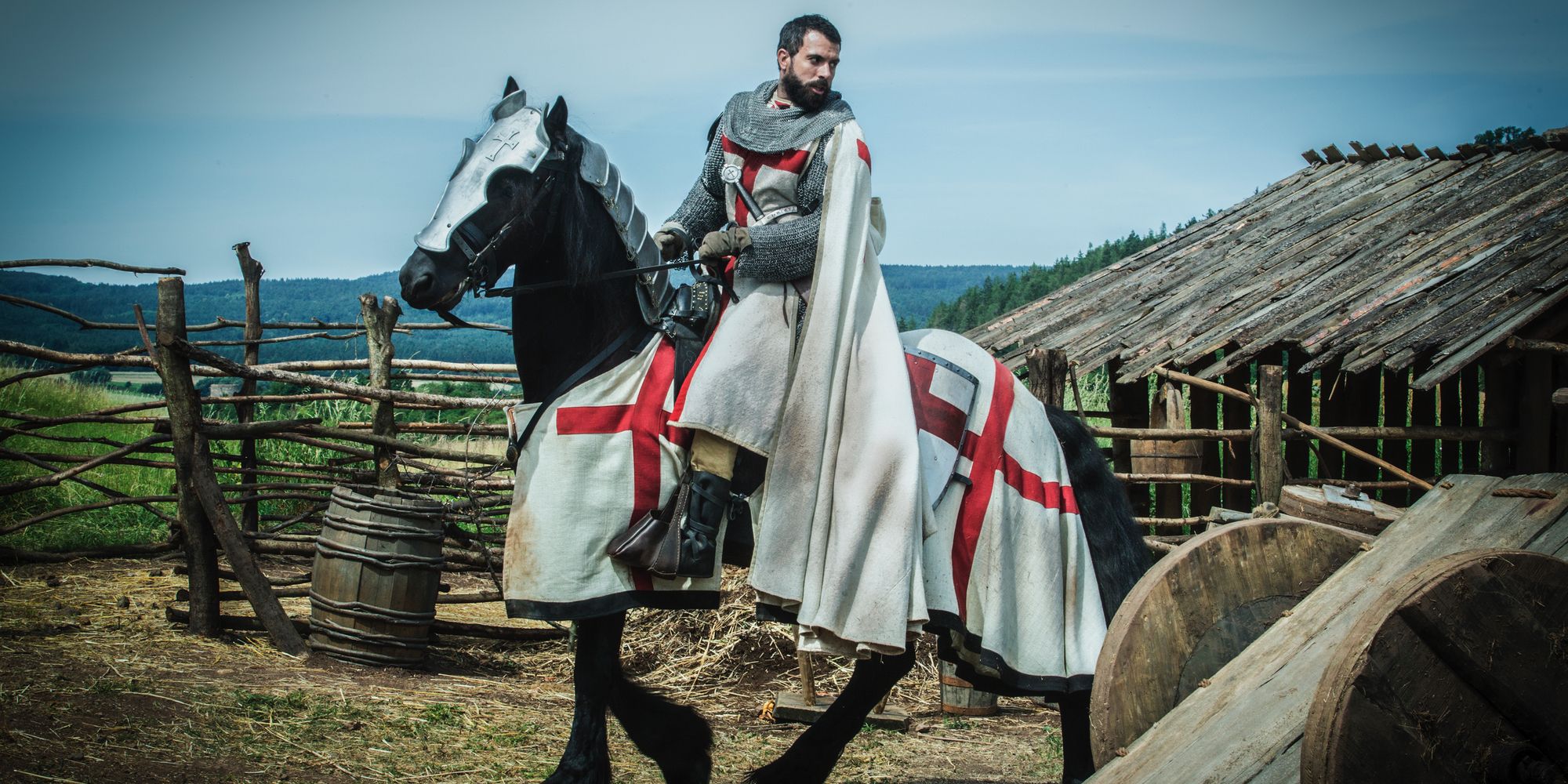 Knightfall aired for two seasons on the History Channel, depicting the final days of the Knights Templar in Medieval Europe. Combining history with mystical folklore and doses of Arthurian legend, Knightfall was a series canceled far too soon. In many ways, Knightfall is the 14th-century counterpart to shows like Vikings, depicting a warrior class that must fight for survival in a changing world. The series, though not as popular as Vikings, contains quite similar themes therein, making it a perfect companion piece to the Norse warriors' hit series.
1
Vikings: Valhalla (2022- )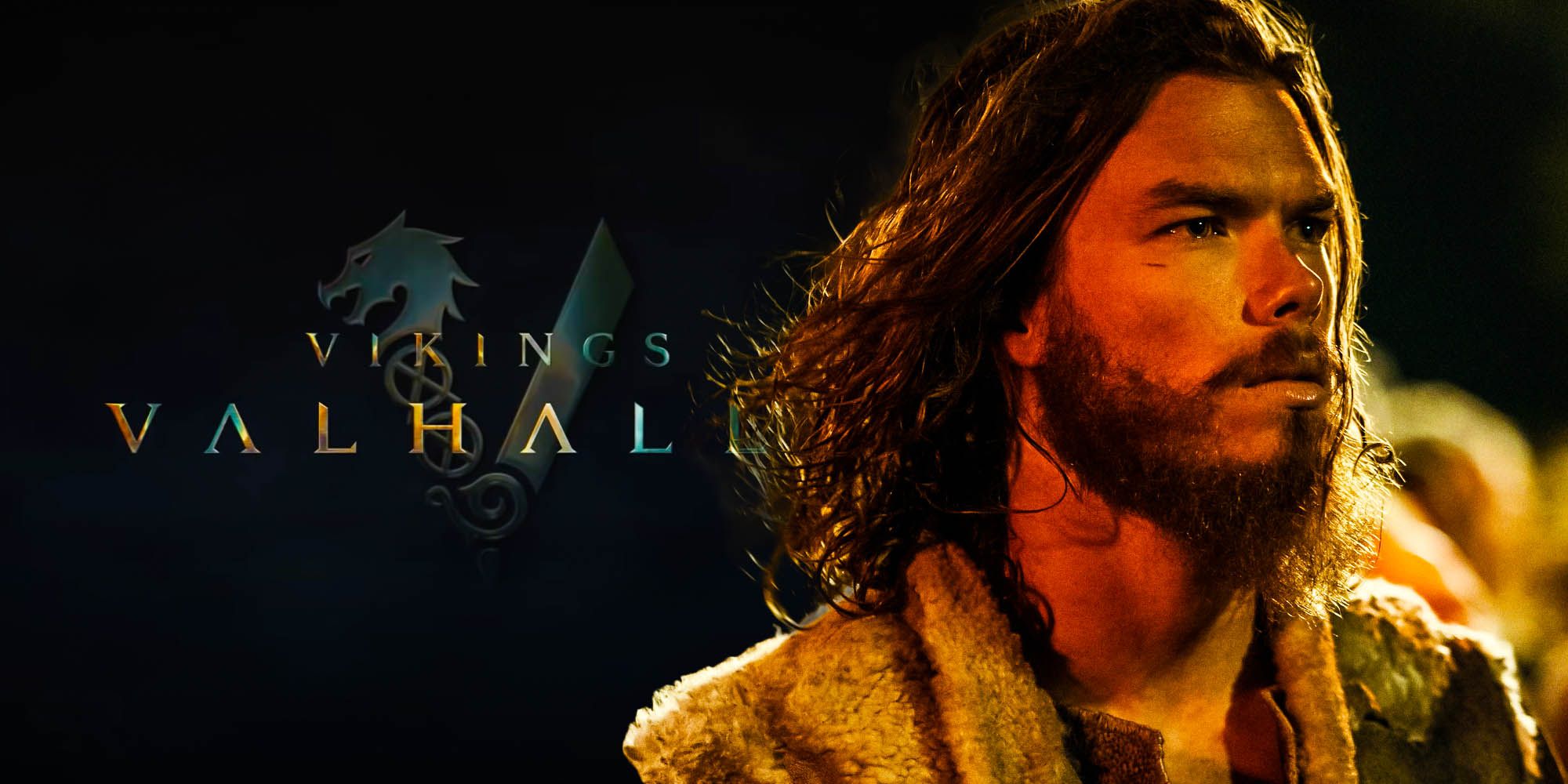 After the bittersweet conclusion of Vikings with its sixth season, the History Channel treated viewers to yet another dip into the world of the hit series with the spinoff project, Vikings: Valhalla. The sequel series follows events set a century after the event of the original show, as the Age of Vikings begins to wane in Europe. For fans who weren't quite ready to say goodbye to Vikings, Valhalla offers yet another intriguing glimpse into the culture of the infamous Norse warriors. The series has been a hit among fans of the original show.