Unlocking loadouts in Destiny 2's Season of the Witch is an excellent way of keeping different sets organized for a quick change before each type of activity. With this feature, you can quickly swap to a totally different loadout, featuring a different subclass, armor set, mods, and Ornaments, all with a simple button click. With it, you can swap to gear tailored for PvP activities, for instance, and then quickly switch back to a Destiny 2 Void build for Savatûn's Spire or story missions.
The loadouts function was formally introduced with Year 6's Lightfall expansion, though it was abundantly used prior to that with partner apps like DIM (Destiny Item Manager). However, a portion of the official in-game feature is locked behind a special set of prerequisites and cannot be fully accessed before completing a few objectives. These goals are related to Guardian Ranks, also introduced with the 2022 DLC for Destiny 2.
Related: How to Get New Strand Aspects in Destiny 2 (Unveiled Quest)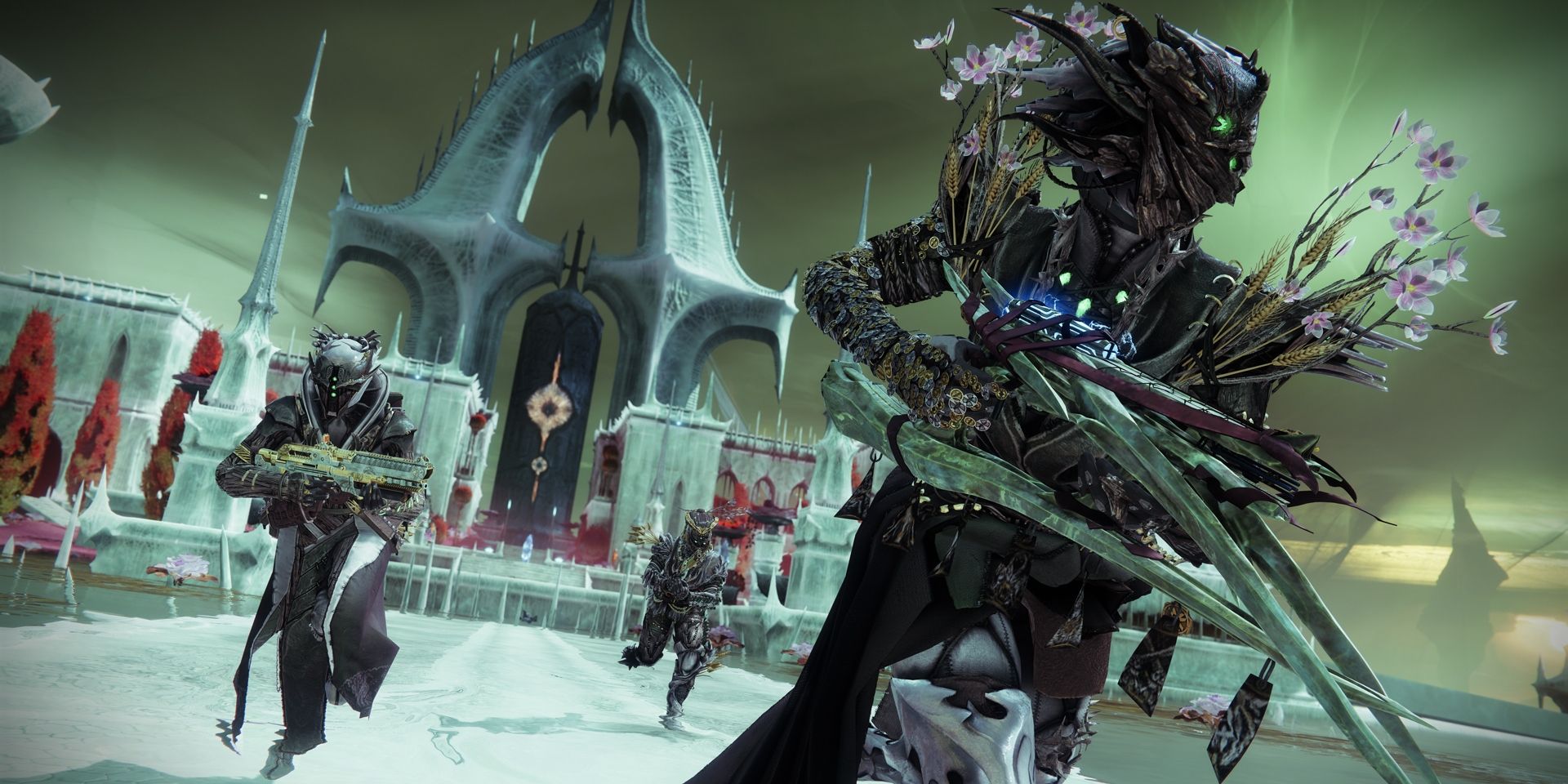 Most players should have at least six loadout slots ready to use. If not, you will get three extra slots at Guardian Rank 4 and two more at Guardian Rank 6, for a total of six loadouts. The remaining four slots are locked behind an achievement. To unlock them and get all 10 loadout slots in Destiny 2, you must first ascend your Guardian Rank to level 8. This will unlock the required challenge to get four more loadouts.
The last step takes place within the newly unlocked Guardian Rank 9 challenges. You will need to complete the Flawless Lost Sector challenge, which has you beat a Legendary Lost Sector without dying. Depending on the daily Legendary Lost Sector and your skill level, this can pose an immense challenge.
Be sure to prepare your gear according to the modifiers presented in the specific Legendary Lost Sector, as your loadout will lock upon starting the challenge, and you will be unable to change your equipment.
After unlocking all 10 slots during Season of the Witch, you can store more loadouts for different occasions. You can have a Void build for regular PvE activities, a Void build for endgame content, and a Void build for PvP, all while having several loadouts for different subclasses and occasions. In addition, you can also store different transmog builds within each loadout slot, enabling you to quickly change between your Guardian's looks in Destiny 2.
During the first week of the Season of the Witch, loadouts were temporarily disabled due to a technical issue reported by the official Bungie Help account on Twitter. That has since been fixed.
Source: Twitter/Bungie Help
Franchise:

Destiny

Platform:

PlayStation 4, Xbox One, PlayStation 5, Xbox Series X/S, Microsoft Windows, Stadia

Released:

2017-09-08

Developer:

Bungie

Publisher:

Activision, Bungie

Genre:

Sci-Fi, Action

Multiplayer:

Online Co-Op, Online Multiplayer

ESRB:

T

Summary:

Destiny 2 is a multi-player, live-service, first-person shooter by the original creators of Halo, Bungie. Players will assume the role of a Guardian – an elite force of protectors of Earth that are bestowed with a power called Light to defend humanity from encroaching aliens and a threat known as the Darkness. The game has several expansions that flesh out the world and constantly change the core game's world while introducing brand new challenging raid events for teams of players to take on.

How Long To Beat:

12h 17m

Expansion Packs :

Forsaken, Shadowkeep, Beyond Light, The Witch Queen, Light Fall

Prequel:

Destiny