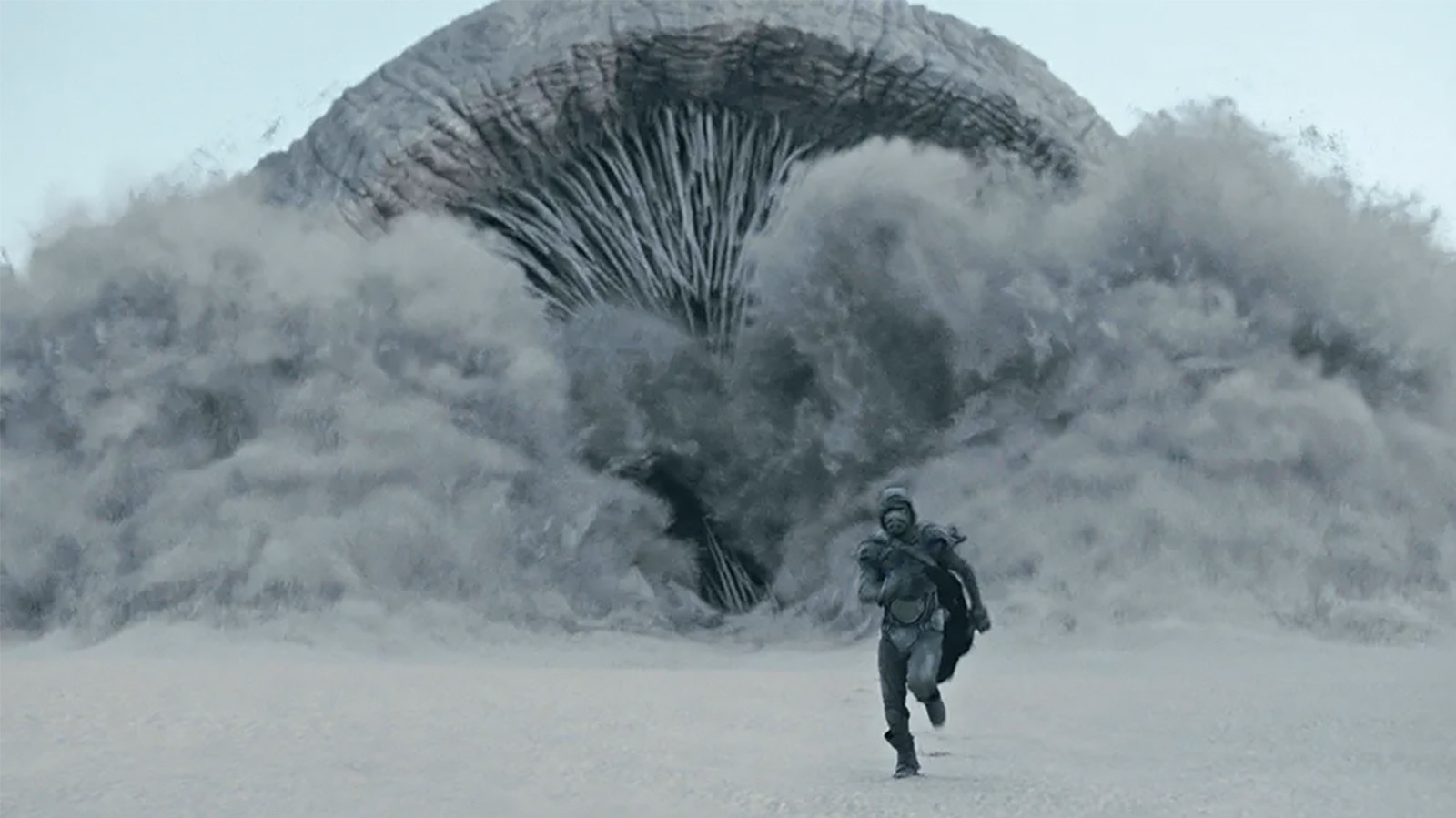 In the latest issue of Empire Magazine, Denis Villeneuve and his creative team provided even more insights into arguably one of the most exciting scenes to come in the action-packed sequel. As teased in the marketing to this point, Timothée Chalamet's Paul Atreides has joined up with Chani (Zendaya) and Stilgar (Javier Bardem), but he must still prove his standing amongst the tough and hardened Fremen. That brings us to the coming-of-age tradition to conquer all traditions, as he's forced to summon a giant sandworm with a "thumper" device, rappel onto it with nothing but a pair of hooks, and ride the beast across the Arrakis desert. No sweat!
But as formidable as that challenge is for an outsider like Paul, it was nothing compared to the process of filming this sequence for the cast and crew. For three whole months, Villeneuve wrangled together a trusted group called "The Worm Unit" to painstakingly bring this scene to life. As cinematographer Greig Fraser put it, they embraced the challenge of making it feel as real and tactile and lifelike as possible:
"Just because there are no real sandworms, doesn't mean we're going to go on to a soundstage. We were outside shooting sandworms in the real sun with real wind and real dust. Just because you don't have one small element, doesn't mean you throw away the entire concept of being honest and real."
With all due respect to Shai-Halud and the Maker, I'm starting to think Villeneuve & Co. somehow managed to make the filming of "Dune: Part 2" even more intense than the act of riding one of those killer sandworms. Did we expect anything less? 
"Dune: Part 2" will roar into theaters March 14, 2024.