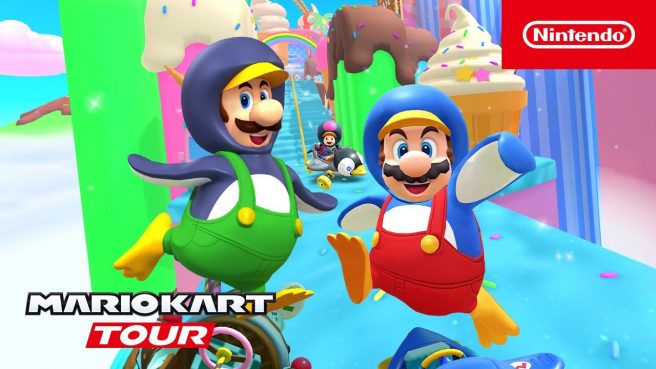 Mario Kart Tour will soon be hosting one of its regular events, and the Sundae Tour is next on the docket. It will kick off on September 6, 2023 following the Summer Tour.
The Sundae Tour will include the course Sky-High Sundae. You can get a look as to what's in store with the trailer below.
Sundae Tour Trailer
Unsurprisingly, the upcoming event will be accompanied by the 40th wave of Mii Racing Suits. Like the Sundae Tour, they'll be going live on September 6. The Light Blue Mii Racing Suit will be featured this time around. You can also find a tease as to what's in store for the 41st wave.
Here's a trailer for the new Mii Racing Suits:
Mii Racing Suits Wave 40
Mario Kart Tour is currently available on mobile via iOS and Android.
Related