Summary
Gina Torres' character Jessica Pearson in Suits was a central anchor to the show, providing stability during difficult times for the company.
Pearson, the spinoff show following Jessica's story, is now available to stream on Peacock, not Netflix.
Despite the cancellation of Pearson after one season, the popularity of Suits on Netflix may have contributed to the decision to make Pearson available for streaming.
The Suits spinoff Pearson starring Gina Torres is now available on streaming, but not on Netflix. Throughout Jessica Pearson's tenure as the name partner at Pearson Hardman, she led the firm with efficiency. While Harvey was deemed the real protagonist of Suits, she functioned as the anchor of the show, providing a steady presence every time things got hard for the company. So it was a massive loss when she left Suits after season 6, but her story continued via the legal drama's offshoot.
In light of Suits' streaming domination, Pearson now becomes available to stream, but not on Netflix – instead, fans will be able to access it through Peacock, which is also the only platform that has season 9 of the legal drama. Check out Peacock's announcement below:
The social media post about Pearson's arrival on Peacock includes the confirmation that all 10 episodes of the show are already available to watch on the platform.
What To Expect From Pearson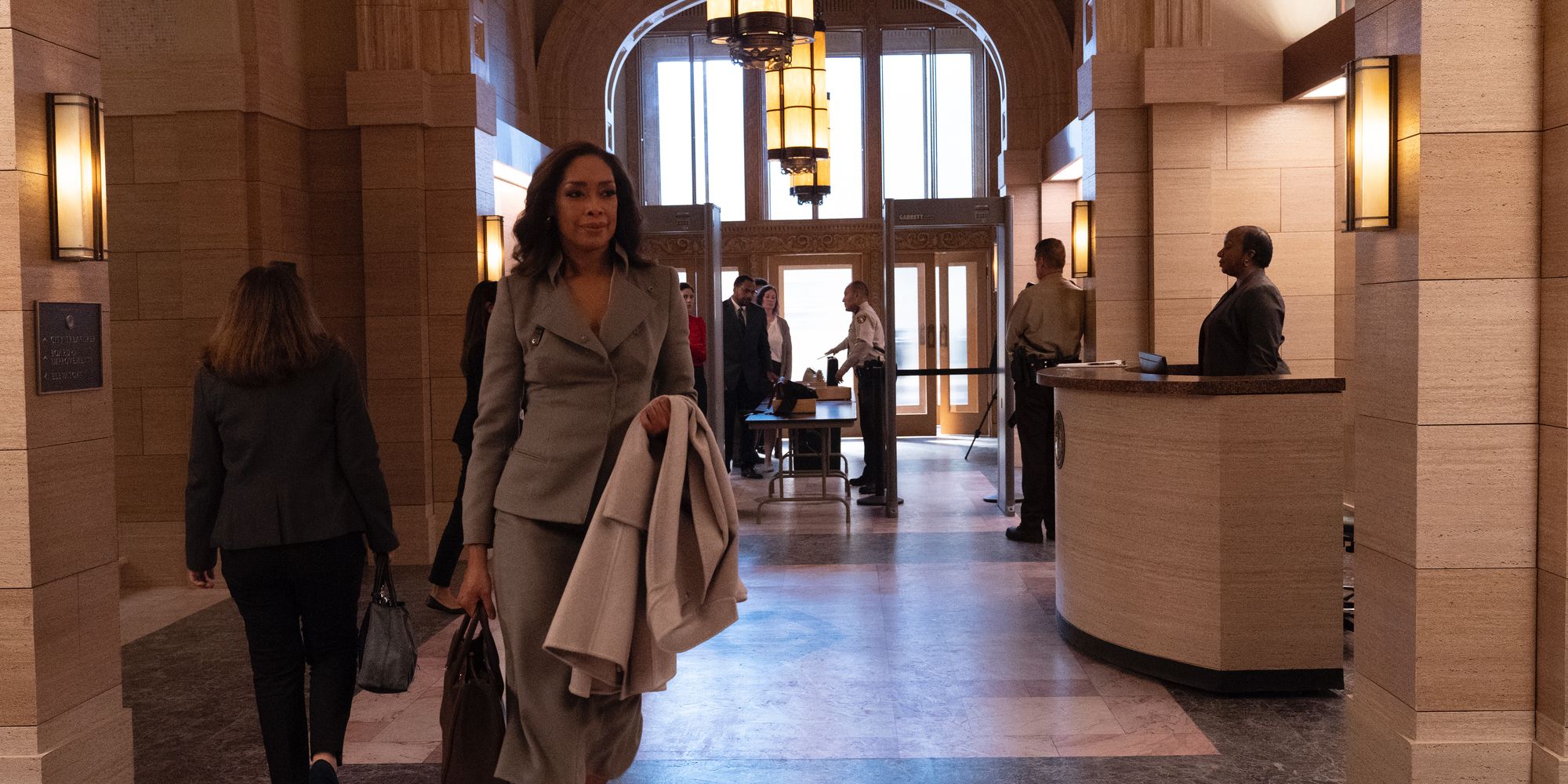 Torres' departure from Suits stemmed from her desire to relocate back to Los Angeles. For context, despite the show being set in New York, it was actually filmed in Toronto, Canada. Despite her exit, ending her stint as a main cast member in the show, Jessica continued to pop in every so often just to check in on her former co-workers. She was especially pivotal during Mike's bar acceptance hearing, which allowed the formerly fraudulent lawyer to be accepted as a legitimate legal practitioner.
Related: Suits' Theme Song Explained: "Greenback Boogie" Lyrics & Meaning
Narratively, Suits creator Aaron Korsh found a way to explain Jessica's departure by mirroring the actor's real-life choices. Years after spearheading Pearson Hardman, she chose to leave her cushy job and pursue something that is more fulfilling than just catering to massive businesses and conglomerates. Further motivated by wanting to maintain a romantic relationship with fellow lawyer, Jeff, the pair moved to Chicago, where Jessica is supposed to start a new life and career. This was the premise of Pearson, as the character entered the political arena by offering her services to politicians.
Unfortunately, Pearson was cancelled by USA Network after just one season. This left several plot lines without a resolution, and Jessica not having a proper ending like her former Pearson Hardman co-workers. However, the resurgence of Suits since arriving on Netflix back in June has likely convinced the NBCUniversal streamer to also bring its spinoff to their service.
Source: @peacock/Instagram