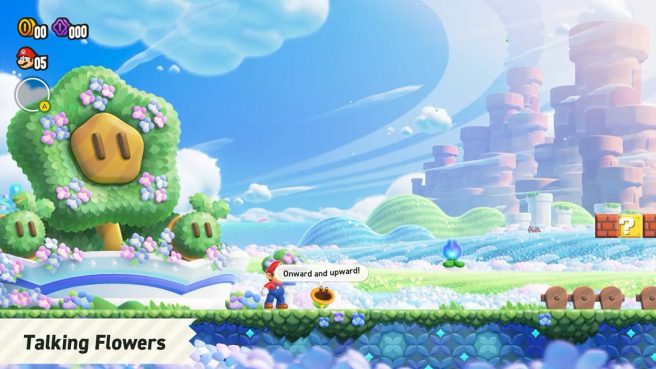 Nintendo has confirmed that players will be able to turn off the voices for the Talking Flowers in Super Mario Bros. Wonder.
This is a new mechanic for the game, although it's a bit of a small one. Nintendo previously said that the flowers are in to make the adventure a bit more lively – plus they may give you hints or even coins. However, not everyone will be interested in hearing them talk, and it's a never a bad thing to have options.
If you want to turn off the Talking Flowers voice in Super Mario Bros. Wonder, it'll be very easy to do so. An option will be included in the game's menu – of which you can see a Japanese screenshot for below.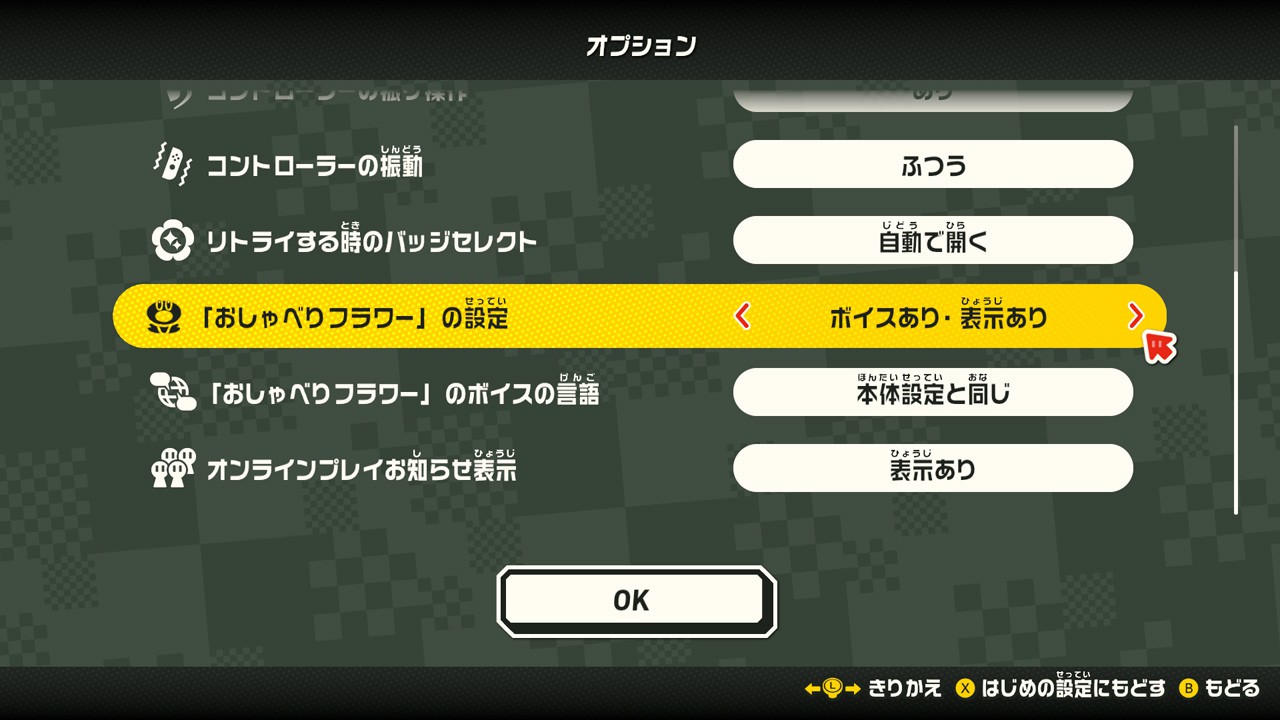 You'll notice there are a few other options here as well. On the topic of the Talking Flowers, you'll be able to choose which language the Talking Flowers speak in. Other settings include controller vibration intensity, badge selection on continues, and online play notices.
Super Mario Bros. Wonder will be out for Switch on October 20, 2023 worldwide. Let us know what you think of the Talking Flowers in the comments.
Related