Season two of Prime's The Wheel of Time is officially upon us, providing starved fantasy fanatics with a fresh obsession to fill our weeks.
The second season of Prime Video's surprisingly stellar adaptation will continue to release episodes through early October, which gives us more than a month of content to lean on before the fantasy vacuum returns. Season two is likely to see a few more changes, following in the trend of season one, and they will inevitably draw criticism. The show was already broadly blasted for making several major changes to the plot in season one, and many fans see season two as an opportunity to right those wrongs. With enough care, The Wheel of Time could rise to the status of its fellow Prime fantasy darling Good Omens, which continues to reign supreme as one of the platform's best.
Even with the changes, The Wheel of Time beats out the bulk of its fantasy competition when it comes to its faithfulness to the source material. Its fellows over on Netflix — looking at you, The Witcher and Shadow and Bone — hardly seem to acknowledge the original stories behind their fanbases, a fact that's led to broad fan derision. Despite its exhaustive list of crimes, fans are still hoping for a third (and hopefully much improved) season of Shadow and Bone — but a fresh development over at FX might dash those hopes once and for all. 
A Shadow and Bone staple joins FX's Alien and sinks hopes for season three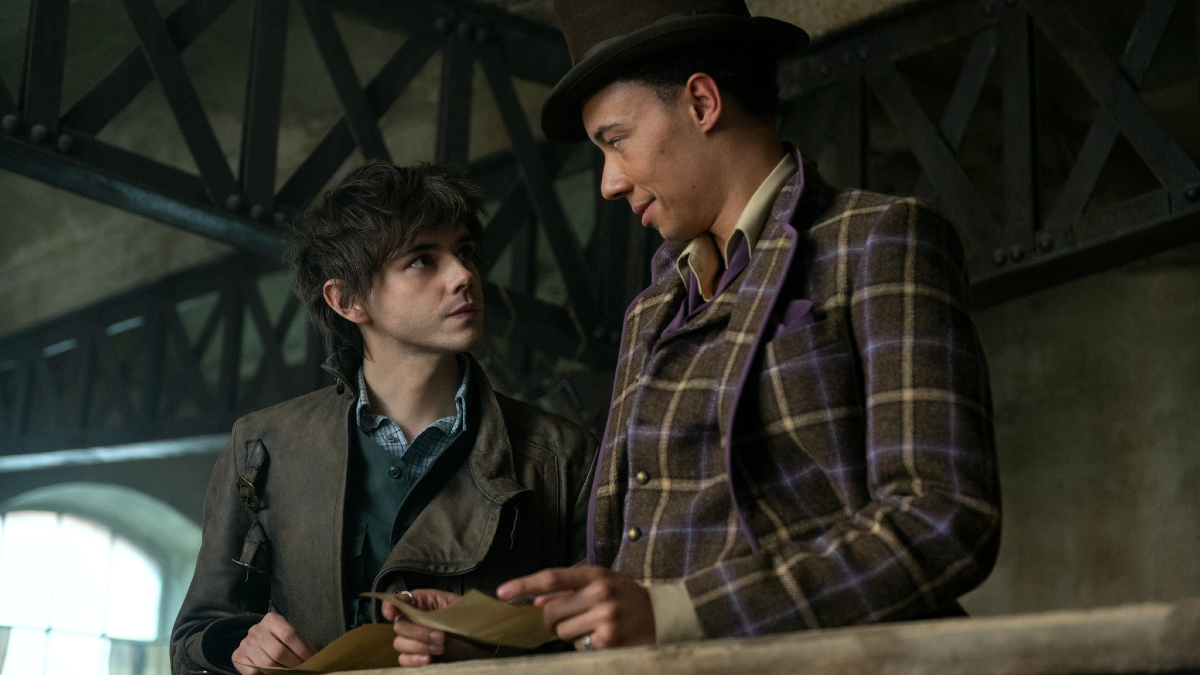 Look, the first two seasons of Shadow and Bone were… fine. The second season let me, personally, down far more than the first, perhaps because I was holding onto hope that the Crows would really show their stripes in season two. What I got instead was an utter letdown that avoids Leigh Bardugo's books with such dedicated determination, I'm surprised they didn't rename it Alina's Complicated Love Story. 
Despite all those tarnished hopes, however, I'd still love to see the show forge on — if only to correct the mistakes of the past. If there's anything good to be said about Shadow and Bone, after all, it's the actors, who — despite occasionally terrible writing — do a wonderful job embracing their characters. Among the best portrayals is Jesper actor Kit Young, whose recent attachment to FX's Alien series is both good and bad news. It's wonderful for Alien, which will absolutely be better for Young's involvement, but it also may just be the nail in the coffin of those season three desires.
Wheel of Time launches its second season — and hopefully corrects some mistakes
No book adaptation makes it to screens without at least a few changes to the source material, but some examples are far worse than others. The aforementioned butchering of Shadow and Bone — and, more importantly, Six of Crows — is an easy example, but The Wheel of Time did its fair share of changing in season one as well. Fans already shredded the series for its season one misdeeds, and with season two's debut, they're ready to see the show correct its mistakes. Not every detail from the books will make it to the show, of course — and some of those details will inevitably be changed — but fans see season two as a perfect opportunity to do the story proper justice. 
Our own review for the show's second season confirms that, while the show still reigns supreme over some of Prime's… other fantasy offerings, those same fan concerns are still relevant in season two. The show's got all the potential in the world, it just has yet to fully realize it.
Catch fresh episodes of The Wheel of Time over on Prime Video starting on September 1.
Two seasons of Good Omens don't necessarily equal two books
Everyone knows that Prime Video's Good Omens is based on a book of the same name, but season one covered the events of that beloved book. With no real room for continuation, fans were surprised to learn that a second season was incoming. This — and season two's broad popularity — led to a common query among fans, who now find themselves wondering if a second Good Omens book was ever published.