Warning: Contains SPOILERS for Futurama season 11, episode 7!
Summary
Futurama season 11 brings back five classic villains in its pandemic episode, adding excitement and nostalgia to the show.
The return of villains like Professor Wernstrom and Dr. Banjo adds a fresh dynamic to the story, offering a break from intergalactic and robot adversaries.
Characters like Hermes' rival Barbados Slim and Emperor Lrrr make a comeback, providing entertaining conflicts and plot twists for fans to enjoy.
Futurama season 11 has finally released its pandemic episode, but the show actually brought back five classic villains at the same time. Although Futurama's pandemic episode mostly focused on a parody of COVID-19, the episode surprisingly brought back many of the most famous Futurama villains from throughout the series. Futurama season 11 has done its best to bring back as many characters as possible, with villains like the Robot Mafia, the Borax Kid, and the parasitic worms reappearing previously. However, Futurama season 11, episode 7, "Rage Against the Vaccine" kicked things up a notch by featuring the return of five fan-favorite Futurama foes.
Futurama is finally back, with Hulu reviving the beloved animated sci-fi series for an eleventh season more than a decade after it was taken off the air. While there has been a gap since the series concluded in 2013, the show hasn't missed a beat, with almost all of Futurama's original cast members returning to reprise their roles. The returning characters go beyond just the main cast, however, as tons of Futurama side characters have reappeared in season 11. Futurama season 11, episode 7, "Rage Against the Vaccine" continues this trend, and here are all five Futurama villains that return in the episode.
5
Professor Wernstrom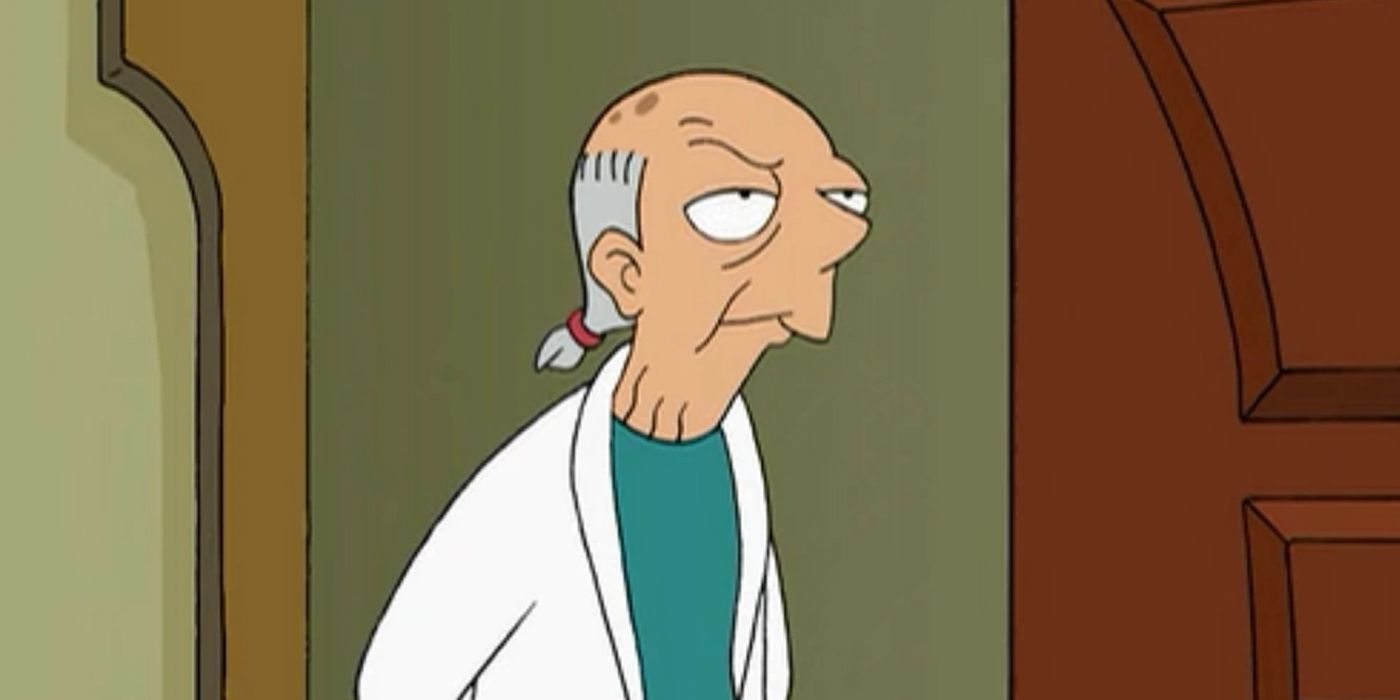 Professor Ogden Wernstrom is the first villain that reappears in Futurama season 11, episode 7, with the Professor Farnsworth rival playing a major role in the story. Wernstrom is the arch-nemesis of Farnsworth, with the scientist often one-upping Farnsworth's inventions and even stealing his girlfriend, Mom. After Farnsworth unveils his vaccine to the public during the episode, Wernstrom appears and introduces a competitor, reigniting the rivalry between the professors. It's nice to finally see Wernstrom back, as a human villain based in New New York is a nice change of pace compared to the intergalactic and robot antagonists from other episodes.
4
Dr. Banjo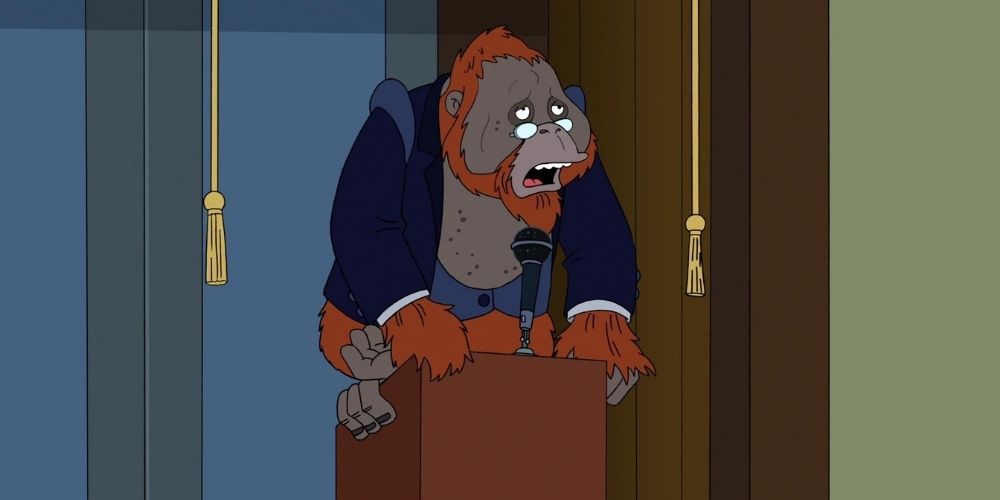 Professor Wernstrom isn't the only academic rival of Professor Farnsworth who appears in Futurama season 11, episode 7, as Dr. Banjo also makes his season 11 debut. Dr. Banjo first appears in the episode "A Clockwork Origin," with the orangutan putting on a public debate with Professor Farnsworth on the topic of evolution. In "Rage Against the Vaccine," Dr. Banjo is an anti-vaxxer who speaks out against Professor Farnsworth's vaccine, although he does end up taking the voodoo cure at the end of the episode. This is only Dr. Banjo's third Futurama appearance, so it's nice to see him back in season 11, episode 7.
Related: 10 Ridiculous Fry Mysteries That Must Be Solved In The Rest Of Futurama Season 11
3
Barbados Slim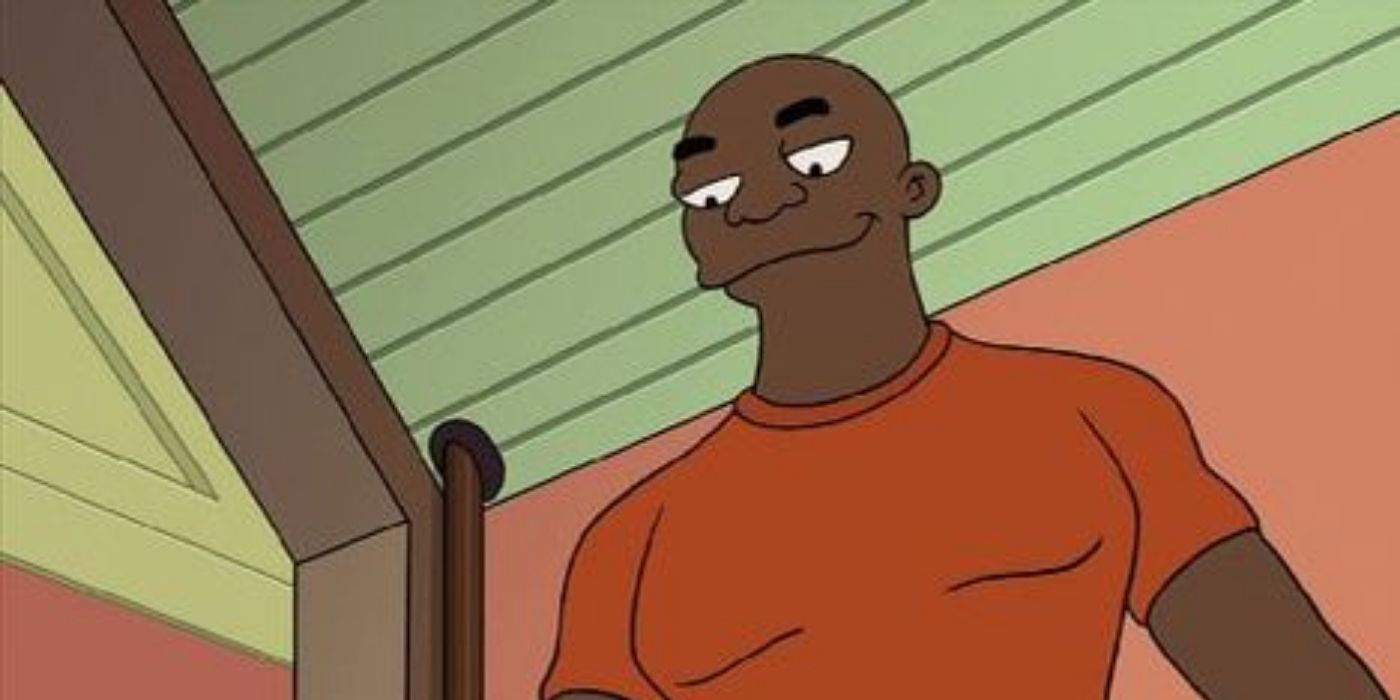 Professor Farnsworth isn't the only character who has nemeses appear in the episode, as Hermes' romantic rival Barbados Slim also shows up. Barbados Slim is a frequently recurring character throughout Futurama, with Hermes seeing him as a threat due to Barbados Slim's athleticism, good looks, and deep voice. Hermes knows that his wife, LaBarbara, cheats on him with Barbados, but the three characters interestingly have to work together in season 11. Hermes, Barbados, and LaBarbara head to New New Orleans and use voodoo in order to create a cure for Explovid-23, with them succeeding and bringing the vaccine back to New New York.
2
Lrrr
The Omicronian Emperor Lrrr finally returns to Futurama in season 11, episode 7, continuing his classic plan to conquer and destroy Earth. Lrrr has been a recurring character since season 1, episode 12, "When Aliens Attack," and although he is frequently seen as a villain, he has occasionally been a friend and ally of the Planet Express crew. However, Lrrr is back to his villainous ways in "Rage Against the Vaccine," with him attempting to attack Earth while the planet is weak due to the Explovid-23 pandemic. However, Lrr quickly fails, with Explovid-23 mutating so that it can infect Omicronians.
Related: Is Futurama Season 11 Better Than The Original Series?
1
Ndnd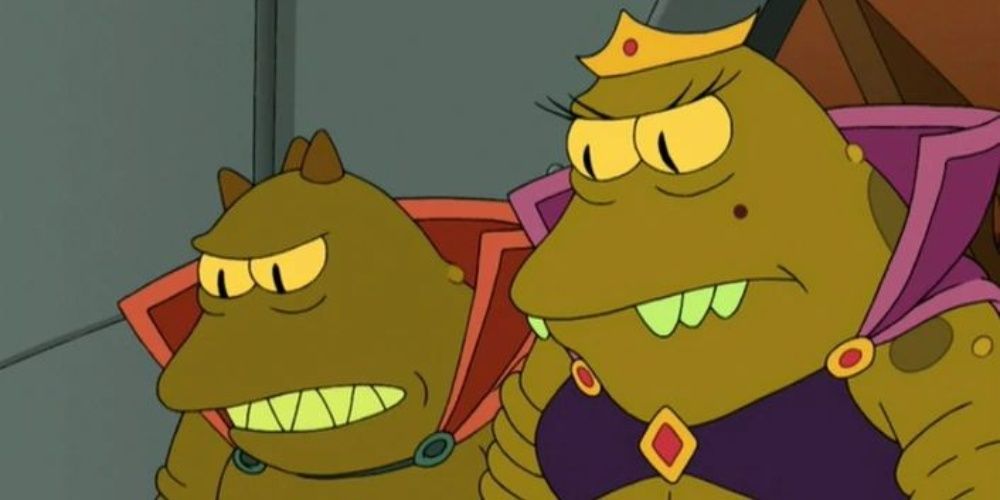 Ndnd is another Omicronian villain, with her being the fierce wife of Emperor Lrrr. Ndnd and Lrrr often work alongside each other in their attempts to conquer other planets, with this trend continuing here. Like her husband, Ndnd decides to invade Earth during the Explovid-23 pandemic, although she becomes infected with the disease not long after arriving on Earth. Ndnd plays a smaller role in "Rage Against the Vaccine" than the other Futurama villains, but it is definitely nice to see her back, with her hopefully reappearing again later in Futurama season 11.
New episodes of Futurama release Mondays on Hulu.