Solana led gainers in the top 10 cryptos, after the protocol announced a new partnership with payments giant Visa. Bitcoin and Ether were little changed, even as Bitcoin whales have been steadily accumulating the asset since Aug. 25, market experts told Forkast.
See related article: Weekly Market Wrap: Grayscale's favorable court verdict, ETF hype fail to lift Bitcoin above US$28,000
Solana leads winners, Bitcoin whales continue buying
Solana's SOL token was the day's biggest gainer in the top 10 cryptocurrencies, rising 2.38% in the past 24 hours to US$19.81. SOL started gaining yesterday after the protocol announced a partnership with Visa. The payments giant will be using the Solana blockchain as a settlement layer in its pilot program for enterprise-grade throughput at "virtually no cost" for Visa issuers and merchants.
Adding to the blockchain's utility, Visa also announced that two additional merchants, Worldpay Global and Nuvei, will be piloting USDC settlement payments on Solana.
In the wider crypto market, Bitcoin was little changed during afternoon trading in Asia, trading at US$25,735 as of 4:30 p.m. in Hong Kong.
Despite Bitcoin's sluggish price action, large holders, also known as 'whales', have been steadily accumulating Bitcoin since Aug. 25, according to Mike Ermolaev, founder of blockchain PR firm Outset PR and the author of the interview series 'Crypto Opinion with Mike Ermolaev.'
"Institutional investors who have deep pockets and the ability to hold Bitcoin long-term are key to supporting Bitcoin's growth. Positive regulatory developments coupled with the upcoming halving event of Bitcoin in 2024 have the potential to lead to a strong price increase for Bitcoin," wrote Ermolaev, referencing the below chart.
As for the world's second-largest cryptocurrency, Ether slipped 0.12% during afternoon trading in Asia to US$1,629 and declined 5.06% during the past week.
The total crypto market capitalization over the past 24 hours rose 0.15% to US$1.04 trillion while market volume increased 0.04% to US$24.14 billion, according to CoinMarketCap data.
Mutant Ape Yacht Club sales rise over 200%
The Forkast 500 NFT index rose 0.26% to 2,176.81 points in the 24 hours to 4:30 p.m. in Hong Kong but fell 0.78% during the week. 
Following yesterday's 400% sales surge for the Bored Ape Yacht Club, 24-hour sales for it's twin collection, the Mutant Ape Yacht Club, rose 213% to US$762,915, making it the third-largest NFT collection across all blockchains by 24-hour sales volume.
Boosted by the collection, Ethereum's 24-hour non-fungible token (NFT) sales rose 32.74% to US$6.62 million. Sales for Milady Maker strengthened 596% to US$287,012. 
Mythos Chain remained the second largest blockchain by 24-hour sales volume, despite sales falling 6% in the past 24 hours to US$1.15 million. Sales for the DMarket collection fell 6.38% to US$1.13 million, remaining the second-largest NFT collection by daily sales volume.
In the wider NFT space, tokenized real estate platform Roofstock OnChain successfully completed its third property sales through its NFT marketplace, with a property in South Carolina sold for US$204,000 worth of USDC, marking another milestone for tokenized assets.
Asian equities rise despite yuan falling to 10-month low, U.S. equities fall after Cleveland Fed chief hints at more rate hikes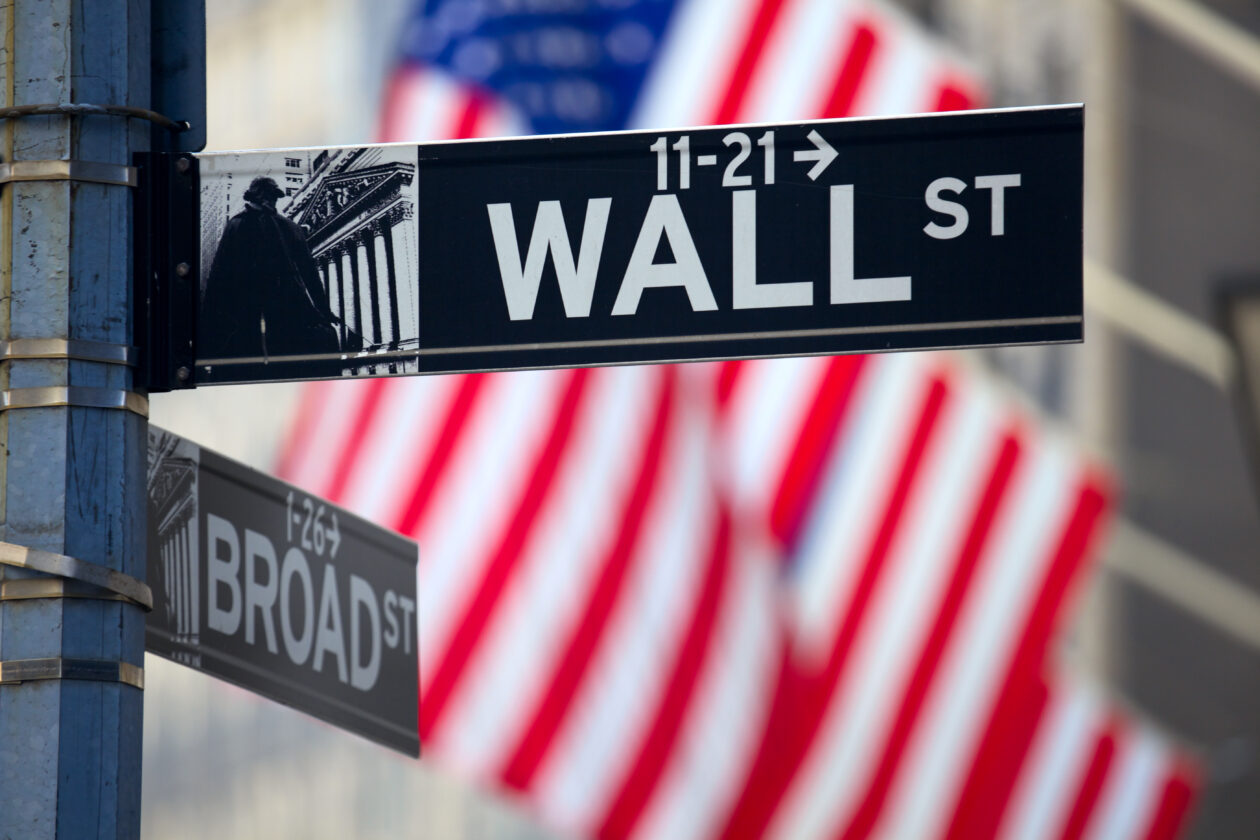 Most major Asian equities – Hong Kong's Hang Seng Index, the Shanghai Composite and Japan's Nikkei 225 – rose as of 4:30 p.m. in Hong Kong, except the Shenzhen Component.
China's yuan fell to a 10-month low against the U.S. dollar, before the People's Bank of China stepped in, offering support for the yuan to prevent a further price fall. Sources familiar with the matter told Reuters that major state-owned banks were actively selling U.S. dollars onshore in early trading, while mopping up yuan liquidity, to slow the yuan's decline. 
Major U.S. stock futures – Dow Jones Industrial Average futures, the S&P 500 futures index and the tech-heavy Nasdaq-100 futures – fell on Wednesday.
The declines followed hawkish comments from Fed Bank of Cleveland President Loretta Mester, who said that the central bank may need to raise rates "a bit higher," but did not mention what officials should do at the next interest rate meeting that is scheduled for Sept. 19-20. 
Over in Europe, the benchmark STOXX 600 fell 0.63% while Frankfurt's DAX 40 fell 0.34%, following hawkish remarks from European Central Bank official Klaas Knot, who cautioned that  traders betting against an interest rate increase next week might be underestimating its likelihood. Klaas also emphasized that achieving the central bank's 2% inflation target by the end of 2025 should be the minimum commitment for policymakers.
Adding to investor concerns, German industrial orders fell 11.7% in July, surpassing the expected 4.3% decline, according to the federal statistics office. This marks the steepest drop since the aftermath of the Covid-19 outbreak in April 2020.
See related article: Grayscale wins against SEC as India moves on blockchain; Friend.tech loses friends