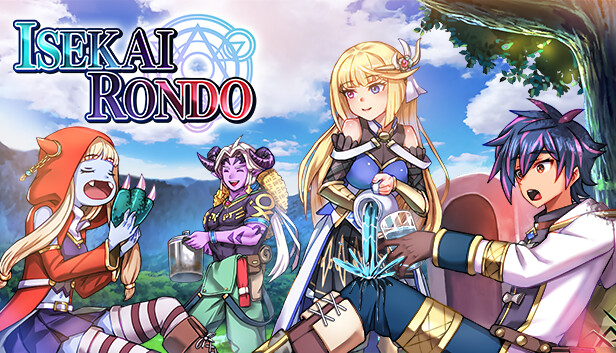 The latest in Kemco's seemingly exhaustible list of RPGs to be released on Switch will be Isekai Rondo, the company has announced. The title is due to launch via the eShop next week on September 15, with pre-orders live now.
Here's an overview of the game via its eShop page:
Quest for a parallel universe after being reborn with the ultimate job!
Sho, a young man who spends his days in an exploitative company in modern Japan, is reincarnated into a parallel universe as Shaw, due to an accident!

While the job given in his new life is 'Unemployed' and hardships continue with a bad luck party, one day he acquires the ultimate job as a Sage, suddenly becoming the strongest with ultra rare passive skills!

Aiming for the long-awaited mellow life he finds himself in a battle to defeat the Overlord after meeting the Hero Viola.

With exceptional passive skills that for example can change the future by returning before Game Over, get rid of enemies in turn-based battles by summoning spirits or managing mana plants, or even use the skills of monsters!

Complete quests and raise the guild rank so you can challenge deeper dungeon or other adventuring parties, too! With other elements such as a battle arena and the dungeon where treasure chests are automatically generated, your adventure against the Overlord's Army will surely be an unparalleled quest to finally gain a calm, modest life!
Isekai Rondo will release on Switch via the eShop next week on September 14.
Related