Summary
Topher Grace's decision to not defend Danny Masterson before his rape conviction has earned him praise from fans on Twitter.
Grace's past reputation as a quiet and anti-social figure from "That '70s Show" is changing as people respect him for distancing himself from reportedly toxic co-stars.
Twitter users are dismissing the rest of the cast while praising Grace for not associating with them and avoiding involvement in the trial.
While his That '70s Show co-stars are being vilified for defending Danny Masterson before Masterson's rape conviction, Topher Grace is being praised by fans of the show. Grace starred in the sitcom alongside Mila Kunis, Ashton Kutcher, and Masterson. Unlike his fellow actors, he has managed to avoid becoming involved in the trial that recently saw Masterson convinced of two counts of rape, for which he will serve 30 years ro life in prison. The other two stars sent letters in support of Masterson before his sentencing.
After Masterson was found guilty, Grace's decision to avoid showing support for his fellow actor has earned him the love of the internet. People are taking to Twitter to share their respect for Grace as an actor. In the past, Grace has been viewed as a quiet and anti-social figure from a beloved series, but this incident appears to be changing minds. Check out some of the posts below:
Twitter user @jasminpigemoji recalls the negativity that Grace faced when he failed to befriend the cast of That '70s Show.
Twitter user @TheFirstOkiro decides that avoiding his "toxic" co-stars makes Grace a "cool guy".
Twitter user @kipjmooney is ready to completely dismiss the rest of the cast, while forgiving Grace, Laura Prepon, and Wilmer Valderrama.
Twitter user @Krakoan4Life is imagining Grace's relief, now that he has been fully vindicated for avoiding the rest of the cast.
@SteveThreePo is seriously disappointed with much of the cast but sets Grace and Valderrama aside as exceptions.
@genvinz has decided that every passing detail makes Grace's alleged disdain for the rest of the cast more understandable, given their recent actions.
@fleMitchfilm believes that these reports actually make Grace a more tolerable person than everyone else on the cast.
@Zora_thee_pony has a new love for Grace, now that the information has come out about Kunis, Kutcher, and Masterson.
@feverspell points out that Grace was right all along because they believe that he really is better than the rest of the cast.
Public Opinion Has Changed For Topher Grace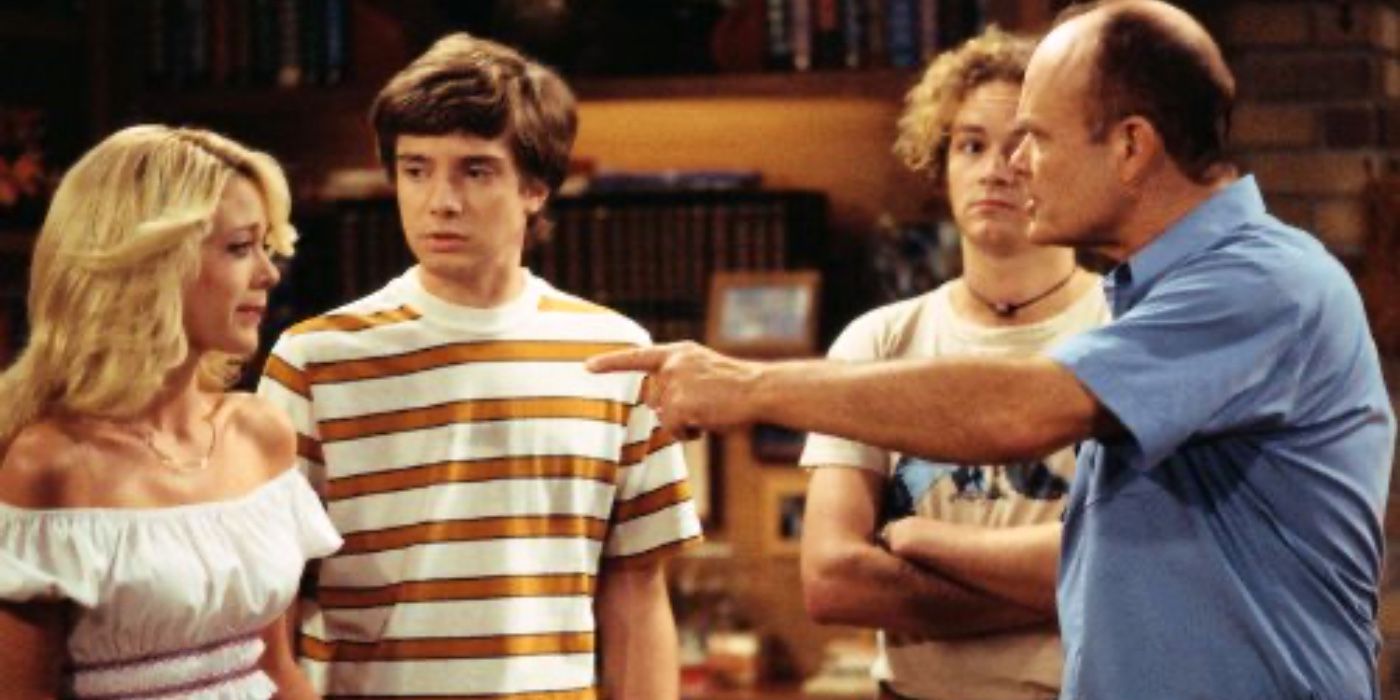 For years, there have been rumors that Grace was anti-social on the set of That '70s Show. While the rumors rarely mention any specific incidents, they allege that he rarely spent time with the rest of the cast. Now that Kunis and Kutcher wrote letters to defend Masterson's character, it appears that Grace's reluctance was severely mischaracterized.
Kutcher and Kunis wrote the letters in the hopes of decreasing Masterson's potential sentence, even after his guilty verdict. The defense was seeking a sentence of 15 years to life, and the letters were meant to establish that he is a man of high character with a positive impact on society. Kutcher, in particular, wrote that Masterson is not a figure causing "ongoing harm to society", while Kunis called him a "tremendous positive influence." Other That '70s Show co-stars, including Debra Jo Rupp and Kurtwood Smith, also sent letters in support.
No reports have emerged that Grace sent any letters, and his omission is creating praise for the actor. He did not make any efforts to defend a rapist from seeing justice, and he made no attempt to reduce Masterson's sentence. That '70s Show's legacy could very well be tainted by Masterson's crime, but Topher Grace is escaping unmarred, and could help keep the franchise's future chances alive should he return for the already-announced That '90s Show season 2.
Source: Various (see above)