Summary
12 Angry Men started as a teleplay, not a book, and gained popularity through its stage production and subsequent movie adaptation.
The original movie received numerous awards and nominations, proving the story's enduring appeal.
While there are books available based on 12 Angry Men, they contain the published script rather than a novelization of the story. A novelization may be possible in the future.
While many believe the 1957 movie 12 Angry Men started out as a book, this assertion is incorrect. In the courtroom drama movie, a jury deliberates whether a young boy is guilty of murdering his father and if he should get the death penalty. Though only Juror 8 initially dissents from a guilty verdict, he provides a compelling enough argument to sway the other jurors. This story is considered one of the cornerstones of the courtroom drama genre. It increased interest in the judicial process and addressed many important social issues that remain relevant over half a decade later.
Because of its narrative style and developed characters, it is wrongfully believed that 12 Angry Men started out as a book. The show feels similar to classic novels like To Kill A Mockingbird by Harper Lee and Crime and Punishment by Fyodor Dostoevsky. Despite this common belief, 12 Angry Men has never been published as a novel. Instead, the story, which culminated in the mysterious 12 Angry Men ending, started out as a teleplay, later getting other forms of adaptation.
12 Angry Men Was A Teleplay, Then A Play, Then A Movie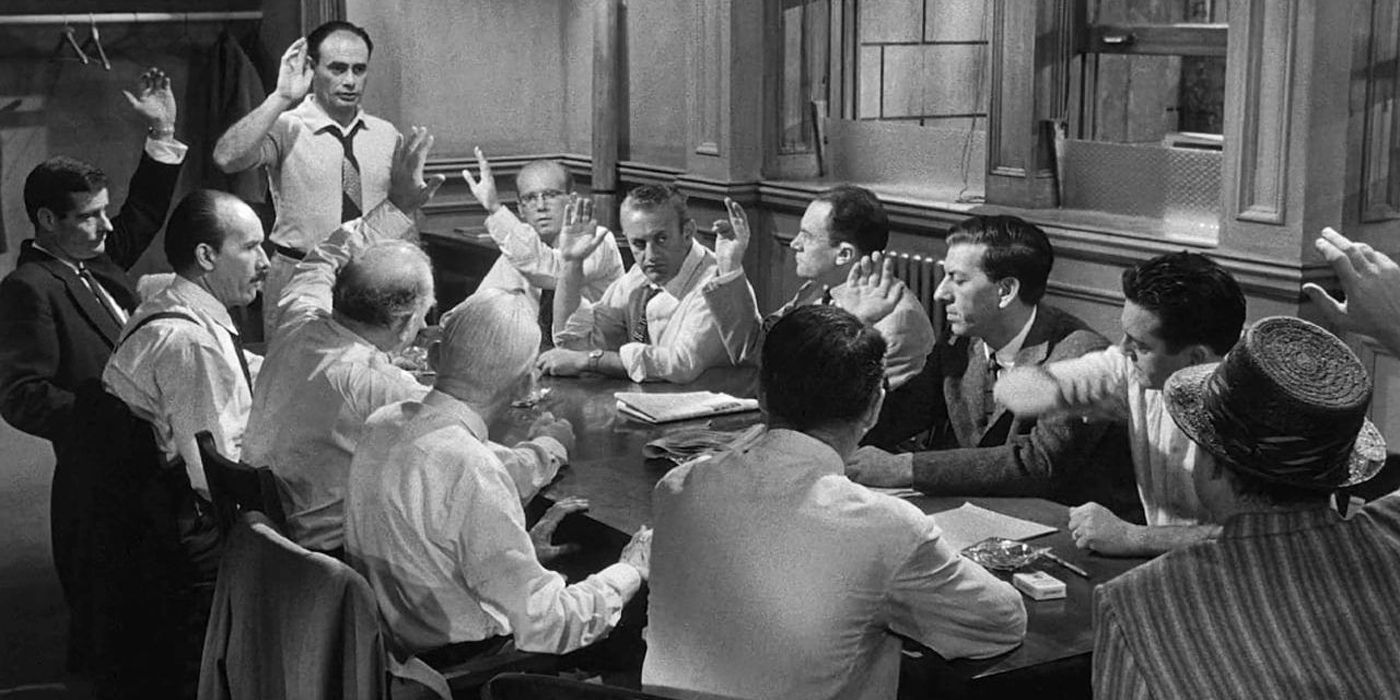 The movie 12 Angry Men was never a book adaptation. Playwright Reginald Rose wrote 12 Angry Men as a teleplay that aired on CBS's Studio One in 1954. The teleplay received an Emmy for Best Written Dramatic Material. After the initial success, Rose expanded the script for a stage production. San Francisco's Marina Auditorium debuted the stage show in 1955. While 12 Angry Men already had a large audience, its popularity boomed when the movie with Henry Fonda came out in 1957.
Related: 12 Angry Men Cast & Character Guide
The original film 12 Angry Men had such major appeal that it gained 16 awards and 12 additional nominations, including the Writers Guild of America award for Best Written American Drama. In 1997, MGM Television produced a made-for-TV remake movie which also received accolades, proving the story could stand the test of time. In 2004,12 Angry Men made its Broadway debut on October 28, 2004. Even as recently as 2022, people have remade this story, with Twelve Angry Men: A New Musical premiering at the Theatre Latte Da.
There Is A 12 Angry Men Book (But It's Still The Play)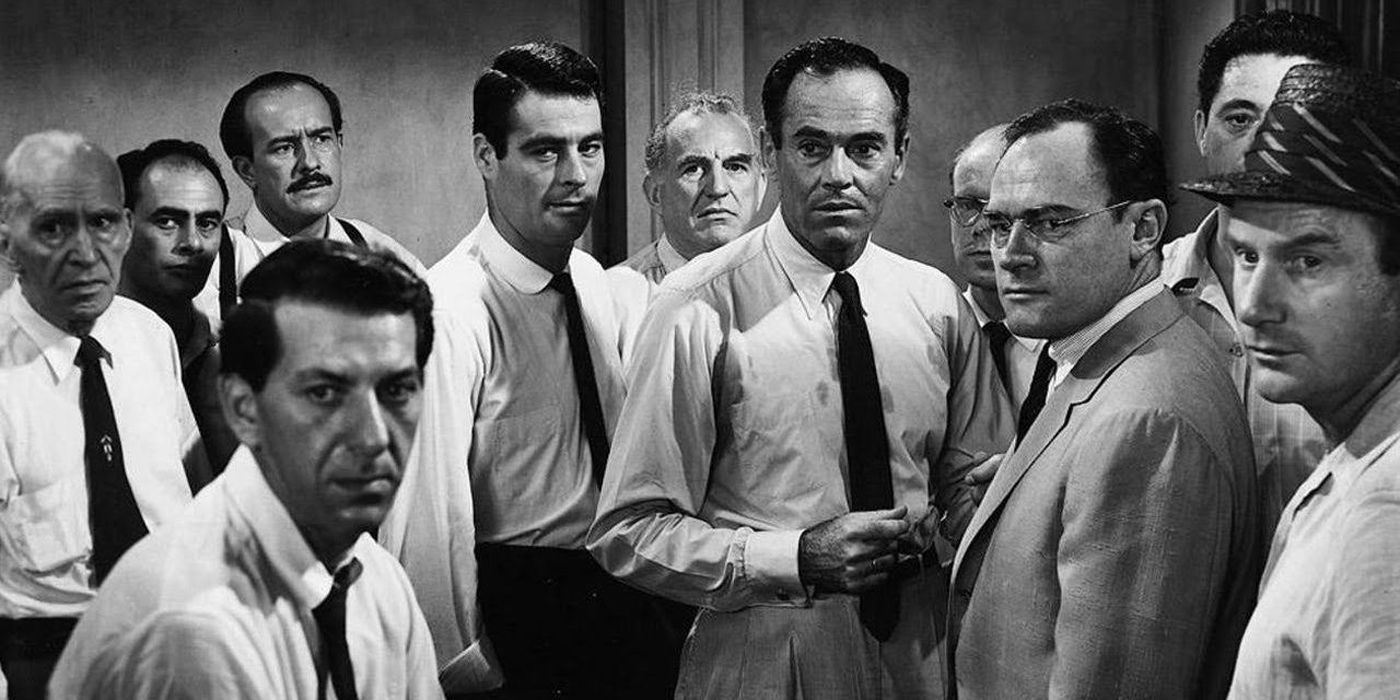 Multiple 12 Angry Men books exist; however, they don't read as a novel. Instead, the books possess the published script for either the TV teleplay or the stage production. In 1955, Reginald Rose put out the first printed version of his story, the stage script. The screenplay first appeared in Reginald Rose's 1956 book Six Television Plays, now out of print. Digital versions of the movie scripts also exist online. They tell the story slightly differently from the experience of watching 12 Angry Men. Though Rose passed away in 2002, it's possible a 12 Angry Man novelization will exist in the future once the script's copyright expires.