The Big Picture
Lulu Wang brings her The Farewell follow-up project to TIFF 2023, the upcoming Prime Video limited series, Expats.
Based on Janice Y. K. Lee's 2016 novel, the series follows three American women living in Hong Kong whose lives are suddenly connected via tragedy.
Wang discusses her experience making the pivot from feature filmmaking to helming a six-part limited series with the support of Expats star and producer Nicole Kidman.
The Farewell director Lulu Wang unveiled part of her next project at the 2023 Toronto International Film Festival. Rather than return to the big screen with another feature film, Wang opted to take on a production that's the equivalent of six movies. She's the creator behind the upcoming Prime Video limited series Expats.
Based on Janice Y. K. Lee's 2016 novel The Expatriates, Wang's six-part series focuses on three American women living in Hong Kong in 2014 whose lives are suddenly connected via tragedy. Rather than screen the first part of that story at TIFF 2023, Wang opted to share the series' penultimate episode, "Central," which shifts the focus from the expats to two Filipina domestic workers played by Ruby Ruiz and Amelyn Pardenilla.
While celebrating Expats' debut at the festival, Wang visited the Collider media studio at the Cinema Center at MARBL to discuss her experience going from The Farewell to making an ambitious limited series with Prime Video and producer-star Nicole Kidman. Check out the video at the top of this article or read the transcript below to hear about how Expats helped Wang tackle her post-Farewell imposter syndrome, what it was liking making a series with Nicole Kidman at her back, what she learned about her own voice as a storyteller via Expats, and loads more!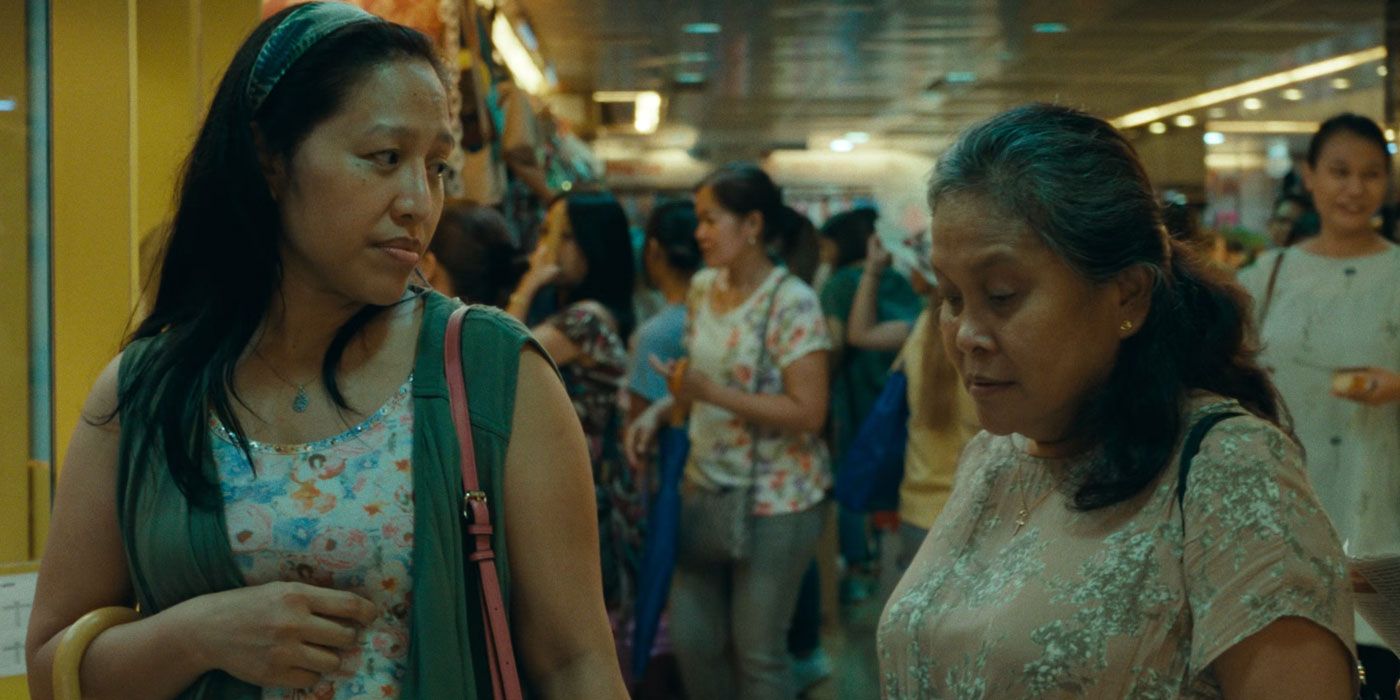 PERRI NEMIROFF: I know that initially you passed on the project. Why did you pass and what changed that made you think it was worth making the series commitment?
LULU WANG: I think I initially passed because I was just so intimidated by the scale of the project. I really wanted to work with Nicole Kidman. I mean, she's incredible. I've been a fan of so many of her works, but I felt such a sense of responsibility in depicting a place like Hong Kong. And the term "expats" is very loaded. It comes with all of these connotations and I was like, "Can I handle that and all of the nuances that come with depicting the world of expats and other people who are people of diaspora?" And so that's why I passed.
An intimidating challenge, a challenge that you seem to have met.
To get into the journey of going from feature filmmaking to making a series like this, can you isolate one particular learning curve that you had to go on while adjusting to that format, but then also tell us something about making a series that was more creatively fulfilling for you than you ever could have imagined?
WANG: I have to say, as a writer, and I'm a classical pianist-turned-writer, so I'm very much used to working alone and being quite lonely and developing ideas, but for this project I had a writer's room and that was incredible and just so nourishing for my soul to be able to work with other women and to argue and disagree, but then also come to a place where we could agree to disagree, but then tell a story through all of that. It was different and it's completely changed the way that I look at development of stories.
I love hearing that.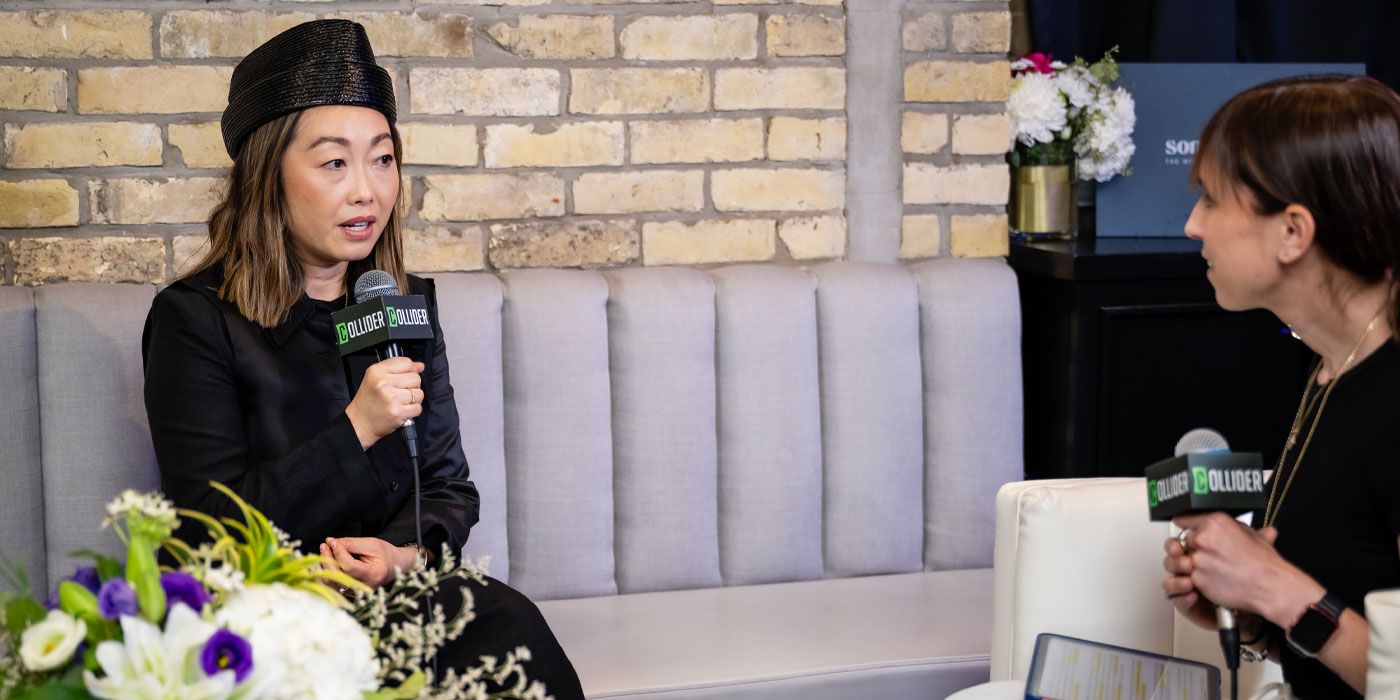 This is going to sound like an out-of-left-field question, but because I'm at TIFF and I'm seeing a million things, some of the themes bleed together. I was just covering Gonzo Girl and they have a character in that movie who is dealing with loving and hating the confines of his own earlier success and, of course, we know you very well for The Farewell, so it was making me wonder, can you give me one misconception about what it means to have a hit feature and then move on to your next project, but then also something about the success of The Farewell that helped you make Expats, and make it your way?
WANG: I wasn't expecting The Farewell to reach as many people as it did. I think there's always fears of there being lots of expectations and then, "Can I only do this one thing that was so personal?" It was really based on my own life and I'm very autobiographical, and so how do I tell other stories that are still personal even though they are not autobiographical? So those were some of the questions that I was asking. And after promoting a movie, you still have to go and face a blank page, and that's why I was so grateful for the writers' room to have this safe space that really felt like therapy.
I have to go back to Nicole Kidman now because, of course, she's been involved with the project since the very beginning, she is also a star of the series as well. How does it change your dynamic with one of your actors when they're involved to that extent in addition to playing a main role?
WANG: I think that it wouldn't have been made without her, and that is the fact of it because my entire team, my collaborators from The Farewell, came on to this project and we had done a very small $3 million feature about my grandmother, and to board something of this scope and size and budget, it was incredible that she believed in my vision enough to help make sure that I was supported by the studio and they did, and I just couldn't believe it.
I know making this your way was very important to you and important to making the decision to commit. Having gone through this process and gotten that, what is something you would recommend for another filmmaker seeking the same thing, seeking that same support from a major company and also the producers and other people around them?
WANG: I think it's just really important to remember your voice and that you are there for a reason. So oftentimes you get brought onto a project because people want you and they've seen the work that you've done. And then when you're in the middle of that, it's important to remind yourself of that, that the thing that you did before is what got you here. And so you have to keep doing that and don't let your fear or your being intimidated as I was change your process and make you think that you need to do it like other filmmakers before you. You can always find your way and carve your own space and have your own process and your own team within this industry.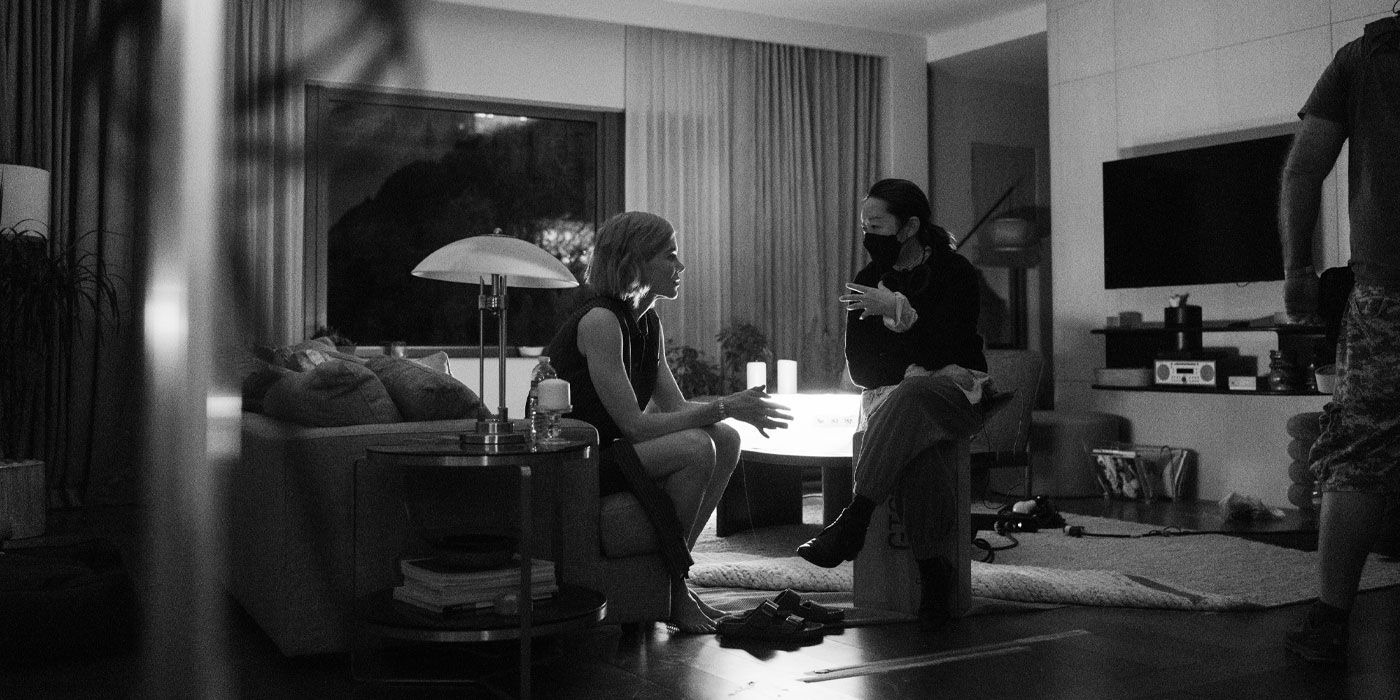 It's breaking my heart that I have to let you go in a minute, but I wanted to make sure to squeeze in two more questions. Why bring Episode 5 to TIFF in particular and did you ever consider screening the pilot instead?
WANG: The first thing that I said when I was talking to the studio about this project was, "I am really honored to do this series, but the only way that I'll do it is if I can make this Episode 5, and it's the first thing that I want people to see and I would like to screen it at festivals." That was really like my entryway in because for me, growing up in America as a Chinese immigrant, that is a big part of my identity. And even though I went back to Hong Kong as an American expat, which is a very different identity, I wanted there to be two doors into this world, and it's just been such an honor to have audiences at TIFF enter this other door first.
I have to let you go, but I'll squeeze in one last question because I was reading another interview where you mentioned something to the effect of always wanting to find your voice. Even though you didn't think you were going to go the series path, you wanted to do it to hone your voice in the industry further, so now having made a series and come out the other side, what did you learn about your storytelling voice via that process?
WANG: I do have to say, I had a lot of impostor syndrome because I believe that artists are made through their body of work. My mother used to always say to me, "If you're 20 years old and you write the greatest poems in the world, not sure if you're a poet. But if you're in your 60s and you've written poetry your entire life, even if you don't have the biggest fan group and you're not published, you are a poet," and that always stuck with me. And so I think that having made Expats now, which is six movies, and having been on set for 10 times the amount of days almost that The Farewell was shot in, I definitely do feel a little bit more like a director.