Some cartoons from the 90s will never be forgotten, from SpongeBob SquarePants skyrocketing to fame in 1999 to Disney's memorable One Saturday Morning block full of Recess, Doug and House of Mouse, and no millennial can forget Cartoon Network hits like The Powerpuff Girls and Ed, Edd n Eddy.
But some cartoons only lasted a few mere seasons, or got overshadowed by their competitors, or slipped through the cracks entirely. From some questionable animal characters to not-so-typical teenage girls to a little boy in a big laboratory, some cartoons of the 90s aren't as memorable as others.
Updates on September 1, 2023, by Hannah Saab:
Audiences who are in the mood for some nostalgia have no shortage of forgotten '90s cartoons to choose from, which will transport viewers right back to their childhoods.
12
'Cow and Chicken' (1997 – 1999)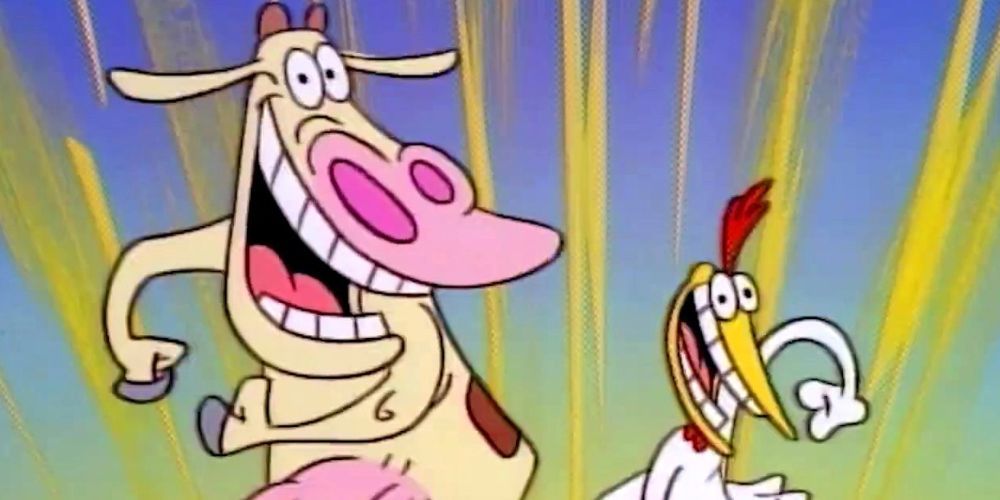 Once attached to I Am Weasel, Cow and Chicken was one of the best '90s Cartoon Network shows. The quirky comedic cartoon follows the two titular siblings – yes, the anthropomorphic animals are somehow biological siblings, with the 7-year-old Cow being sweet and somewhat dim-witted and the 11-year-old Chicken being more jaded and grumpy.
RELATED: The Most Iconic Hanna Barbera Duos, Ranked
Cow and Chicken relied on grotesque and bizarre humor, which can often be as simple and crass as butt jokes. It definitely had adult-oriented humor at times, but is likely familiar to young audiences back then, too, thanks to its spot on Cartoon Network for three years in the late '90s.
11
'Aaahh!!! Real Monsters' (1994 – 1997)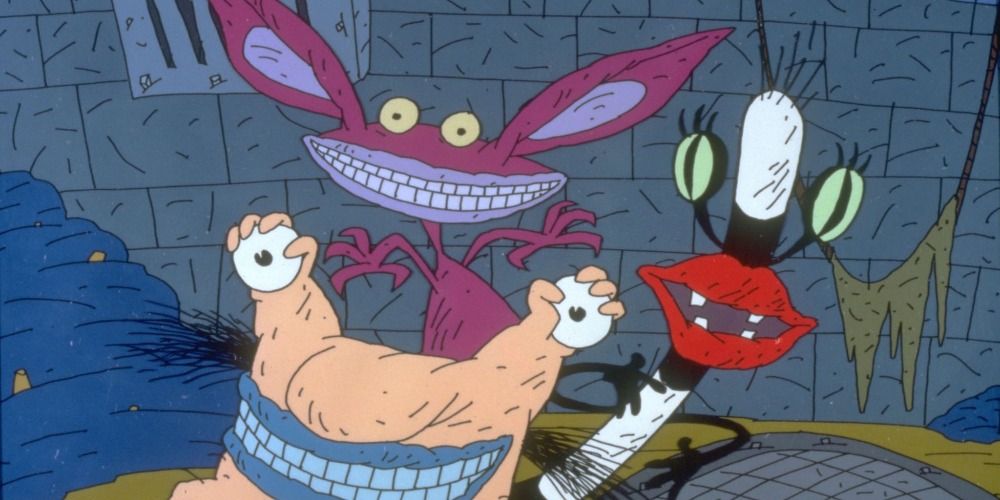 Long before SpongeBob SquarePants was all the rage on Nickelodeon, the network was full of obscure but entertaining cartoons. One of these forgotten '90s Nickelodeon shows was Aaahh!!! Real Monsters, the 1994 series that starred memorable monsters for four seasons.
Years before Mike and Sully from Monsters, Inc., there were other monsters in the business of scaring. Ickis, Oblina, and Krumm are remembered for their defining features Oblina's big, red lips and Krumm's eyeballs in his hands, and spent the episodes attempting to learn the ins and outs of scaring at Monster Academy.
10
'Rocko's Modern Life' (1993 – 1996)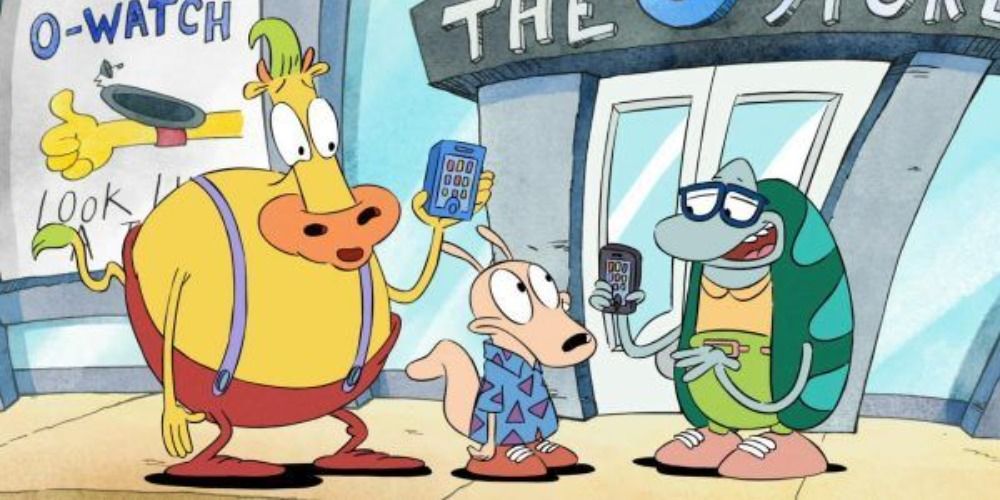 Bluey may be television's signature Australian cartoon character nowadays, but back in 1992, it was a wallaby named Rocko in the starring role on Rocko's Modern Life. The Nickelodeon cartoon gained a cult following in the early 90s despite the controversy over the children's show's adult humor.
After moving from Australia to the United States, Rocko becomes cynical as he learns how to master "adulting" on his own. The beloved wallaby faces the challenges of life alongside his pals, a yellow bovine named Heffer, and a tortoise named Fliburt, making up a colorful and eccentric group of friends.
9
'Johnny Bravo' (1997 – 2004)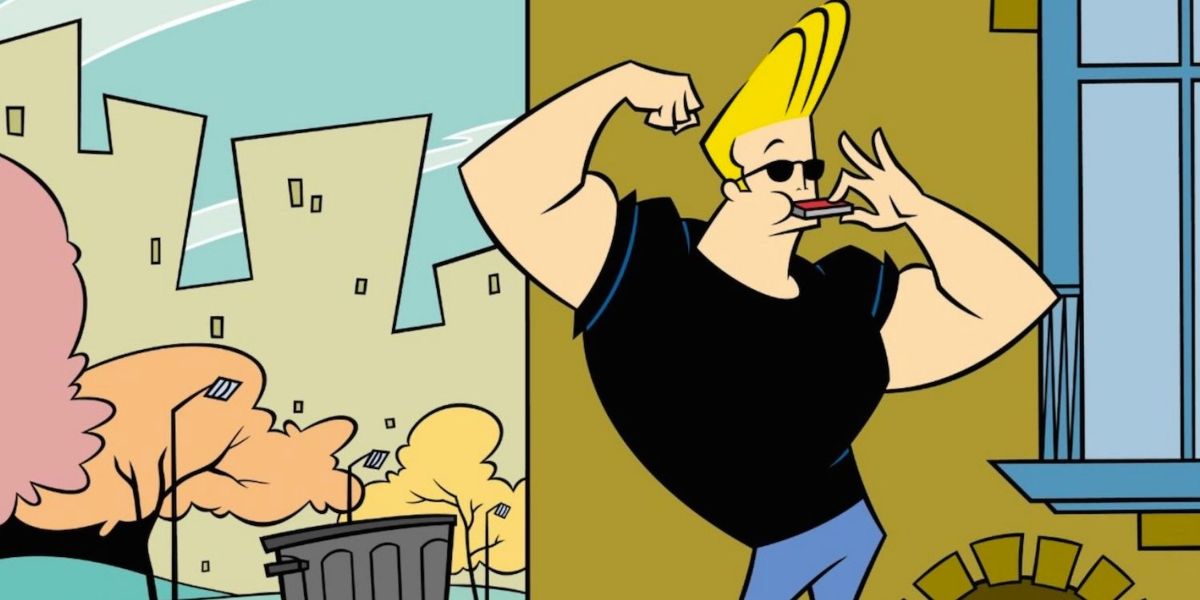 Cartoon Network has always been all about its starring men, from the Eds to Finn and Jake. In 1995, Johnny Bravo hit TV screens in the titular role that combined Elvis Presley and James Dean into the confident and cocky character who never succeeds at winning the ladies.
RELATED: The Most Iconic Characters Voiced by Jeff Bennett
Johnny Bravo followed a simple concept about Johnny's overly-confident attitude that led to failed attempts at wooing girls and landing him in wacky situations, and was said to have launched the careers of animators like Seth MacFarlane and Butch Hartman.
8
'The Wild Thornberrys' (1998 – 2004)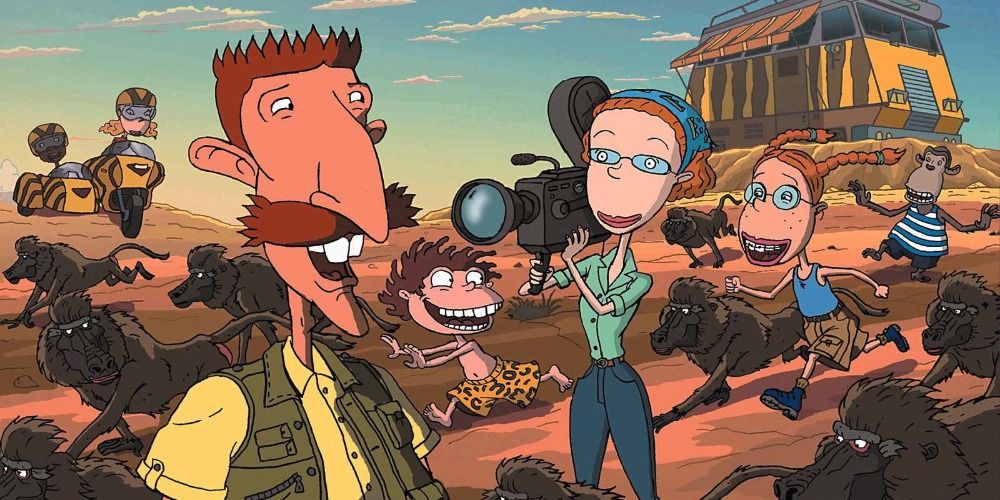 In the age of Nickelodeon shows centered around groups of friends like Rugrats and Hey Arnold!, The Wild Thornberrys put an unexpected spin on a modern family for five seasons, and later spawned a television movie and a crossover with Rugrats.
The Wild Thornberrys followed the adventures of a family who travel the world making wildlife documentaries, including eccentric parents Nigel and Marianne, a feral son voiced by Red Hot Chili Peppers bassist Flea, and Eliza, who secretly harbors the ability to communicate with animals and was voiced by a young Lacey Chabert.
7
'Rolie Polie Olie' (1998 – 2007)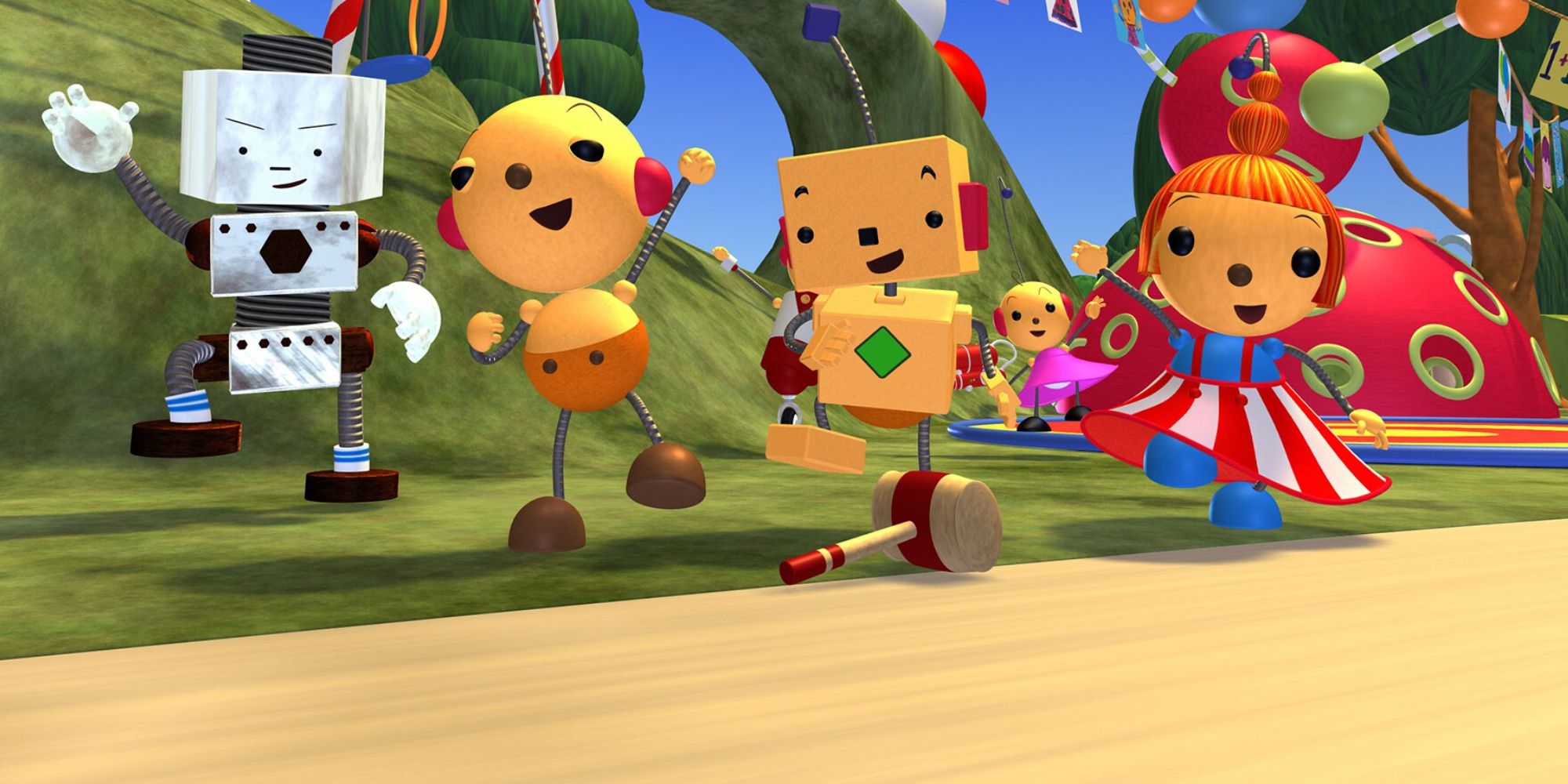 It may seem strange to look at now, but back then, Rolie Polie Olie became an award-winning animated show precisely because of its wonderfully bizarre (and groundbreaking) CGI visuals. The delightful animated series took place in a futuristic world where robots composed of spheres and other shapes lived alongside sentient appliances. It particularly focused on the Polie family's young member, Olie Polie.
With its unique animation style and character design, the series was always instantly recognizable to viewers. It introduced sci-fi concepts in digestible ways, and also incorporated problem-solving and creativity into its narratives. While it may not be as well-remembered as some other '90s cartoons, Rolie Polie Olie is a beloved gem for those who spent several hours getting lost in its wacky world.
6
'PB&J Otter' (1998 – 2001)
A delightful and somewhat underrated animated series that was among the best cartoons from the '90s and early 2000s, PB&J Otter is a musical show that premiered on Playhouse Disney back in 1998. Set in the picturesque Lake Hoohaw, it revolved around the Otter family: Peanut Otter, his little sister Jelly Otter, and their baby brother Butter Otter. Together with their aquatic friends, they went on various fun adventures and always came back with new important life lessons.
RELATED: Animated Children's Shows That Were Surprisingly Mature
Charming and simplistic in its narratives, PB&J Otter was always a reliable heartwarming series to come home to. It had catchy songs to go along with its soothing and relaxed setting, not to mention the relatable and friendly main characters viewers would look forward to seeing in each new episode.
5
'Animaniacs' (1993 – 1998)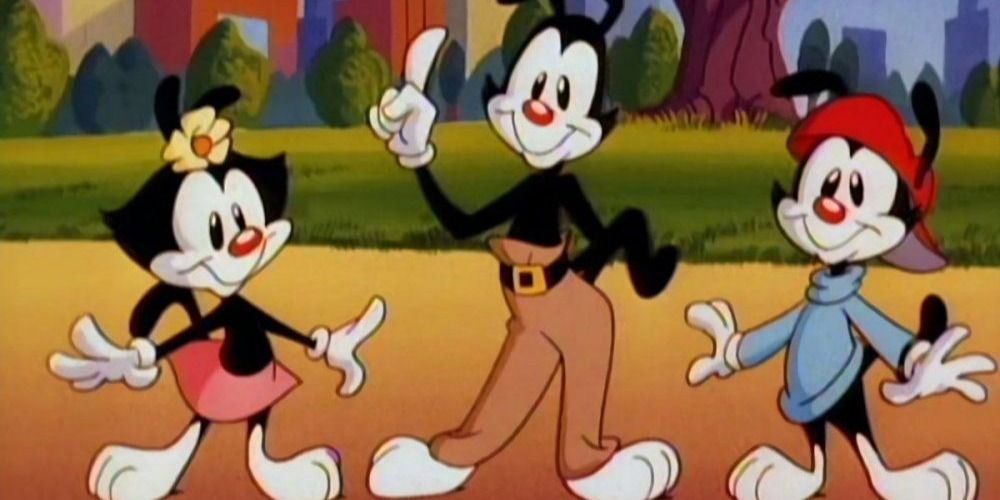 Long before its 2020 Hulu reboot, Steven Spielberg's Animaniacs aired on The WB for five seasons and was an animated variety show in the age of live-action children's variety shows like All That and The Amanda Show.
Animaniacs consisted of three mini skits per episode and starred a large cast of characters, but is best remembered for its starring characters of an unknown species that resemble red-nosed mice named Yakko, Wacko, and Dot, who would memorably introduce each episode by starting the theme song in the WB tower.
4
'Pepper Ann' (1997 – 2000)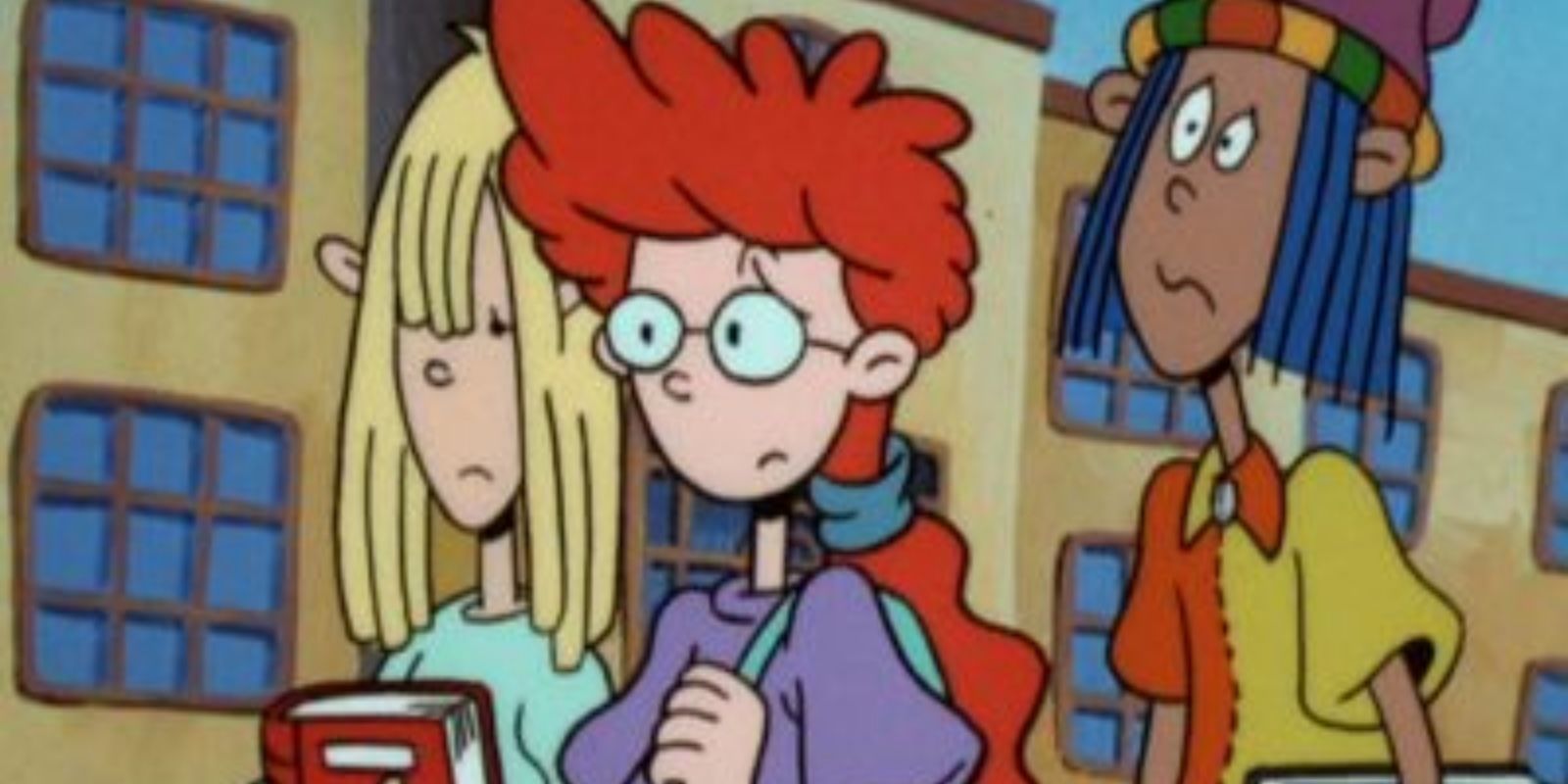 Before young girls had Lizzie McGuire and iCarly to look up to, they had Pepper Ann, the animated titular teenager of the One Saturday Morning series that broke ground as the first animated Disney series to be created by a woman.
Pepper Ann followed an awkward teenage girl as she navigated friendships, growing up, and talking to boys all while entering middle school. Alongside best friends Milo and Nicky, Pepper Ann was best known for her eccentric style, nerdy personality, and big, red hair that was always showcased during the opening theme and earworm of the same name.
3
'The Angry Beavers' (1997 – 2001)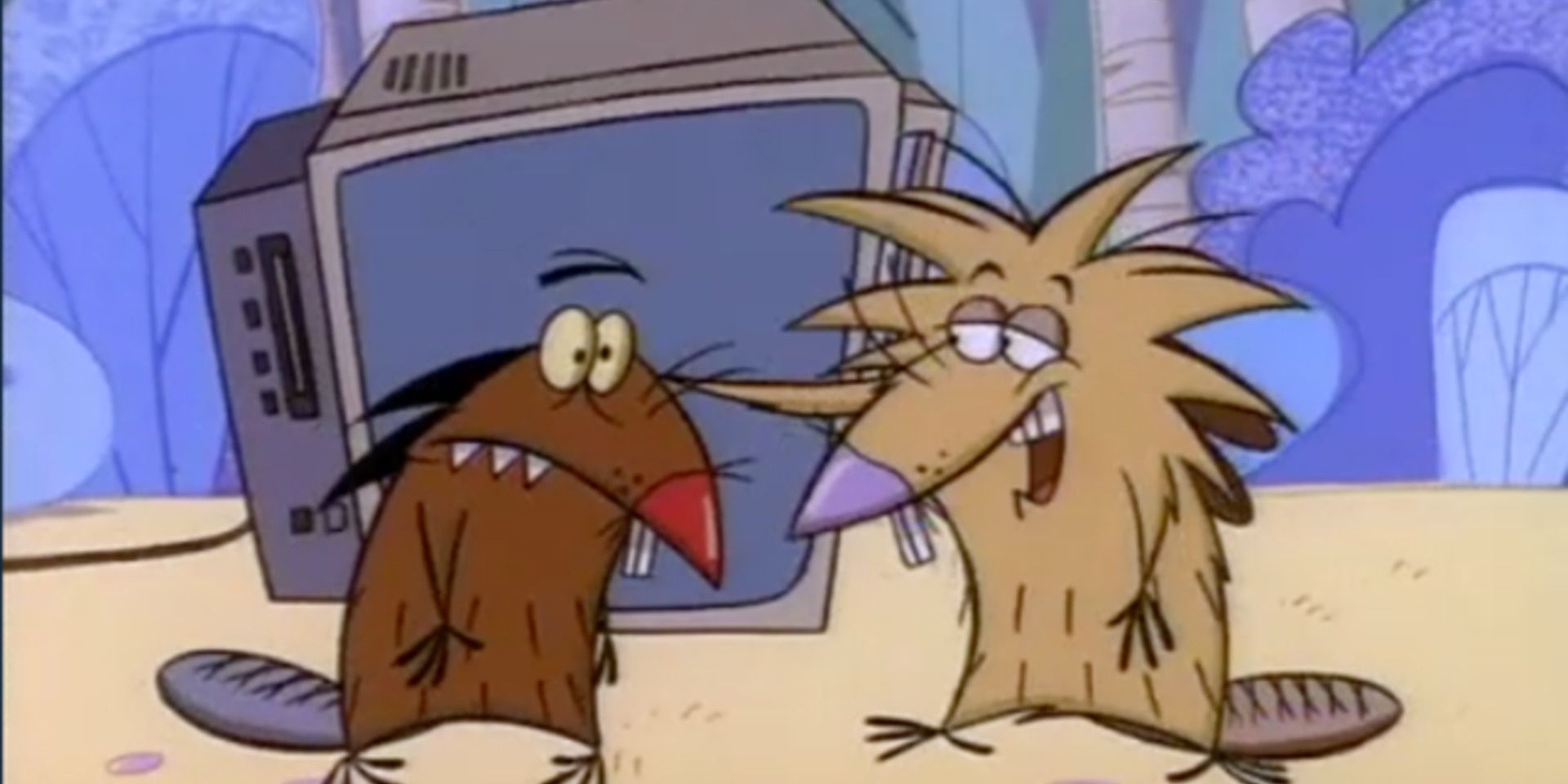 The Angry Beavers became a Nickelodeon hit in 1997 and aired for five seasons as the final series produced by Gunther-Wahl Productions Inc. The Angry Beavers made headlines for its original final episode, which was expected to showcase the beavers learning their show had been canceled and getting killed off.
RELATED: The Best Nickelodeon Shows Available To Watch on Netflix
The Angry Beavers starred two beaver brothers, the brown Daggett and the yellow Norbert, who leave home to live a bachelor lifestyle on their own, but wind up raising trouble with zany characters like witches, government scientists and a Mexican luchador.
2
'Bobby's World' (1990 – 1998)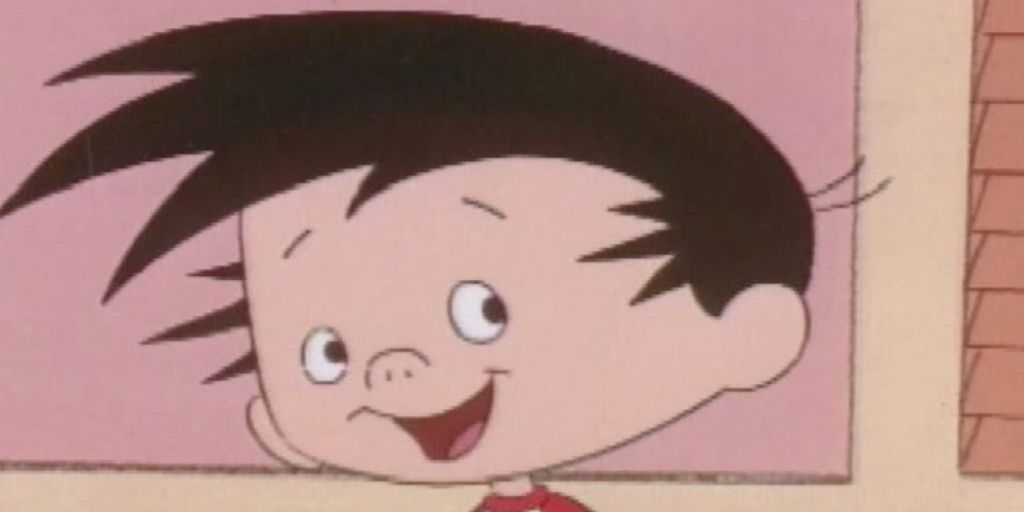 With seven seasons, Bobby's World was a long-running FOX series created by and starring comedian Howie Mandel and combined a live-action opening segment featuring Mandel with an animated story about the young and imaginative Bobby. Mandel mentioned how the high-pitched voice was created by the comedian while choking on a piece of cake.
Bobby's World told heartwarming stories through the creative eyes of adorable 4-year-old Bobby, who often imagined wackier outcomes to the everyday scenarios he found himself, friends, and family in throughout the episodes.
1
'CatDog' (1998 – 2005)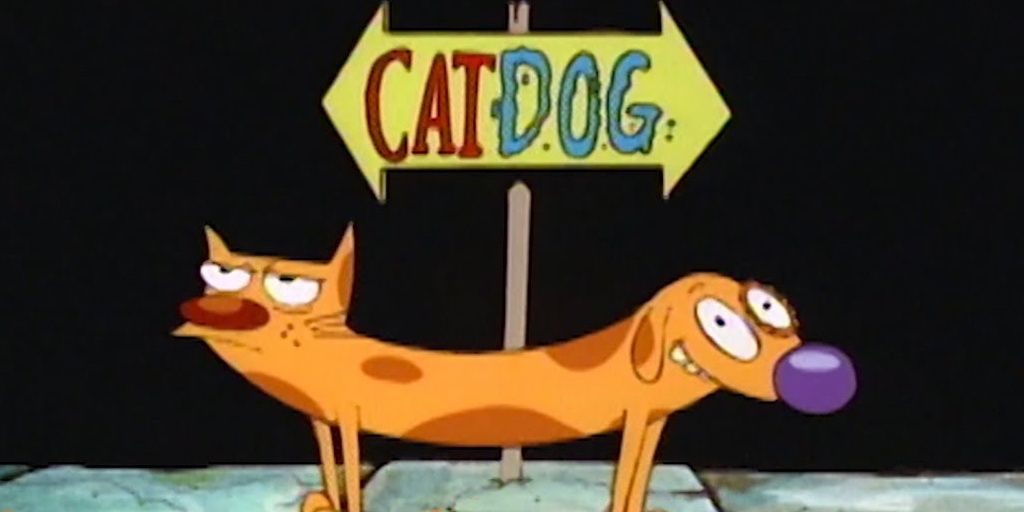 If you forgot about Nickelodeon's CatDog, odds are you haven't forgotten its repetitive and indelible theme song. CatDog spent four seasons on the channel from 1998 through 2005 and put a whole new spin on the rivalry between cats and dogs with its conjoined main characters.
CatDog followed the yellow-colored cat and dog siblings living in their memorable half-dog bone, half-fish-shaped house and the different lifestyles each pursued as an intelligent and scheming feline named Cat and a simpleminded and fun-loving canine named Dog.
NEXT: Animated Kids Television Shows Where Characters Travel to Other Worlds