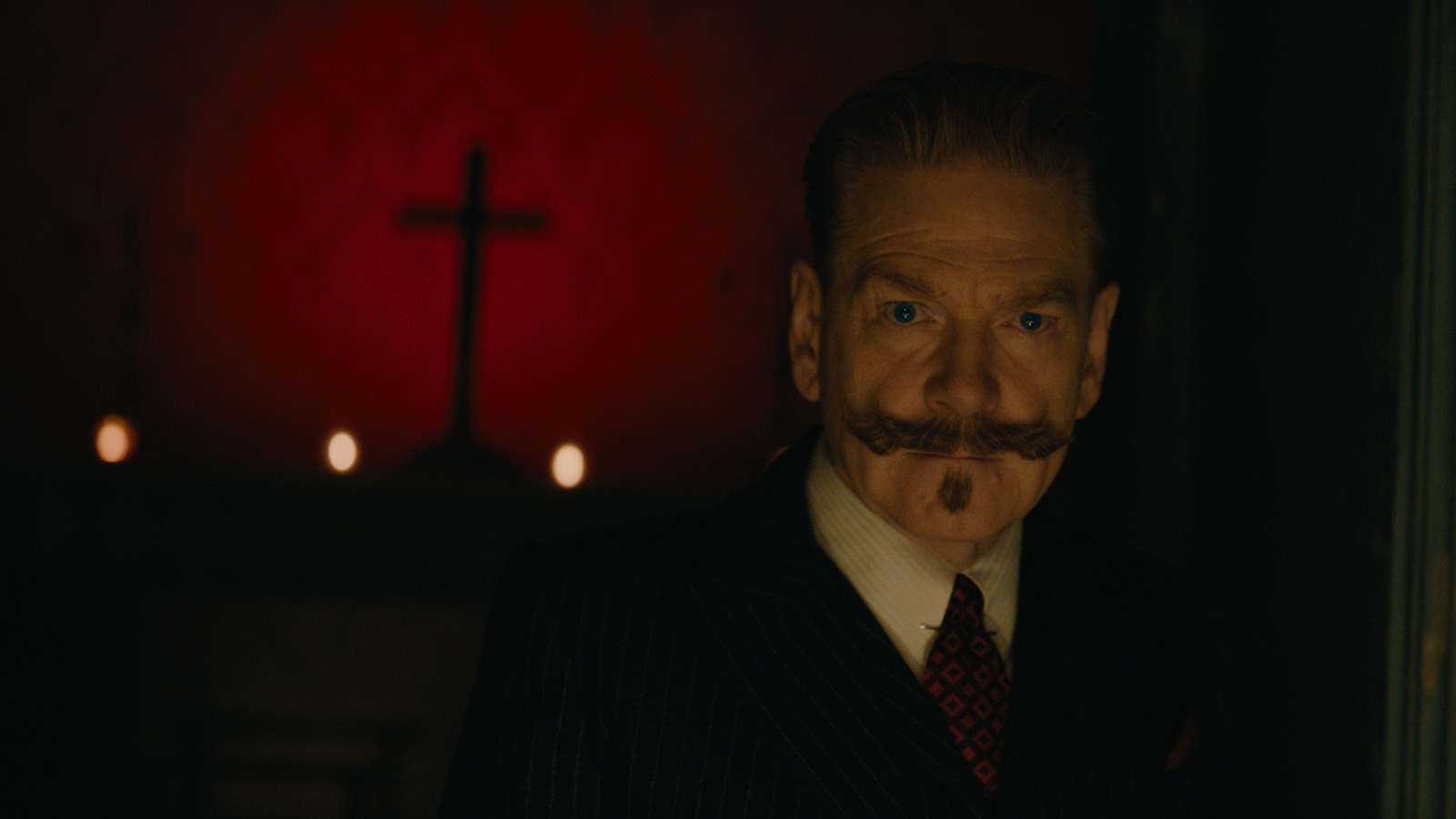 "A Haunting in Venice" takes place in Venice, Italy, the first of many differences from Christie's "Hallowe'en Party," which had been set in a country home in England. It's Halloween, 1947, a good ten years after the events of "Death on the Nile," and World War II has (mostly) come and gone. Living in a sort of self-imposed exile in Venice is Hercule Poirot (Branagh), who has become a much more haunted figure since we last saw him, starting awake after hearing gunshots. Are those sounds in his mind, or are they the encroaching harbingers of death that seem to haunt his life? Is Poirot reflecting on his past and all the murders he's been privy to? What other ghoulish things occurred during that ten-year gap?
Whatever the case may be, Poirot has made a point of retiring his services as a detective, going so far as to hire a bodyguard, Vitale Portfoglio (Riccardo Scamarcio), to keep strangers desperate for his help away from him. Making her way past this barrier is an old pal of Poirots, Ariadne Oliver (Tina Fey). As in "Hallowe'en Party," Ariadne is a successful writer of mystery novels (thus making her the closest analog to Christie herself appearing in the Poirot novels), having penned a series of adventures involving a fictional detective that is a thinly veiled version of Poirot, thereby increasing the real Poirot's notoriety and popularity.
Desperate to find a hook for another hit novel after a string of misses, Ariadne entices Poirot to join her at the palazzo of ex-Opera star Rowena Drake (Kelly Reilly), where an infamous medium, Joyce Reynolds (Michelle Yeoh), is scheduled to hold a seance in an attempt to contact Drake's recently deceased daughter, Alicia (Rowan Robinson) after the all-ages Halloween party. Goaded and intrigued, Poirot begrudgingly agrees to attend.