System: Switch
Release date: September 13, 2023
Developer: Konami
Publisher: Konami
---
When the Switch first launched back in 2017, the original Super Bomberman R was a launch title. While it may have been outshined by The Legend of Zelda: Breath of the Wild also releasing on the same day, a lot of owners ended up picking up the title as a go-to for multiplayer gameplay. Now way further down the line in the Switch's life cycle, the sequel appears with a brand new story and new modes for multiplayer in the form of Super Bomberman R 2.
Bomberman games have mostly been seen as a multiplayer party game experience. From my first experience back on the original NES all the way to now, I've spent most of my time blasting my siblings and various friends to smithereens. While story modes have been included in later games, they've never been the sole focal point of Bomberman's franchise. Bomberman 64's solo adventure was the highlight of it's gameplay for once, but sacrificed the quality of the multiplayer experience. It still ended up being one of my favorite Nintendo 64 titles – so how does Super Bomberman R 2 compare for a longstanding fan of the series?
The first thing I dove into was the online multiplayer – being able to quickly match with other players is even more easy with the decision to allow cross-play over the various platforms. Grand Prix matches include six players, with three players working together on each team to KO the others. Each player has six lives and will respawn on the map after each death. Placing bombs near boxes will remove them upon the explosion, and various power ups can be collected. Bombs can also be tossed a short distance or kicked down a row and across the map towards an enemy or box. Timing things just right may give you a competitive edge, and outsmarting your opponents is, as always, the main goal.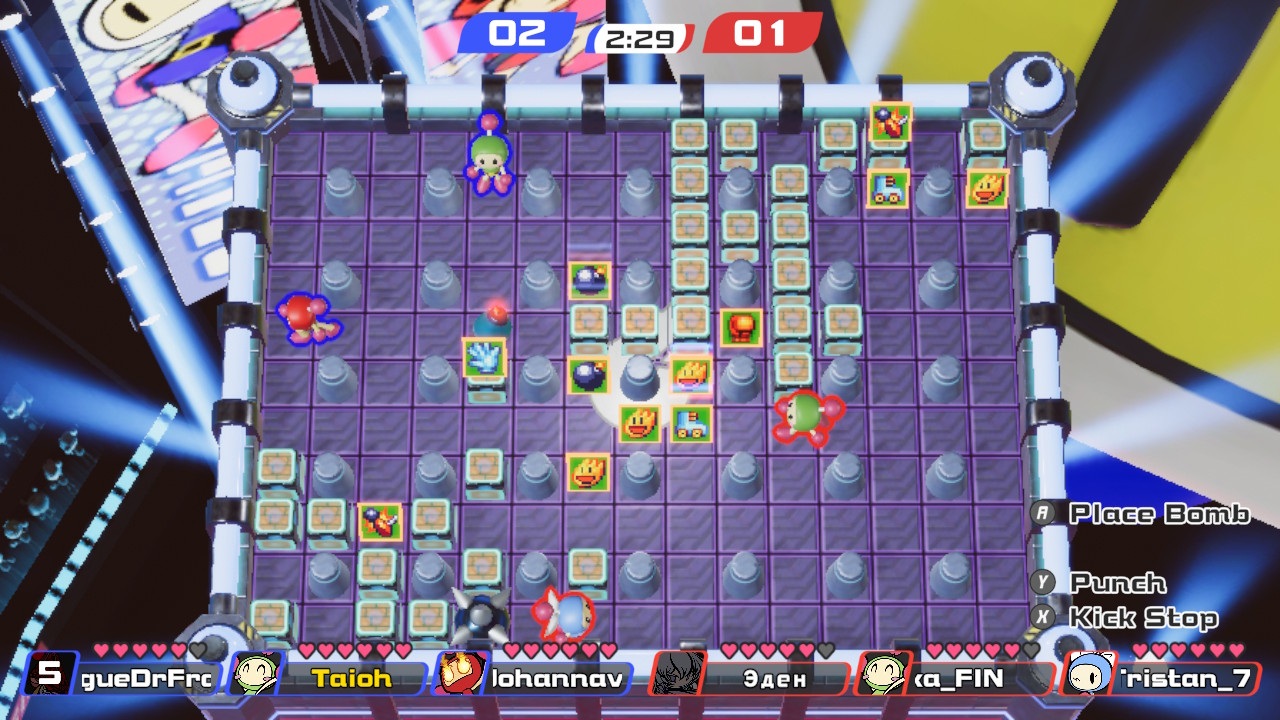 The standard mode that classic players know and love is also included, a free-for-all that challenges you to be the last one standing of four players. As this is what I knew and loved growing up, I spent a lot of time coaxing my partner and roommate to play with me and gravitated toward this mode online. While standard is fun in and of itself, you also have two more offerings, like the new treasure-centric Castle Mode, and the chaotic Battle 64 Mode that allows 64 players to duke it out to see who can be the last one standing.
Multiplayer matches will award currency that can be used to unlock an incredible treasure trove of customizations, including new characters as well as various skins and accessories. The first thing I decided to save up for was the Suikoden 2 Hero Bomber character, which made me pretty happy to see. Several Konami favorites are available to unlock for 1,000 coins each, such as Snake from Metal Gear, Simon Belmont himself, and even Pyramid Head of Silent Hill fame. Each character totes a special ability that can be used and all characters can be equipped with other items you unlock from the game's shop. Saving up and unlocking your favorites becomes somewhat addictive and reminded me of the gameplay loop that I spent hours on back when Splatoon 2 launched. As every character has different initial stat values and a special key ability, they'll all play a bit differently. Taking advantage of that can help you tailor your experience to suit your play style, and the various customization options like costumes, bomb skins, and accessories can add to the fun.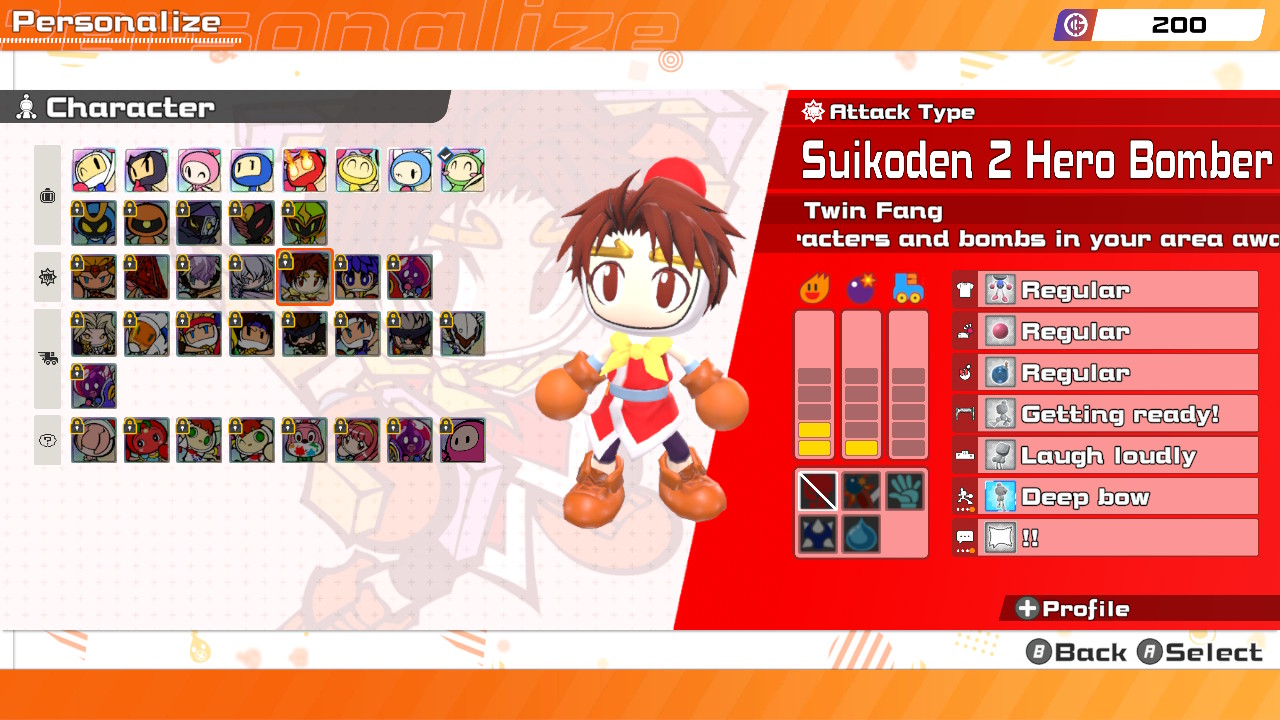 While the multiplayer aspect of Super Bomberman R 2 is incredibly satisfying, there are a couple other facets of the game that we need to touch base on. Firstly, there is a Story Mode, which opens with adorable animated comic book style cutscenes featuring a colorful cast of bombers. While the voice acting and story itself is presented well, the core gameplay is a bit lacking here. The very first level was a bit of a let down, as I was able to simply stand still and allow the chaos around me to unfold and still get a clear, which honestly felt a little awful. There are stages where you'll be defending a base and you'll also need to explore to move forward. Exploration was mostly a chore, as you'll need to explode rocks and other terrain items to move forward, but it just feels like a way to get you to spend time rather than meaningful gameplay.
The main story follows our bomber team exploring three different planets and taking on the mysterious and evil Lugion. Levels are interconnected and feature enemies to take out and puzzles to solve, all of which seemed pretty easy to get the hang of. On your journey you'll encounter mysterious tiny lifeforms called Ellons that act as the opposite of the evil Lugions. These helpful little guys will assist by activating warp devices, puzzle pieces, or removing Ellon Shutters which act as barriers and prevent you from moving forward. With 100 of them on each planet and 300 to collect in total, you'll be encountering a lot of them if you decide to fully complete Story Mode.
While I couldn't really get myself to continue pushing through the single player campaign, it did at least allow me to get a feel for how the game works and I did really enjoy the cutscenes and cutesy presentation of the Bomberman cast. Setting that aside, I ended up doing most of my bombing in the game's multiplayer and exploring the new Castle Mode defending a treasure chest while the opposing team did their best to attempt to take it from our grasp. Switching sides, you'll also have a chance at attempting to loot the plunder yourself, resulting in a very interesting mode and quite possibly some of the most fun you can have in multiplayer.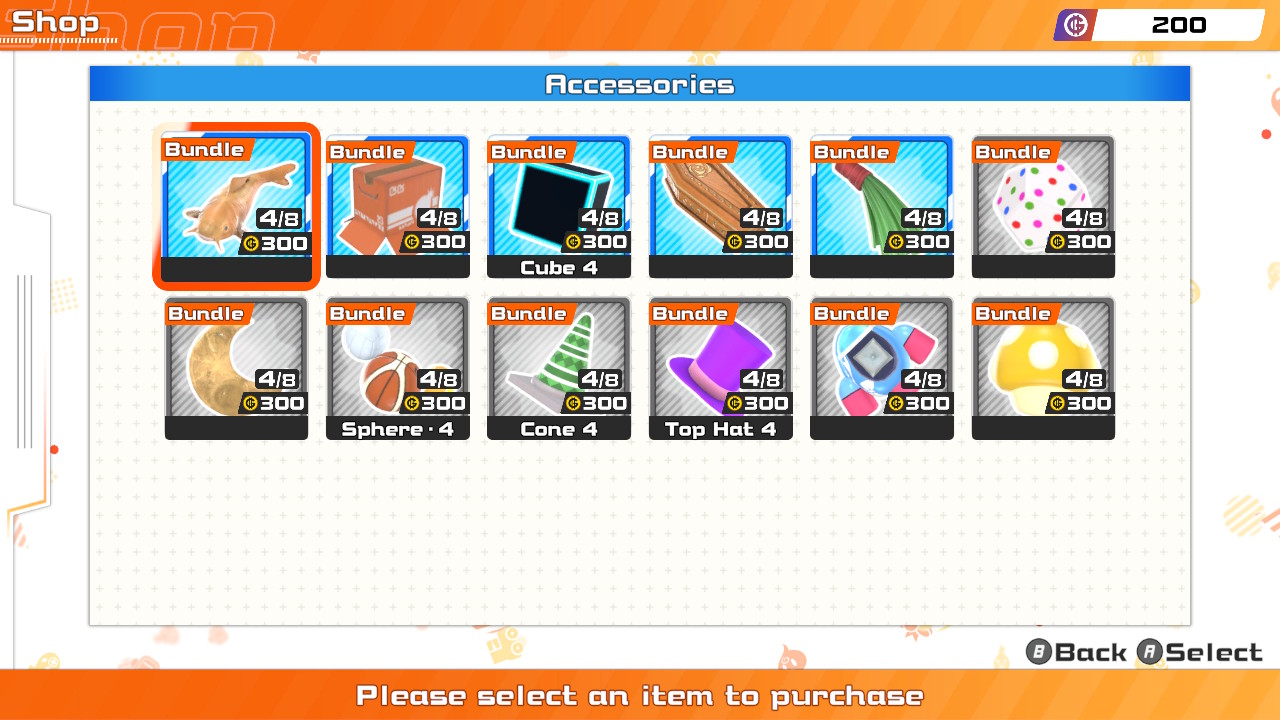 The last inclusion that I'd like to highlight in this entry is the Level Editor tool. Popularized by Super Mario Maker, games have been including level makers for the last few years and adding a lot of appeal for players to make and share their creations with one another. Super Bomberman R 2's creation tools allow you to choose a base map layout and place hazards, enemies, and more in an effort to create a fun experience for yourself and your friends. After you clear the map yourself, you can save and share it online or play it locally with kids, siblings, or pals.
Addressing some negatives: on Switch, the resolution doesn't seem to be very good. Handheld mode was visually grainy and I noticed stuttering from time to time – especially in the Battle 64 Mode online. Additionally, online play seems to have a timed rotation for which modes are available and the game doesn't allow you to freely choose what to queue in for. This can be a little frustrating when you really want to play something specific and are thrust into a game mode you may not like as much.
While overall I had a pretty good time, I didn't feel that the story mode was much fun and was a little underwhelmed with performance. That being said, I'll most definitely be firing it up for some local multiplayer matches and will be working toward creating my own levels to share with my friends and loved ones. There's a lot of content here, and even if one thing doesn't seem to interest you at all, there's definitely something here for everyone.
---
The Verdict

---
Super Bomberman R 2's Story Mode may not have been my personal cup of tea, but the multiplayer experience more than makes up for that. With classic powerups and new modes to explore, there's a lot of content to devour in this new entry in the series. While exploding your friends at home and strangers on the internet has always been a riot, doing so while chasing unlockables or on a map you've made yourself just adds to the fun.
---
Super Bomberman R 2 copy provided by the publisher for the purposes of this review.
Related