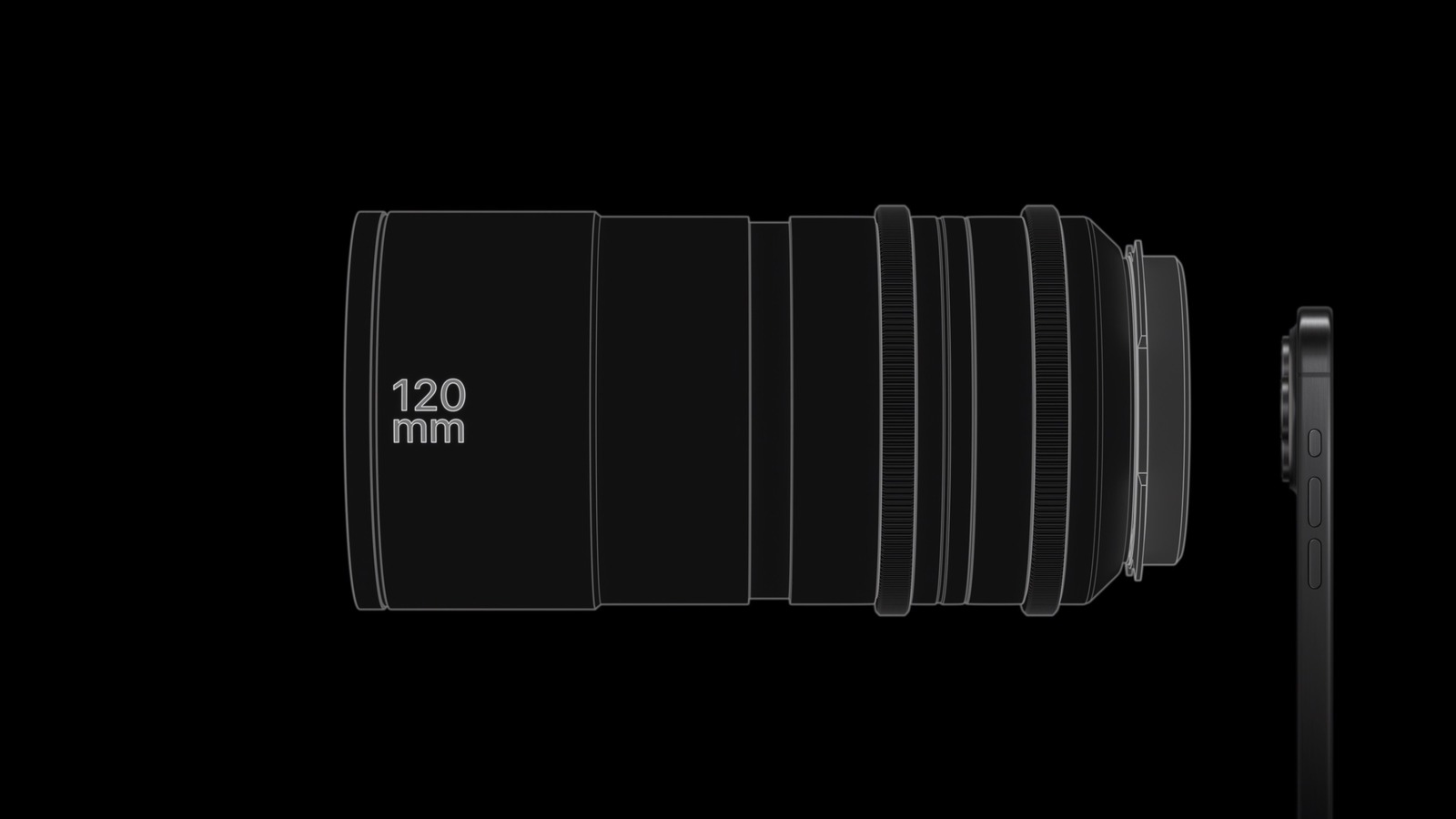 For the iPhone 15 Pro Max camera's zoom lens, Apple uses what's called a tetraprism design. Basically, it's a folded series of mirrors that light bounces off of, which allows the light to take a longer path — in this case, four times longer — through the very limited space inside an iPhone.
"To support the tetraprism design, we pioneered a 3D sensor‑shift optical image stabilization and autofocus module that moves in all three directions," adds Apple's promotional copy. "Our most advanced stabilization system ever delivers twice as many micro-adjustments as before." A subsequent note specifies that the new count is "up to" 10,000 micro-adjustments per second.
This kind of technology is not new to smartphones, though, just new to iPhones. Samsung has a "folded periscope" zoom lens in the Galaxy S23 Ultra, but it's bigger than Apple. How big? A 230mm focal length for a 10x optical zoom. So, if you're looking for a high-end photography-first phone with a sizable optical zoom, it may be best to not let brand loyalty get in the way.