Ryan Reynolds' original hit Deadpool movie was filled to the brim with Easter eggs and inside-baseball references to Marvel and its creatives. Almost every scene in the fourth-wall-breaking blockbuster includes some kind of wink to the audience, whether it's an in-joke from the comics, a nod to the confusing timelines of Fox's X-Men franchise, or a shout-out to one of the creators who brought the Merc with a Mouth into existence. Some of these references are obvious, while others are picked up by eagle-eyed viewers on rewatches.
True to its title character, the first Deadpool movie was jam-packed with pop culture references, like the post-credits scene from Ferris Bueller's Day Off. But the well that the writers come back to more than any other frame of reference is the history of Marvel Comics and its many different movie adaptations. Easter eggs are common in comic book movies – filmmakers fill them with hidden details and winks to the audience – but since Deadpool is aware of his own fanbase, his fellow Marvel superheroes, and his place in the pop culture landscape, these Easter eggs and references are more on-brand for him.
.
RELATED: That Time Ryan Reynolds Tried To Make A Deadpool Movie BEFORE X-Men Origins
A Coffee Cup Homages Deadpool Co-Creator Rob Liefeld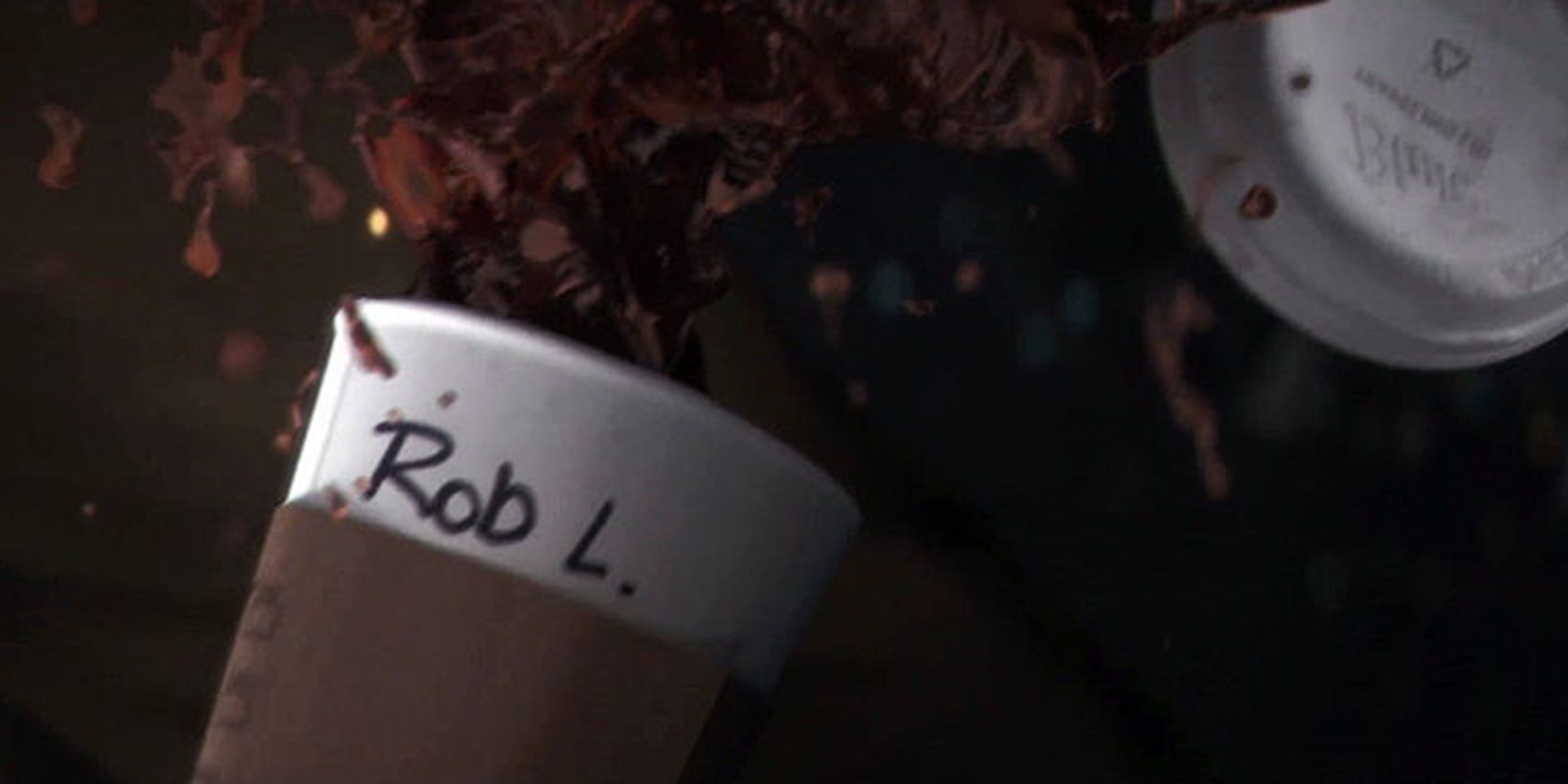 In Deadpool's slow-motion opening credits sequence, a blood-spattered coffee cup can be seen with "Rob L." written on it. This is a nod to Deadpool co-creator Rob Liefeld, who makes a cameo appearance later in the movie at Sister Margaret's School for Wayward Children, Weasel's shady bar where Wade picks up mercenary gigs. Liefeld's character is even referred to as "Liefeld," and can be seen listed on the bar's dead pool board. But his cameo isn't the only shout-out to a Marvel Comics writer at Sister Margaret's. There's also a waitress named Kelly, referring to Deadpool comic writer Joe Kelly.
Wade's Bea Arthur T-Shirt Is A Reference To His Established Fandom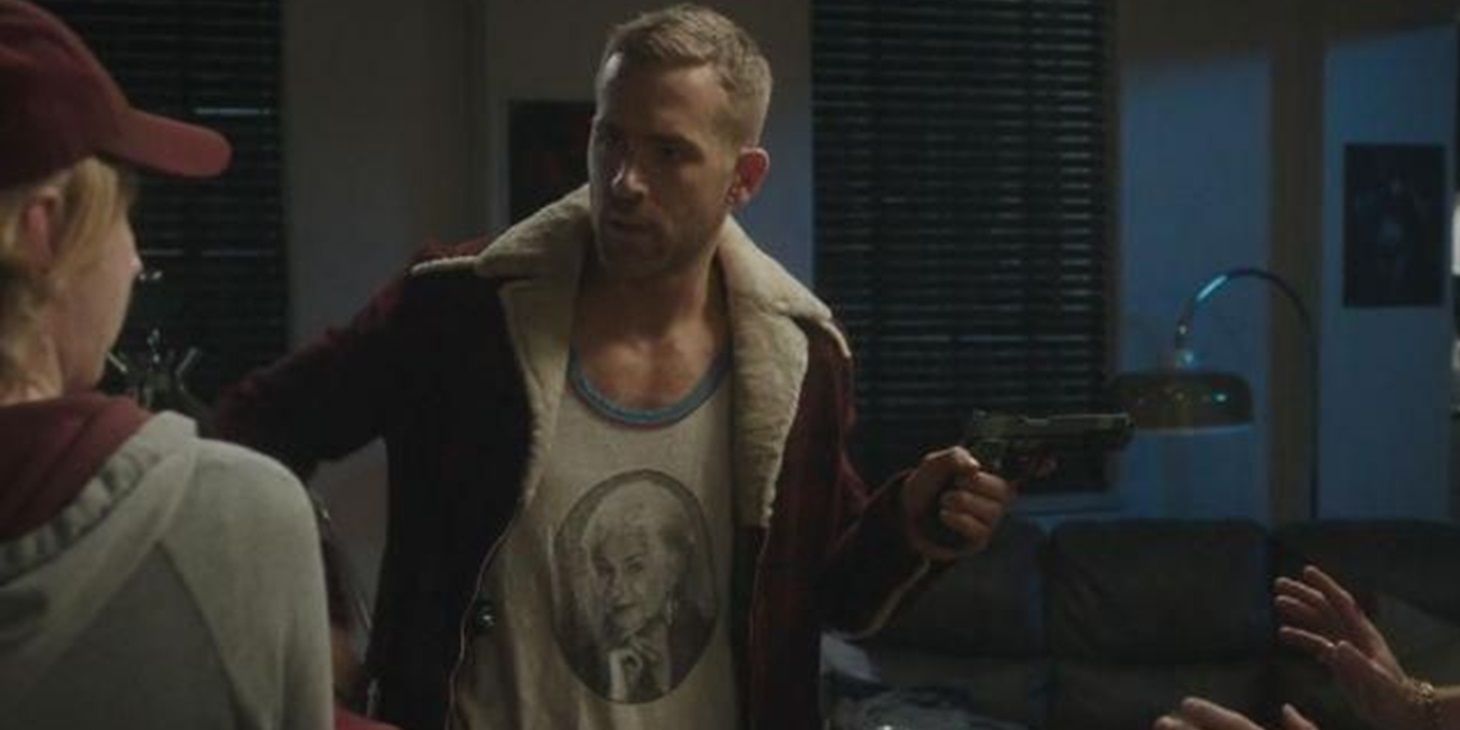 In the first flashback sequence set before he donned his iconic red super-suit, Wade Wilson is seen wearing a t-shirt bearing the image of actor Bea Arthur. In the comics, Deadpool claims to be Bea Arthur's #1 fan and regularly watches Golden Girls reruns. Even before playing Dorothy Zbornak in The Golden Girls, Arthur had already been crowned sitcom royalty for her turn as Maude Findlay in All in the Family and its spin-off series, Maude, so it's no wonder why Wade is a big admirer of her work. Like references to Hello Kitty and chimichangas, this costume choice pays homage to Deadpool's well-established hobbies and interests from the comics.
Feige's Famous Pizza Is A Tribute To The President Of Marvel Studios, Kevin Feige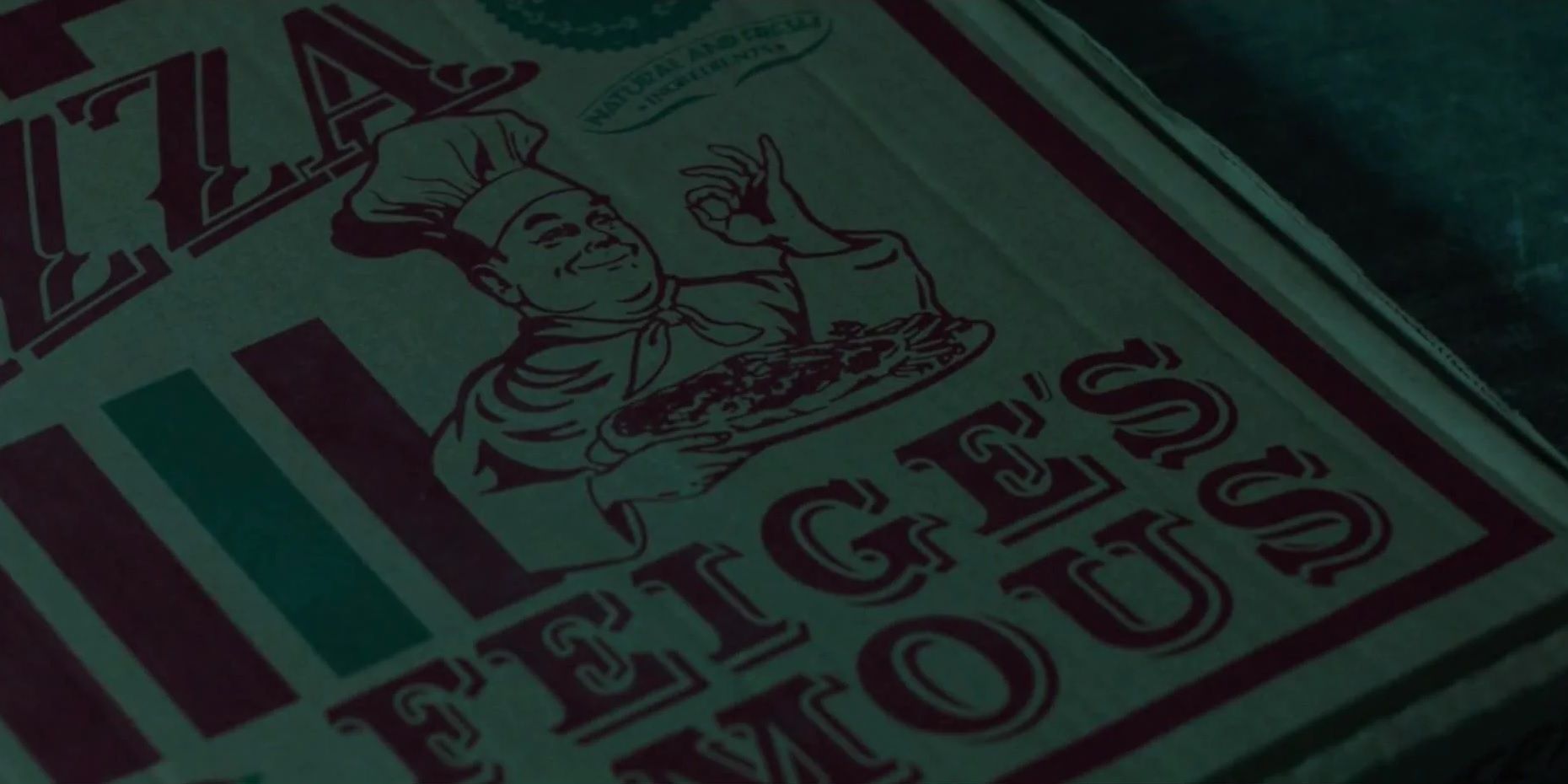 The pizza box from Wade's fake pizza delivery, Feige's Famous Pizza, is an homage to Kevin Feige, the president of Marvel Studios and producer of the MCU's output (including the upcoming Deadpool 3). It seems appropriate to include a tribute to Feige in a modern comic book film. If Feige's work on the MCU hadn't made superheroes all the rage in Hollywood, then a comics-accurate, R-rated Deadpool movie might have never happened.
The Nicieza St. & Fabian Rd. Signs Are A Nod To Deadpool's Other Creator, Fabian Nicieza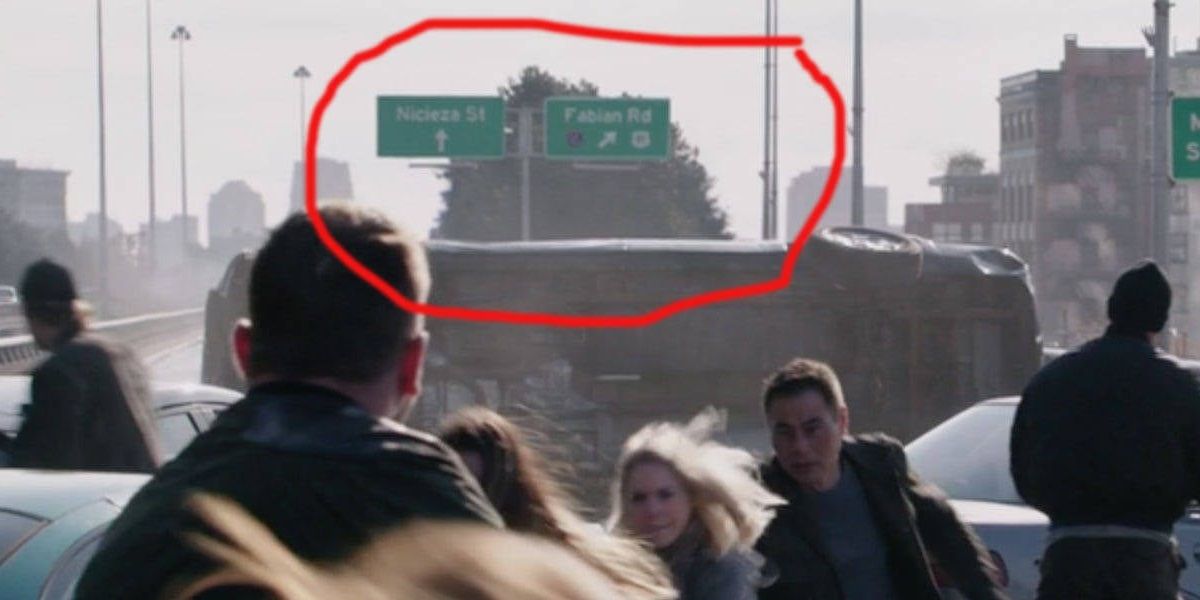 Deadpool's other creator, Fabian Nicieza, might not have a close-up of his coffee cup or a cameo appearance in the movie, but there is a nod to him in the opening sequence. On the highway where Deadpool confronts Ajax and his henchmen, two signs can be spotted for Nicieza Street and Fabian Road. After teaming up with Liefeld in the early 1990s, Nicieza helped to create not only Deadpool but Shatterstar and the X-Force, too. He was just as essential to the conception of the character, so it's fitting that he gets his own tribute in Deadpool's first set-piece.
RELATED: Deadpool 3 Is In The MCU: How It Could Work (Despite Fox's X-Men)
Wade Is Confused By The X-Men Movie Recastings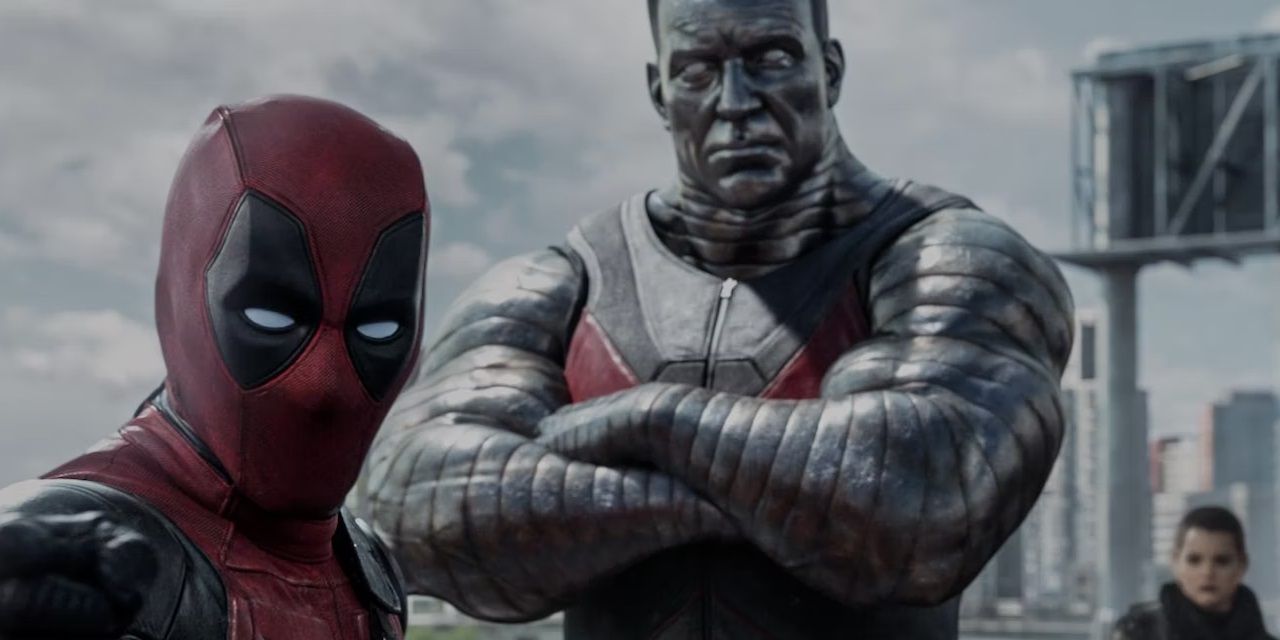 When Colossus tells Deadpool he'll have to answer to Charles Xavier, the Merc with a Mouth asks him to clarify which version of Xavier he's referring to: "McAvoy or Stewart? These timelines are so confusing." After the critical and commercial disappointment of X-Men: The Last Stand and X-Men Origins: Wolverine, 20th Century Fox rebooted the series with the 1960s-set prequel X-Men: First Class. First Class cast James McAvoy to replace Patrick Stewart as Xavier and Michael Fassbender to replace Ian McKellen as Magneto.
In the years that followed, Fox featured both versions of Professor X and Magneto in various sequels, spin-offs, and time-traveling crossovers. Deadpool's confusion over these conflicting story timelines reflects that of the audience. Xavier doesn't actually appear in the movie, but if he did, the audience – much like Deadpool himself – wouldn't know which actor to expect.
Marrow Can Be Spotted At Ajax's Workshop
When Wade is taken to the Weapon X workshop to turn him into a mutant, one of his fellow patients is growing blade-shaped bones out of her back. The character isn't named on-screen – unlike the villain Ajax, played by Ed Skrein – but she's clearly a live-action rendering of the Marrow character. In the comics, Marrow was raised by the Morlocks (a group of mutant outcasts living in tunnels underneath New York City) and eventually became the only Morlock to be accepted into the main X-Men squad. There's a lot to explore if Marvel wants to go beyond a mere cameo.
Ajax Threatens To Sew Deadpool's Mouth Shut (Like In X-Men Origins: Wolverine)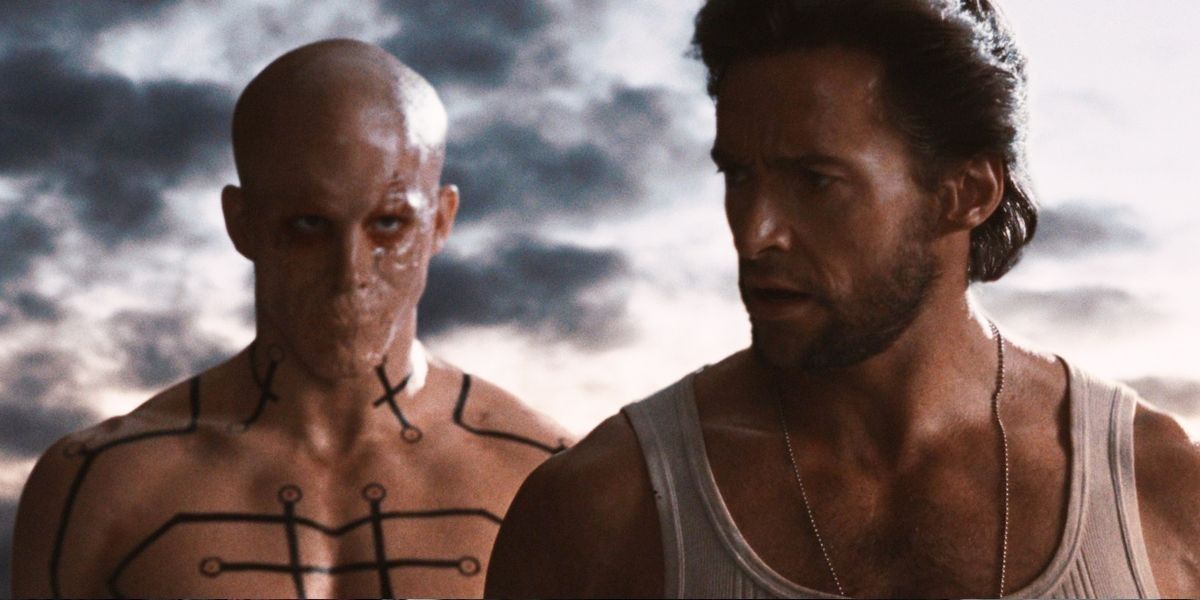 When Ajax is torturing Wade to activate his dormant mutant genes, Wade continues cracking wise and the impatient villain tells him, "Why don't you do us all a favor and shut the f*** up, or I'll sew your pretty mouth shut." Wade quips back, "Oh, I wouldn't do that if I were you," in reference to the fan uproar met by Deadpool's live-action debut in X-Men Origins: Wolverine. Not only does X-Men Origins' Deadpool not interact with the audience, but he's also unable to speak. The Merc with a Mouth's mouth is sewn shut by CGI, so he doesn't really act like Deadpool at all. And this isn't Deadpool's only nod to a previous Reynolds comic book movie appearance. His line, "Don't make the super-suit green… or animated," refers to Reynolds' critically panned computer-generated DC role as Green Lantern.
RELATED: Secret Wars Has The Perfect Answer To The MCU's Deadpool Mystery
Weasel's Scaredevil Pitch Is A Nod To Matt Murdock
Before taking the name Deadpool from the actual dead pool in Sister Margaret's, Wade bounces a few different superhero aliases off his friend Weasel. Weasel pitches a couple of superhero names, like "Wade the Wisecracker" and "Mr. Never-Die." He also comes up with "Scaredevil," a nod to Matt Murdock, the Devil of Hell's Kitchen. At the time, Marvel's Daredevil series had recently premiered on Netflix, so it was the perfect time for a Daredevil reference. When Wade finally lands on the name "Deadpool," Weasel declares, "That sounds like a f***ing franchise!"
Angel Dust Dresses Like A Fan On The Way To A Midnight Showing Of Blade II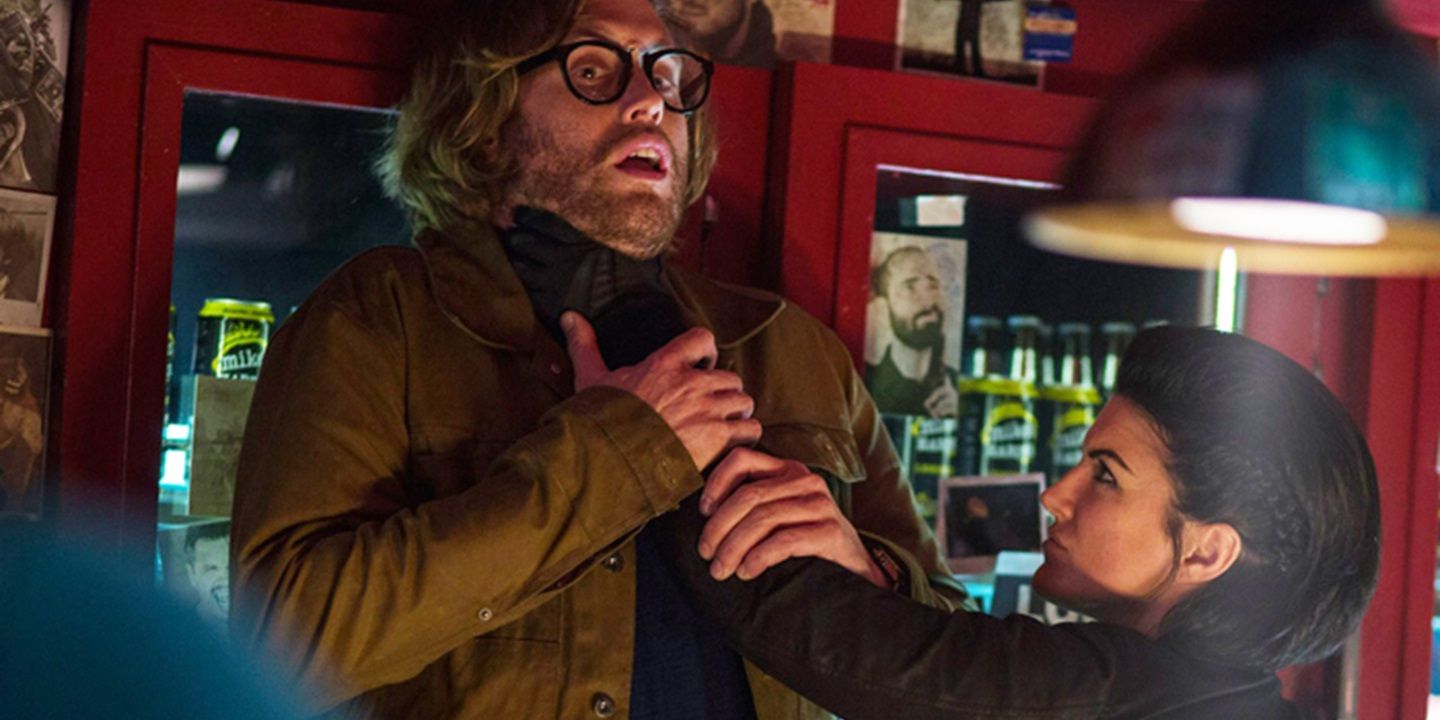 Weasel always has a quip up his sleeve, even when a supervillain grabs him by the throat and pins him against the wall. Since Sister Margaret's is a hangout for assassins, Weasel is confident his customers will have his back when Angel Dust threatens him – confident enough that he makes a crack about her all-black attire. As she leaves his bar, he sarcastically remarks, "Have fun at your midnight showing of Blade II." This is a spot-on summation of Angel Dust's wardrobe and establishes Deadpool as a Marvel movie that isn't afraid to poke fun at other Marvel movies. Like the inaccurate X-Men comics seen in Logan, it's possible that Blade II exists in this universe as a kind of vampire-slaying biopic.
Stan Lee Cameos As A Strip Club DJ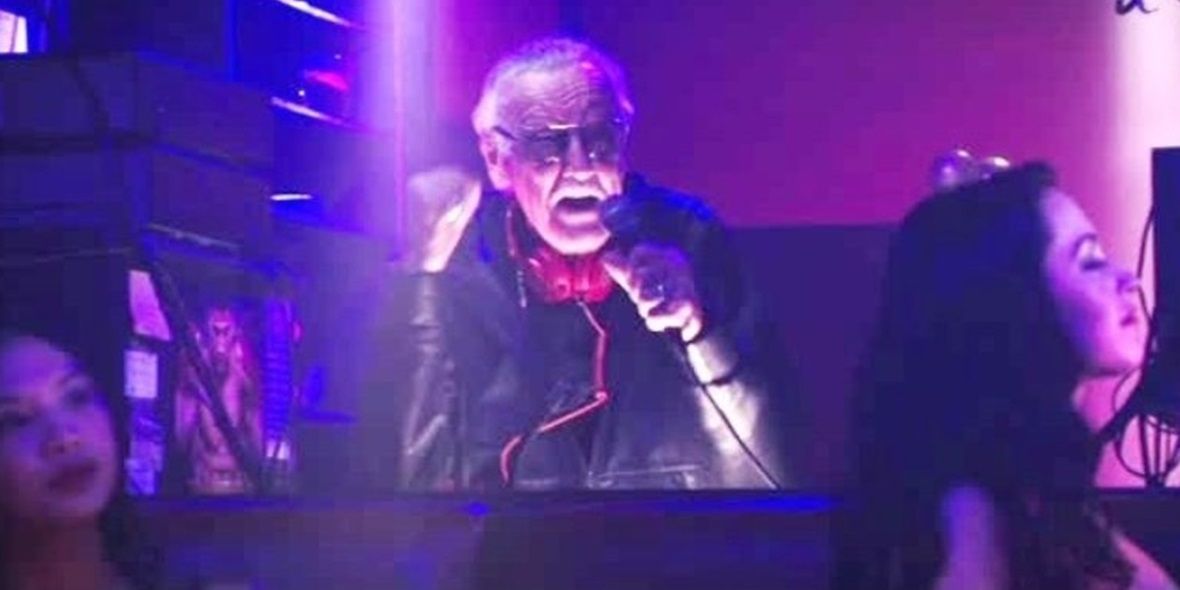 From riding a bus in Doctor Strange to driving one in Avengers: Infinity War, Stan Lee made a fan-pleasing cameo appearance in just about every Marvel Comics-based movie prior to his passing. He usually appeared in family-friendly PG-13 fare, like when he played a FedEx delivery man in Captain America: Civil War or the Sakaaran barber who cut Odinson's godly locks in Thor: Ragnarok. But since Deadpool was rated R, it made sense for Lee's cameo to take place in a more adult setting. Lee can be seen DJing at the strip club where Vanessa works when Wade tries to reunite with her. As usual, Lee's Marvel movie cameo comes with a snappy one-liner, delivered in his typical deadpan style: "You can't buy love, but you can rent it for three minutes!"
Deadpool's Old Friend Bob Is A Nod To His Sidekick From The Comics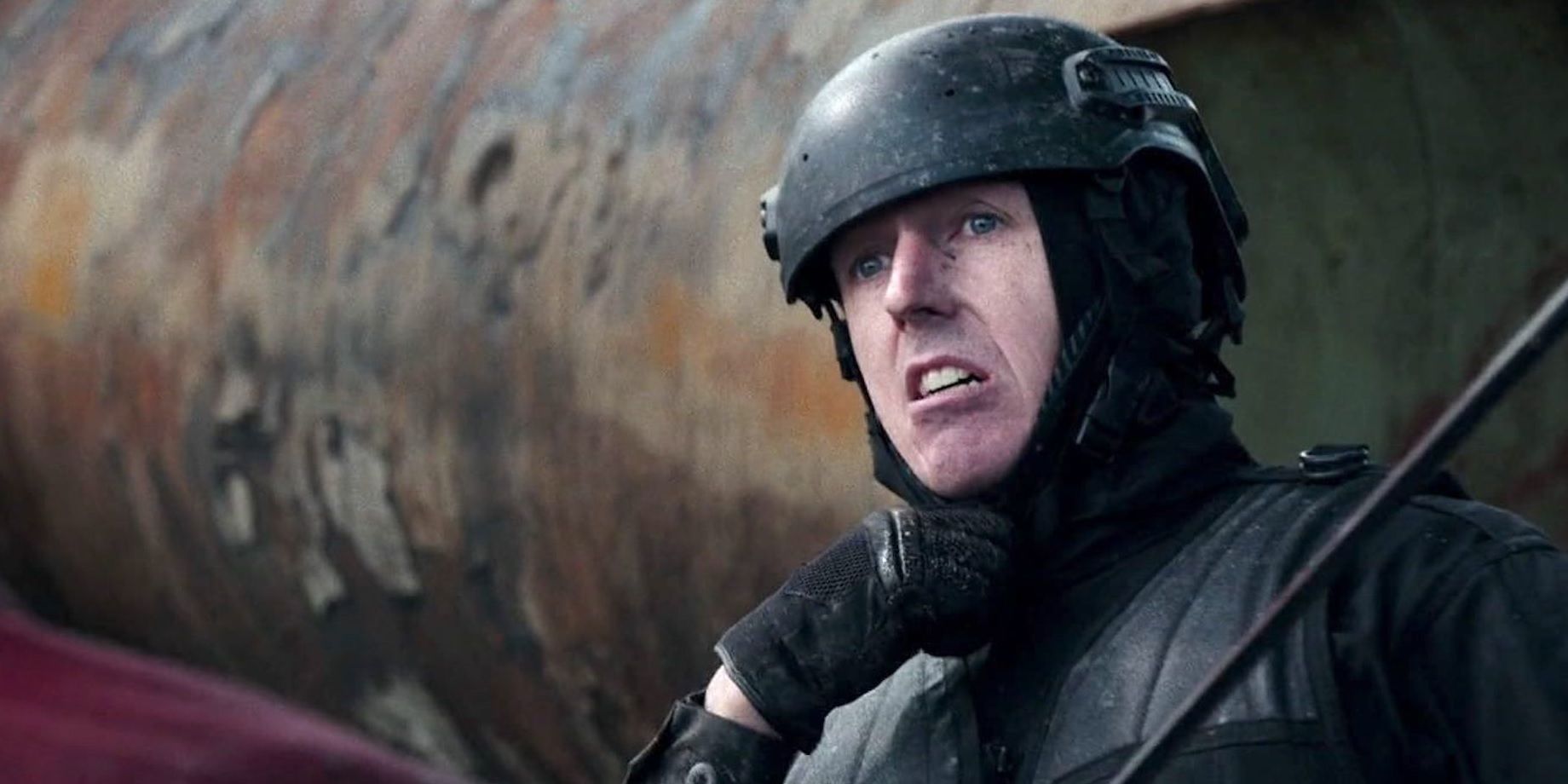 During the final battle, while Deadpool slices and dices his way through Ajax's army of goons, there's a hilarious beat as he recognizes one of the bad guys as an old friend named Bob. It's just a throwaway gag, but the name is a nod to Bob, Agent of Hydra, one of Deadpool's sidekicks from the comics. So, not only is this a great bit that breaks up the superhero action with some real-world banter, but it might be setting up a future team-up. Deadpool comic writer Gail Simone, creator of horror comic Clean Room, also gets a shout-out when Wade also asks about Bob's wife, Gail.
RELATED: How Deadpool Sneakily Dropped A Brilliant 1960s Batman Reference
Vanessa's "Lot Of Roles" Line Refers To Her Copycat Alter Ego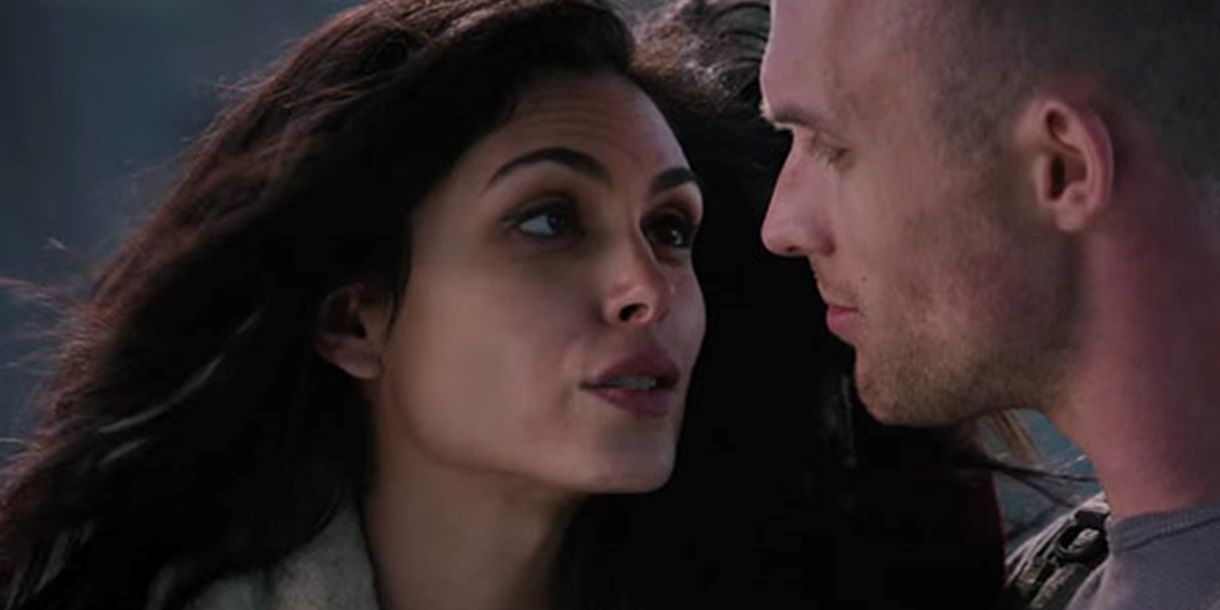 Before punching Ajax in the final battle, Vanessa says, "I've played a lot of roles – damsel in distress ain't one of them!" Vanessa's mention of playing "a lot of roles" is a reference to her superhero alter ego from the comics, Copycat. In the film, Vanessa isn't depicted as a mutant, but in the comics, she has a shapeshifting superpower that allows her to duplicate other beings on a cellular level. So, when she says she's "played a lot of roles," she means it quite literally.
"Your Friendly Neighborhood 'Pool Guy" Tips His Hat To Spider-Man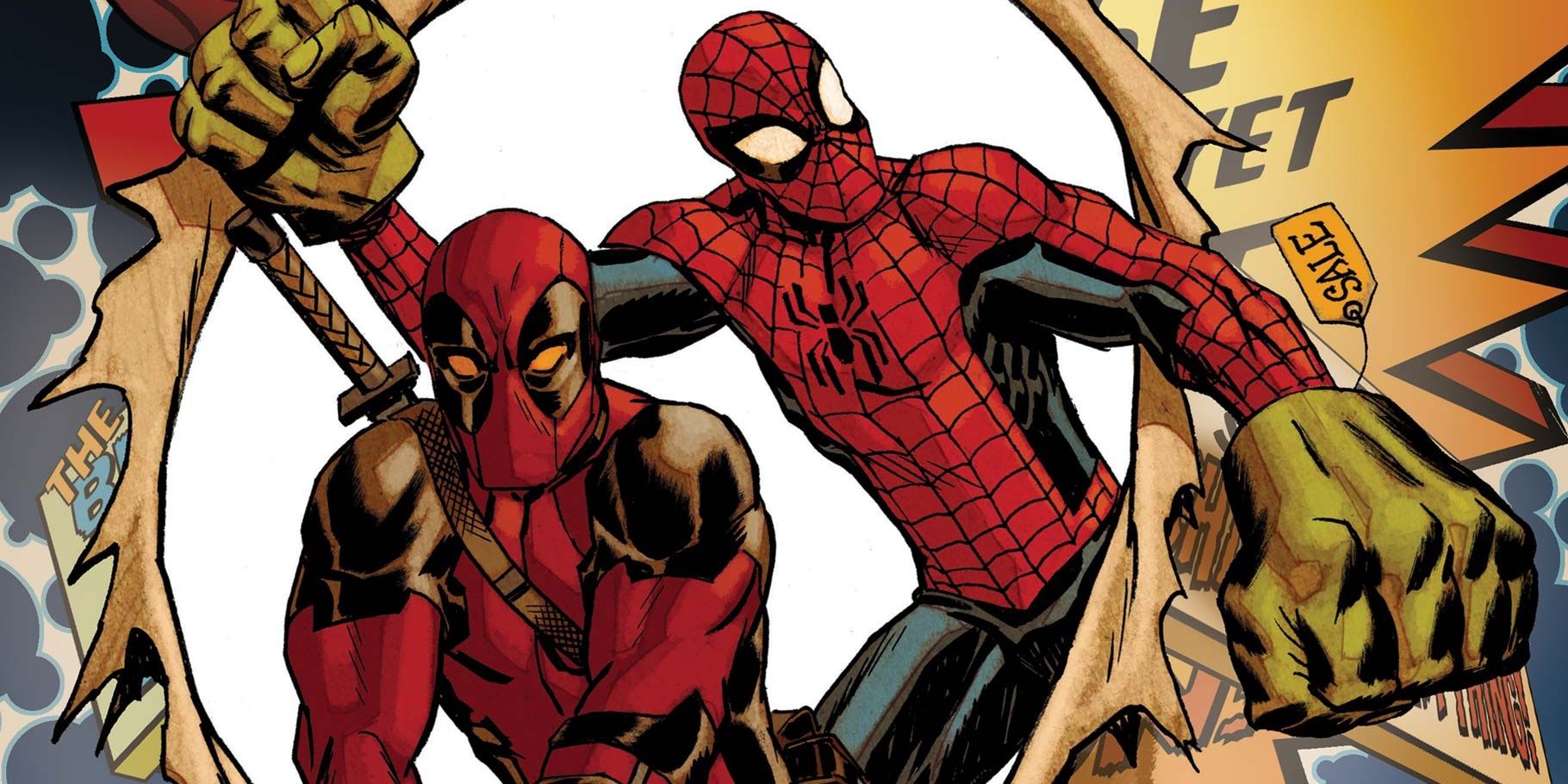 Fans would love to see Deadpool and Spider-Man share the screen. At the end of Deadpool, when the Merc with a Mouth is wrapping up his voiceover narration to George Michael's "Careless Whisper," he says, "Until next time, this is your friendly neighborhood 'Pool guy singin', I'm never gonna dance again!" The moniker "friendly neighborhood 'Pool guy" is a play on Spider-Man's own self-appointed descriptor. In the comics, Deadpool loves to make jokes at Spidey's expense, so it makes sense that he'd steal his nickname.
A Post-Credits Reference To Iron Man's Mid-Credits Scene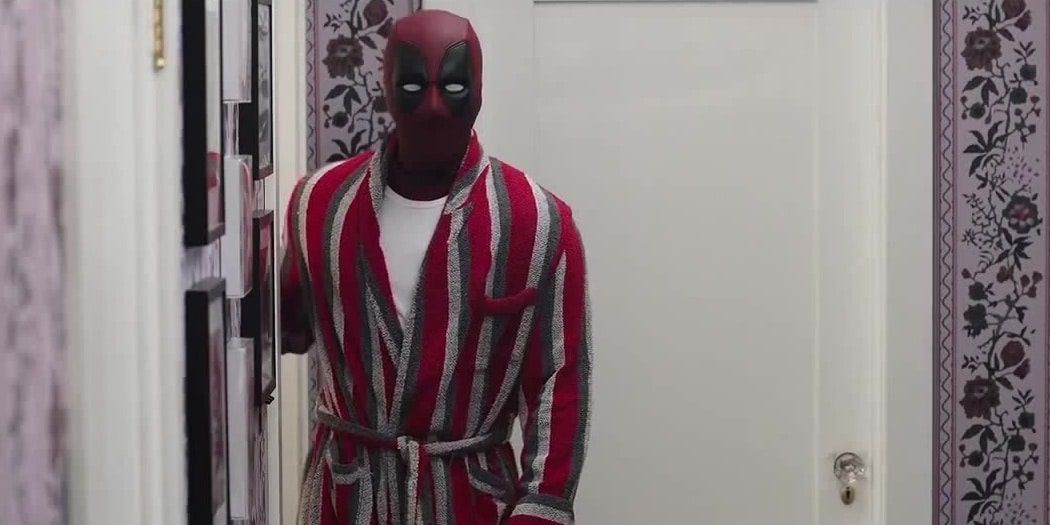 Deadpool borrows its post-credits scene from Ferris Bueller's Day Off, as Deadpool appears in a striped bathrobe and tells the audience to go home because the movie is over. He asks if the viewer was "expecting Sam Jackson to show up in an eyepatch and a saucy little leather number," in reference to the mid-credits stinger from Iron Man. Samuel L. Jackson appears as Nick Fury, welcoming Tony Stark to a larger universe, as Fury sets up the Avengers Initiative, which started the trend of mid-credits reveals in not only the MCU but almost every blockbuster release hoping to bring the audience back for sequels.
The Ferris Bueller-esque ending of Deadpool subverts the expectations of a post-credits tag. Instead of burying the big reveal in an extra scene, Deadpool tells the audience point-blank that Cable will be in the sequel. It's become commonplace to give away a major casting in these tagged-on sequences – Charlize Theron in Multiverse of Madness, Brett Goldstein in Love and Thunder – but Deadpool bluntly confesses that the casting hasn't begun, suggesting Mel Gibson, Dolph Lundgren, and Keira Knightley for the role.